It's no secret that bloggers and influencers have a lot of influence. Their recommendations can make a product or service, and their reach is vast. So, for some fun ways to boost your reach this Halloween, why not collaborate with some of the top bloggers and influencers in your industry? Here are 5 ideas to help inspire you:
1. Create a Halloween contest
Illustrate the power of social media by coming up with a creative and engaging prize for your customers. Contests are a great way to get people talking about your brand. For example, you could offer them 10% off their next purchase if they enter an Instagram contest about how best to wear fall accessories, or get them to share photos of themselves dressed up for Halloween. You can also utilise relevant hashtags so that everyone who enters has the opportunity at being a winner, and so that people can find your contest and get inspiration from other entries.
2. Sponsor a Halloween-themed blog series
Halloween is the perfect time to connect with your target audience in a fun and festive way. Sponsoring Halloween content is a great way to get exposure to your brand while also providing valuable content for bloggers and their readers.
By sponsoring a series of Halloween-themed blog posts, you can position your brand as the go-to source for all things Halloween. From costume ideas to spooky recipes, the blogger's readers will appreciate the Halloween content you provide. In addition, a Halloween blog series is an excellent way to promote any Halloween-related products or services you may be offering. So if you're looking for a creative and effective way to market your brand this Halloween, look no further than a Halloween-themed blog series.
As part of the Halloween partnership with bloggers, you could also provide products for them to review, offer their readers discounts on your products, or create a special tracking code for the blogger to earn commission on sales referrals.
3. Collaborate on a Halloween-themed giveaway
It's a great time for brands to collaborate on a Halloween-themed giveaway with bloggers. Halloween is a time when people are already in the spirit, looking for Halloween-themed content. This makes it the perfect time for brands to get involved with Halloween and create a specifically-themed marketing campaign.
Collaborating with bloggers on a Halloween-themed giveaway is a great way to get your brand in front of a large audience and create some buzz around your product or service. Giveaways are also a great way to build relationships with influencers and get your brand name out there. So if you're looking for a way to take your Halloween marketing to the next level, consider collaborating with bloggers on a Halloween-themed giveaway. You could also partner with other brands or businesses to create a prize package that will be truly irresistible.
4. Plan an event at your store or at a popular haunt in your city
If you have a brick-and-mortar store, in-person events are a great way to bring footfall to your location. Invite bloggers and influencers to come to check out your store, try out your products, and take pictures or shoot videos while they're there. Serve Halloween-themed food and drinks. Decorate your storefront with cobwebs, spiders, and other spooky items. You could also give discounts or unique gifts for those who attend.
To get started finding bloggers to attend, you could launch a campaign to advertise your event on Get Blogged.
5. Plan a spooky scavenger hunt for people of all ages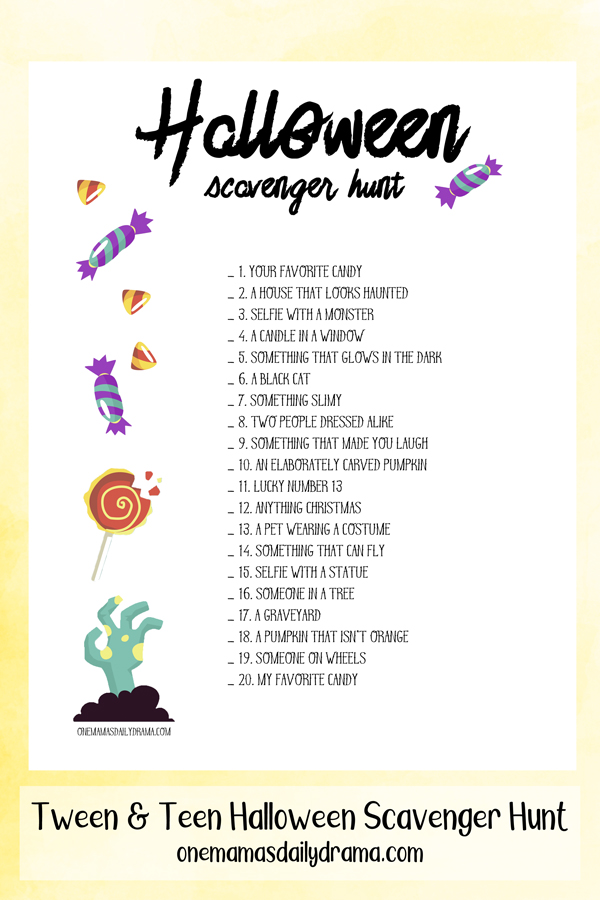 Host a spooky scavenger hunt where influencers and participants search for clues around your area. Do a pumpkin carving contest and have influencers vote on the best one. Hold a costume contest and award the best-dressed person with a prize.
To boost your reach beyond your local area, create spooky Halloween-themed graphics that your guests can share on their social media accounts, or build a Halloween-themed photo area for your attendees to snap selfies for sharing.
If your business is online, host a Halloween-themed contest on Instagram or Facebook, where people can enter by sharing a photo of themselves in their costumes.
3 successful Halloween influencer marketing campaigns
If you're looking for some inspiration for your brand's next influencer and blogger marketing campaign, look no further than these three spooky case studies.
Spirit Halloween x social media stars
Spirit Halloween, a retailer specialising in Halloween costumes and decorations, partnered with social media stars such as Anna Lacunza, Jackie Aina, Paige Ginn, Bretman Rock, and Patrick Simondac (a.k.a., Kid Fury) to create short videos featuring their favourite Halloween looks from the Spirit Halloween website. These videos were then shared across the influencers' social media channels with links to purchase the items featured.
Hershey's x YouTube creators
Hershey's candy is synonymous with Halloween, so it's no surprise that they did something special for the holiday. They sent customised trick-or-treat kits to popular YouTube creators, who then shared videos of themselves unboxing and using the products. The Hershey's logo was prominently featured in all of the videos, along with links to purchase Hershey's products online.
Fun ways to collaborate with bloggers and influencers this Halloween
There are endless possibilities when collaborating with bloggers and influencers this Halloween season. By getting creative and thinking outside the box, you can come up with a collaboration that will be beneficial for both you and the bloggers/influencers involved. Plus you'll create content that will resonate with your audience and leave a lasting impression. So, what are you waiting for? Go ahead and let your imagination run wild this Halloween!