Welcome to our latest blog post, where we delve into the treasure trove of July Awareness Days and explore how they can serve as a wellspring of inspiration for your marketing campaigns. These special days provide an unparalleled opportunity for brands, marketing agencies, and businesses to harness their significance and create resonant and impactful campaigns.
Whether you're planning to launch creator campaigns in July or looking for ideas to fuel your marketing initiatives beyond, these awareness days offer a rich palette of themes and causes to align with your brand's values and message. In this post, we'll guide you on how to creatively leverage these days, engage your audience, and elevate your brand's visibility. So, buckle up and get ready to infuse a fresh breath of creativity into your marketing strategy!
Table of Contents
July Awareness Days: inspiration for creator marketing campaigns
July 1 – July 31: Disability Pride Month
July 1 – July 31: Plastic-Free July (UK)
July 1 – July 31: National Picnic Month (UK)
July 1 – July 7: Clean Beaches Week (UK)
July 2: Thank You Day (UK)
July 4: Independence Day (USA)
July 6: International Kissing Day (International)
July 7: World Chocolate Day (International)
July 12: National Simplicity Day (UK)
July 15: Social Media Giving Day (UK)
July 17: World Emoji Day (International)
July 19: National Daiquiri Day (UK)
July 23: National Vanilla Ice Cream Day (UK)
July 24: National Tequila Day (UK)
July 24 – 7 August: National Marine Week (UK)
July 28 – August 6: Love Parks Week (UK)
July 30: International Friendship Day (International)
July 30: National Cheesecake Day (UK)
Get your free calendar sheet download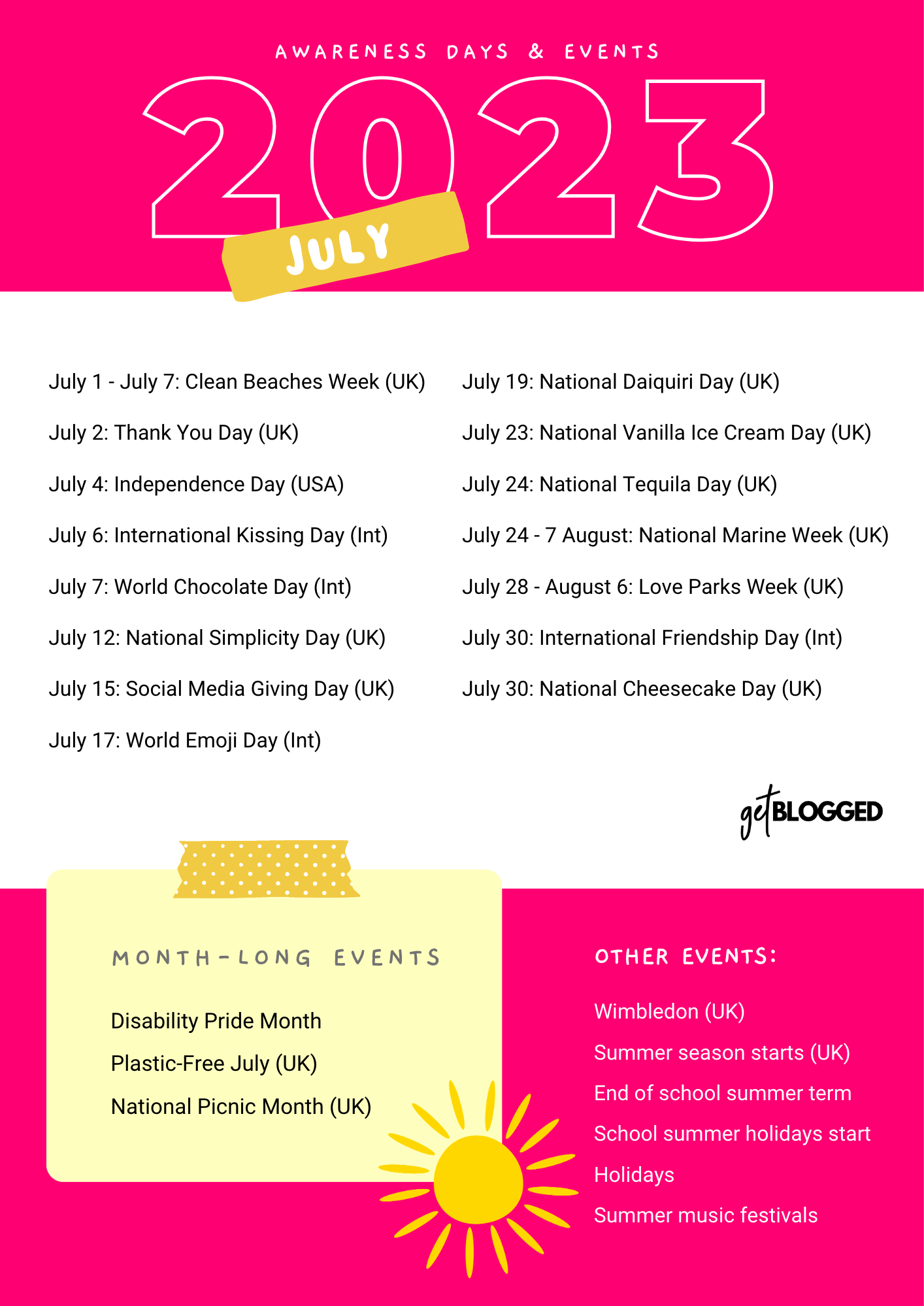 Ideas for creator campaigns to run in July
As we step into the heart of the UK summer, July presents a fantastic opportunity to infuse fresh energy into your creator campaigns. This month is teeming with unique events, observances, and awareness days that can be leveraged for innovative and engaging marketing initiatives. In this section, we'll dive into a curated list of campaign ideas specifically tailored for July. Let these suggestions inspire you to craft campaigns that not only resonate with your audience but also amplify your brand's message in creative ways…
Creator campaign ideas for Disability Pride Month this July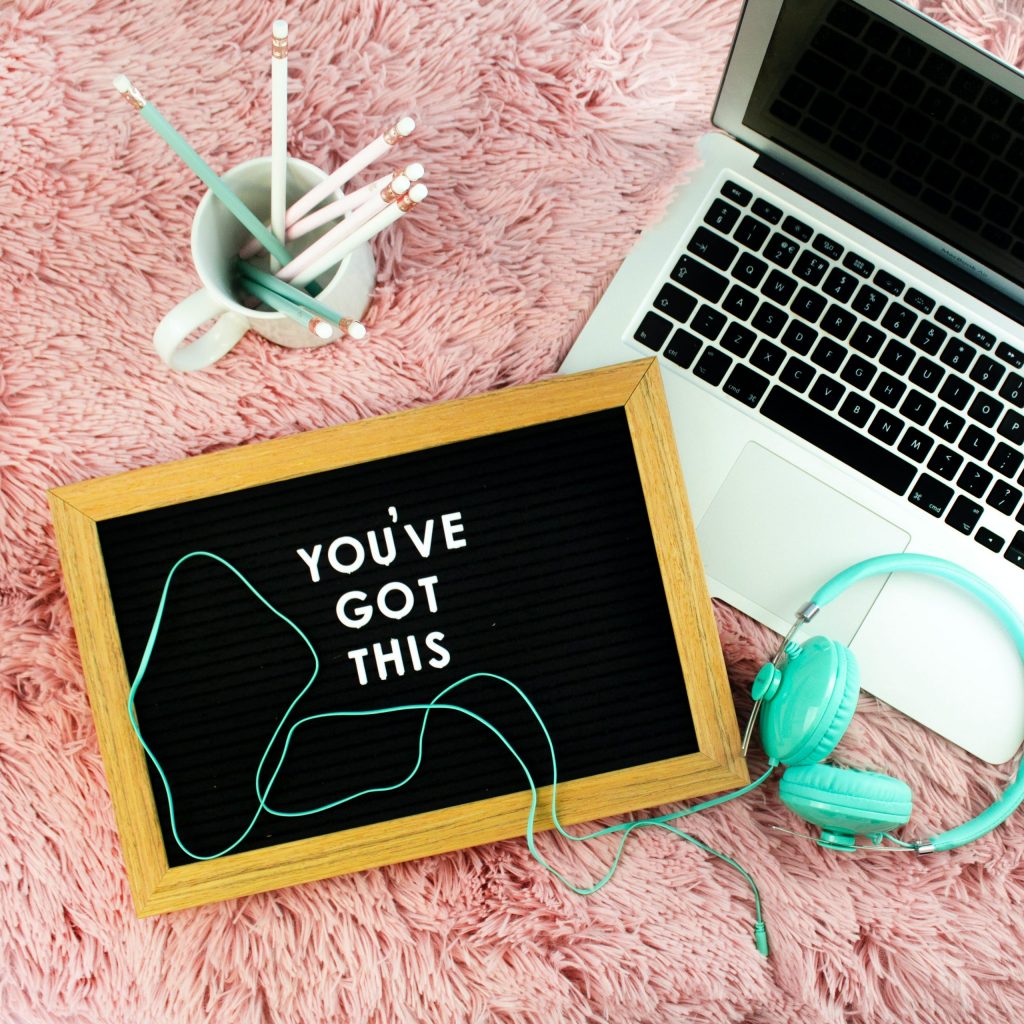 Collaborate with influencers from the disability community during Disability Pride Month, to spotlight your brand's commitment to accessibility and inclusivity. Engage these creators to review your products or services designed with the needs of those with disabilities and chronic illnesses in mind. Encourage them to share their authentic experiences in a blog post, whilst amplifying the reach of your campaign with shares on the influencer's Instagram Reel, demonstrating your brand's dedication to empowering all individuals.
Influencer marketing campaign ideas for Plastic Free July UK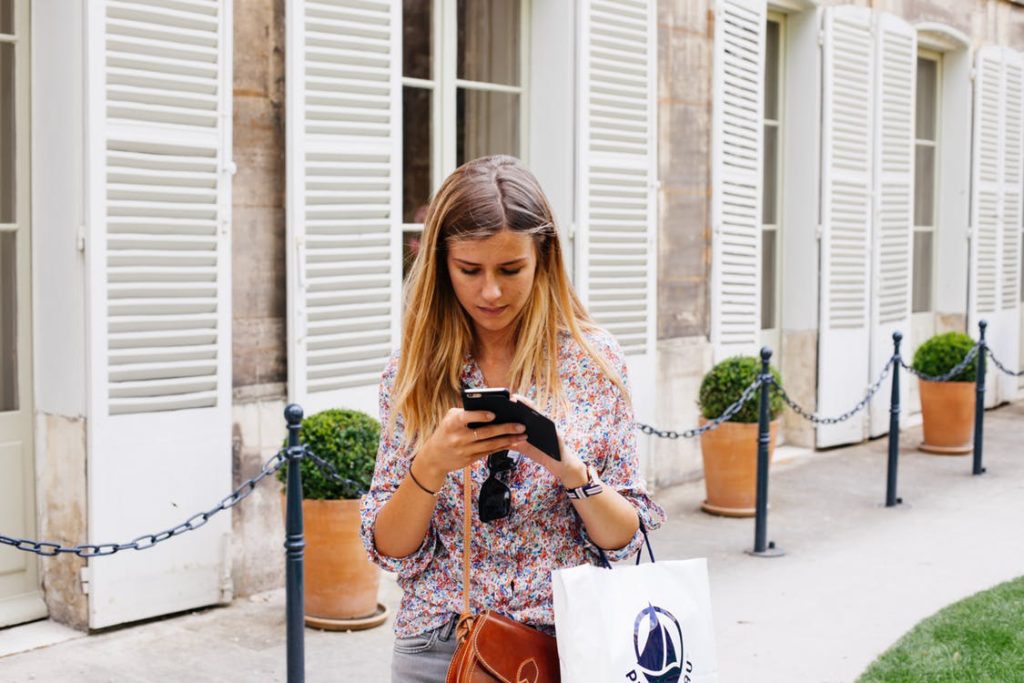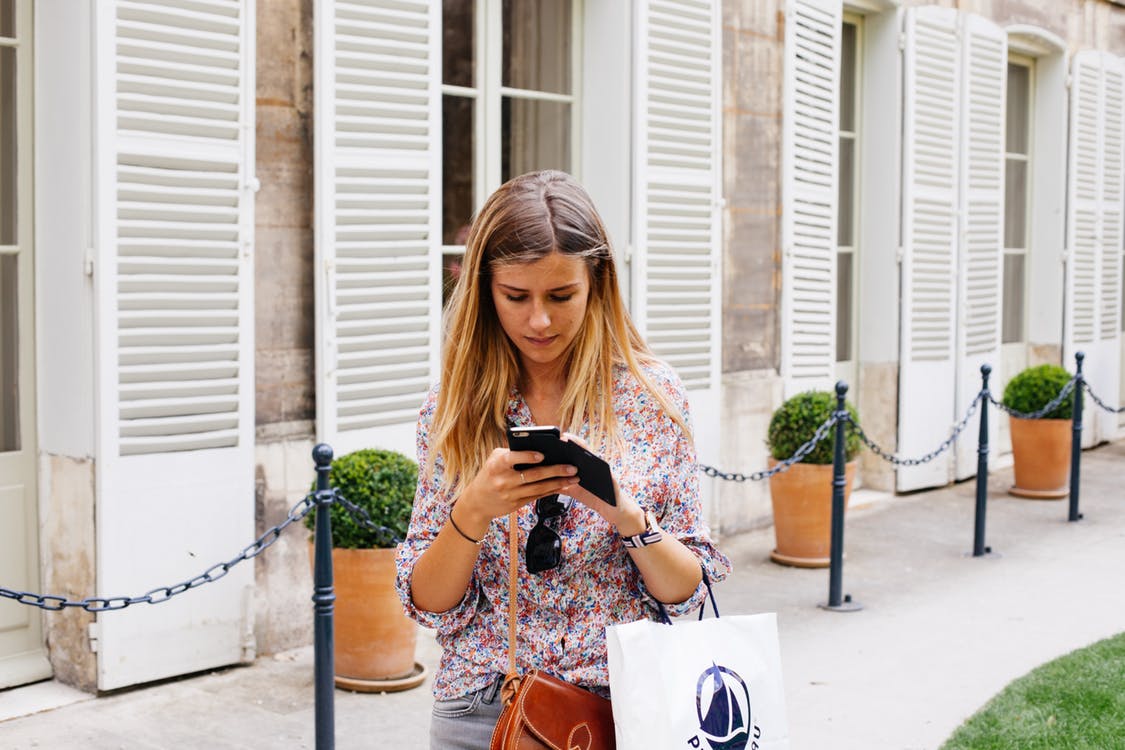 Host a social media challenge
Host a social media challenge during the month of July that encourages people to reduce their use of single-use plastics. Work with influencers to promote the challenge and encourage participation.
Promote your brand's eco-credentials
In an era where consumers are increasingly conscious about sustainability, commissioning eco-friendly influencers can be a powerful strategy. By partnering with these influencers, your brand can promote its popular products while simultaneously underscoring its commitment to the environment.
These influencers, who have built their reputation on advocating for greener choices, can help your brand resonate with an audience that values sustainability. They can showcase your products in use, demonstrating their effectiveness while also emphasising your brand's green ethos. This can involve highlighting how your products are produced with eco-friendly materials, packaged sustainably, or contribute to reducing environmental impact.
Moreover, this partnership can extend beyond mere product promotion. Eco-friendly influencers can educate their followers about your brand's initiatives towards reducing carbon footprint, participating in recycling programs, or supporting environmental causes. This not only amplifies your brand's visibility but also strengthens its reputation as a responsible business that cares for the planet.
In essence, by commissioning eco-friendly influencers, you're not just advertising your products, but you're also telling a story – a story of your brand's journey towards sustainability and its efforts to make the world a better place.
Inspire change!
Enlist the power of influencers and bloggers to inspire change! Let them share five innovative, plastic-free tips and tricks through an engaging reel in collaboration with your brand. This isn't just about promoting your products – it's a compelling way to broadcast your brand's commitment to sustainability and enlighten the masses. Together, we can make a difference and pave the way towards a plastic-free world.
Campaign ideas for brands wanting to get involved in UK Clean Beaches Week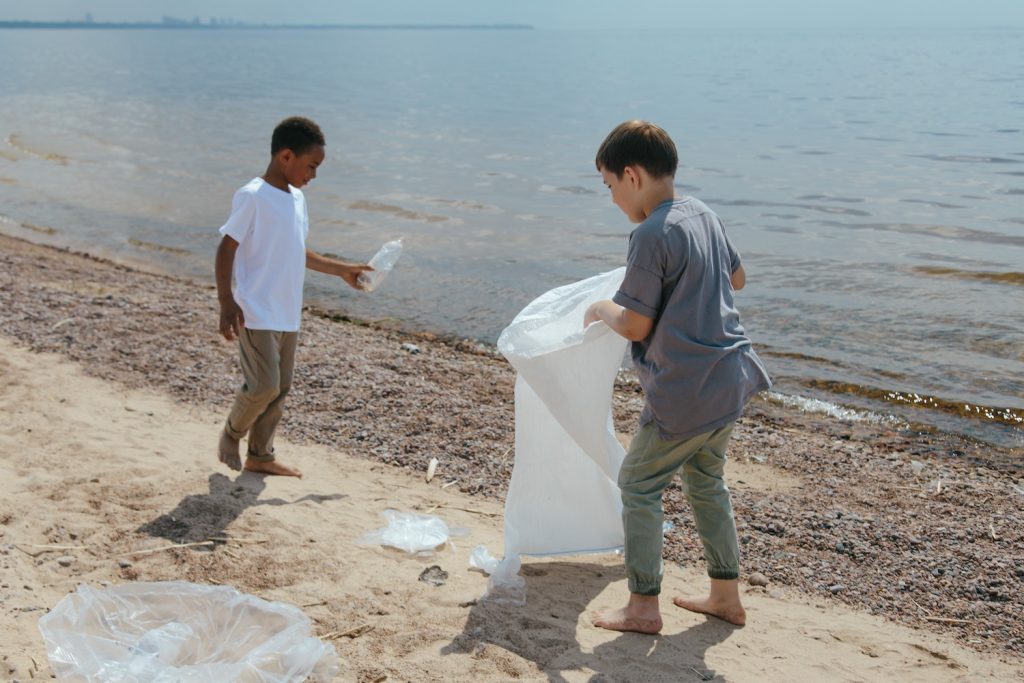 Beach cleanup events
Let's turn the tide on pollution together! Host beach cleanup events during Clean Beaches Week, inviting influencers, volunteers, and eco-warriors alike to make a splash in the fight against litter. It's more than an event – it's a movement towards cleaner shores and healthier oceans. Share your journey on social media using special campaign hashtags, inspiring others to join us in this wave of positive change.
How fashion brands can get inspired by Clean Beaches Week
This campaign idea involves hiring fashion influencers to create a sustainable lookbook for a day at the beach. These influencers, renowned for their fashion-savvy followers, can curate stylish, eco-friendly outfits using sustainable brands or recycled clothing.
The lookbook wouldn't just showcase beachwear, but also accessories like reusable water bottles, biodegradable sunscreen, and recyclable beach bags – emphasising that every aspect of a beach day can be eco-conscious.
But the campaign doesn't stop at style. It also intertwines with a meaningful cause: beach clean-up events. The influencers can participate in these events, documenting their experiences and the importance of preserving our beaches. They can highlight how small actions can make a big difference, encouraging their followers to join local clean-up initiatives or start their own.
This campaign would therefore not only promote sustainable fashion but also raise awareness about the critical issue of beach pollution. It's a powerful way to inspire followers to embrace eco-friendly practices in both their wardrobe choices and their beach habits.
Discover clean & green UK staycations
In this campaign, partner with top travel and lifestyle influencers to explore and promote the beauty of UK staycations, focusing on the country's cleanest beaches.
Influencers could embark on a journey to these pristine destinations, showcasing the untouched natural beauty through engaging content – be it Instagram posts, blogs, vlogs, or reels. They'll document their experiences – from the tranquil sunrise to the breathtaking sunset, the local cuisine, unique activities, and the warm hospitality of local accommodations.
But this campaign also has an educational aspect. Alongside their travel content, influencers will highlight the efforts made to keep these beaches clean and the importance of maintaining this cleanliness for future generations. They'll encourage their followers to respect the environment when they travel – leaving no trace behind.
This campaign will not only boost the visibility of participating travel brands but also promote responsible tourism. It's about discovering the charm of UK staycations while cherishing and preserving the country's natural treasures.
How to leverage Thank You Day for an influencer marketing campaign idea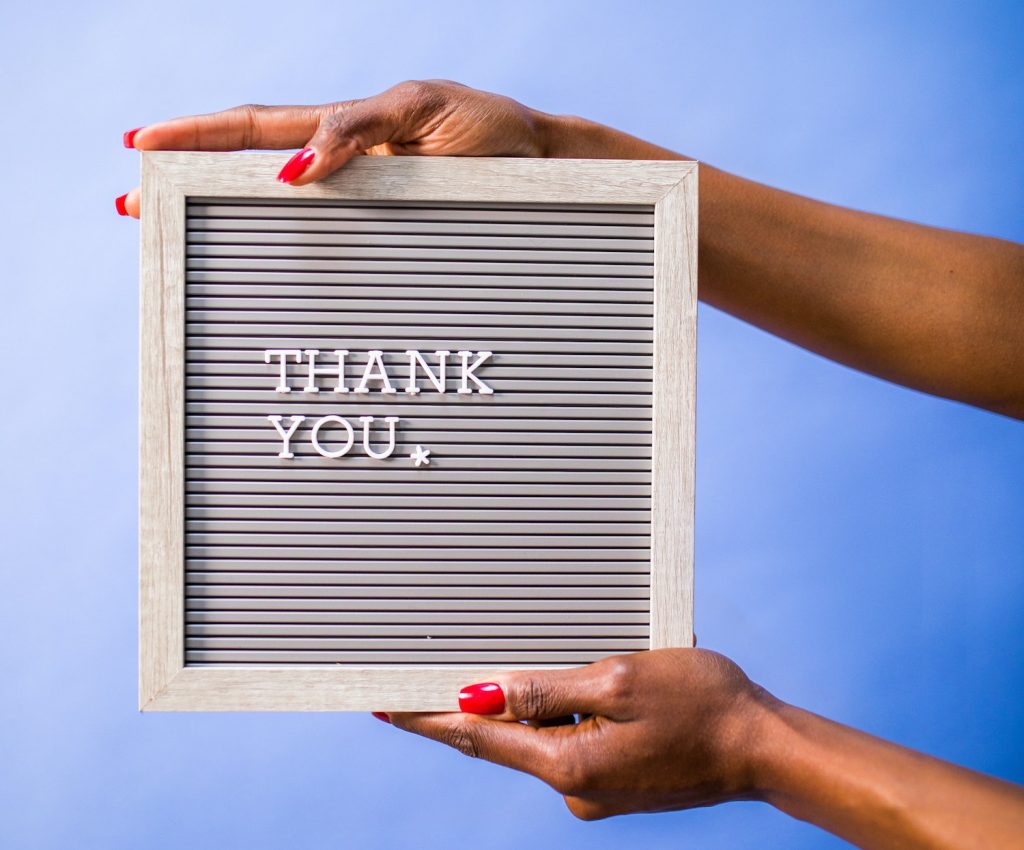 Gratitude Giveaway
In this campaign, brands can collaborate with bloggers or influencers to host a "Gratitude Giveaway". The influencers can ask their followers to share a story of someone they're grateful for in the comments section. The winning story would receive a gift from the brand on behalf of the nominator. This campaign not only promotes the brand but also fosters a sense of community and gratitude among followers.
'Thank You Heroes' campaign
Brands can partner with influencers to spotlight unsung heroes in their communities – be it frontline workers, teachers, or everyday individuals making a difference. Influencers can share these inspiring stories on their platforms, thanking these heroes for their contributions. Participating brands could offer a special discount or gift to these heroes as a token of appreciation.
Pass the Thanks campaign
This campaign involves an influencer chain where each influencer thanks another for their inspiration, support, or friendship, passing along a product from the participating brand. Each influencer then continues the chain, creating a ripple effect of gratitude and brand exposure. This campaign could culminate on Thank You Day, with a communal live stream or post from all involved influencers, expressing their thanks to their followers and the brand.
All these campaigns revolve around the theme of gratitude, aligning with the spirit of Thank You Day while also promoting brand visibility and engagement.
Why work with bloggers and influencers around awareness days and popular events?
Working with bloggers and influencers around awareness days and events offers several benefits:
Relevance and Timeliness: By aligning your brand with awareness days and events, you can tap into current conversations and trends. This relevance can increase the chances of your content being noticed and shared.

Increased Reach and Engagement: Influencers and bloggers have dedicated followers who trust their opinions. By leveraging their platform, your brand can reach a wider audience and stimulate engagement.

Authenticity: When influencers and bloggers genuinely support an awareness day or event, it adds authenticity to your campaign. Authenticity can foster trust and loyalty among consumers.

Storytelling: Awareness days and events often revolve around compelling stories or causes. Partnering with influencers allows your brand to be part of these narratives, helping you connect with audiences on a deeper level.

Diversified Content: Each influencer or blogger brings their unique style to their content. Working with multiple influencers can result in a variety of content, keeping your campaign fresh and interesting.

Brand Association: By associating your brand with positive causes or movements, you can enhance your brand image and demonstrate corporate social responsibility.

Remember, successful partnerships come from aligning with influencers who share your brand values and resonate with your target audience.
Let Get Blogged help you run your creator campaigns
As we wrap up our exploration of July's awareness days and their potential to inspire creative marketing campaigns, it's clear that these occasions offer a wealth of opportunity. They provide a platform for brands to connect with audiences in fresh, meaningful ways – all while championing important causes.
But how can brands transform these ideas into reality? That's where Get Blogged comes in. With Get Blogged, you can list blogger and influencer campaigns easily and for free, making it simpler than ever to harness the power of influencer marketing. And with collaborations starting at just £26, it's an affordable way to amplify your brand message, reach new audiences, and make a genuine impact. So why wait? Start leveraging these awareness days and launch your own influential campaign today.