As the holiday season approaches, now is the perfect time to start brainstorming ways to collaborate with bloggers and influencers. After all, what better way to promote your brand or business than by teaming up with popular online personalities who already have a dedicated following?
The holidays are a critical time for retailers-and Thanksgiving is no exception. With Christmas right around the corner, brands need to pull out all the stops to ensure they get a piece of the pie. And one of the best ways to do that is with influencer marketing.
Thanksgiving is the perfect opportunity to get creative with your promotions and team up with bloggers on unique content that will resonate with your target audience. In this post, you'll discover six ideas to get you started. But first…
What is Thanksgiving and when is it celebrated?
Thanksgiving is a holiday that is celebrated in the United States on the fourth Thursday of November. Thanksgiving is usually a time when family and friends get together to share a meal and give thanks for the things that they are grateful for. For many people, this includes their family, friends, health, home, and the freedoms they enjoy. The first Thanksgiving was celebrated by the Pilgrims after their first harvest in 1621. Since then, it has become a tradition in the United States.
Thanksgiving usually involves a large feast, with turkey being the traditional main dish. Pumpkin pie is also a popular dessert. Other popular dishes include mashed potatoes, stuffing, and cranberry sauce.
Though Thanksgiving originated in the United States, it has been adopted by Canadians as well. Thanksgiving in Canada is celebrated yearly on the second Monday of October.
6 ways to collaborate with bloggers this Thanksgiving
1. Run Thanksgiving giveaways
Who doesn't love a good giveaway? Host a Thanksgiving-themed giveaway on your blog or social media channels and team up with a few of your favourite bloggers or influencers to promote it. Make sure the prize is something that will appeal to your target audience and require minimal effort for them to enter.
2. Share Thanksgiving recipes
For foodie brands, get into the spirit of the season by sharing Thanksgiving-themed recipes on your blog or social media channels. You could team up with a food blogger or influencer who specialises in Thanksgiving recipes and have them guest post on your site or create a unique recipe using one of your products as an ingredient. If you're feeling extra festive, you could even put together a digital cookbook featuring contributions from several different bloggers and influencers.
3. Collaborate on DIY projects with crafty bloggers
Holidays are all about crafting, decorating, and DIY projects. Teaming up with a creative blogger or influencer who loves sharing DIY projects is a great way to get your brand or business in front of their followers this Thanksgiving. They could create a unique Thanksgiving-themed project using one of your products as an ingredient or promoting one of your services as part of the process. For example, if you sell paints, they could share a tutorial for creating hand-painted Thanksgiving place cards using your product.
4. Send a Thanksgiving care package to influencers
A Thanksgiving-themed influencer marketing campaign is the perfect way to promote your brand during the holiday season. Here's how it works: choose a group of influencers (preferably with large followings on social media) who fit your target demographic, and send them each a Thanksgiving-themed care package containing a few of your products. Ask them to use the products in their holiday celebrations and post photos or videos of themselves doing so on social media, using a specific hashtag that you create for the campaign.
As people search for Thanksgiving-related content online, they'll come across the posts from the influencers and learn about your brand. With any luck, they'll be inspired to try your products for themselves. So get creative, and start planning your Thanksgiving influencer marketing campaign today!
5. Festive gift guides
Gift guides are incredibly popular this time of year as people start thinking about what presents they want to give their loved ones for Christmas. Why not team up with a few bloggers or influencers and put together gift guides featuring items from your brand? This is a great way to introduce their followers to your products while also giving them some great gift ideas for the holidays.
6. Give back as part of your marketing campaigns
Thanksgiving is a time when families come together to give thanks for all they have. It's also a time when people turn their thoughts towards giving back to those less fortunate. This Thanksgiving, why not launch a marketing campaign that encourages people to do just that?
There are countless ways to get involved in giving back during the holidays. Organisations like Habitat for Humanity and the Salvation Army have donation drives where people can donate money or items like clothing and toys. Local food banks always need volunteers to help sort and distribute food, and there are often opportunities to deliver meals to homebound seniors or families in need.
Your marketing campaign could highlight the many ways that people can get involved in giving back this Thanksgiving, and encourage them to do so. You could commission bloggers to create blog posts featuring stories of people who have been helped by these organisations or create a short video showing the difference that even a few hours of volunteering can make. Whatever you do, you'll be sure to spread some holiday cheer – and make a difference in your community at the same time.
3 brands that nailed Thanksgiving influencer marketing
Thanksgiving is a time for family, friends, and of course, food. For many brands, it's also a time to launch influencer marketing campaigns. In previous years, we've seen some examples of truly inspiring Thanksgiving influencer marketing campaigns that helped to spread holiday cheer. From festive recipes to creative DIY projects, these influencers went above and beyond to get their followers in the Thanksgiving spirit. And judging by the engagement levels on their posts, it's clear that their efforts were appreciated. If you're looking for some Thanksgiving inspiration, be sure to check out these three brands that killed it with their Thanksgiving influencer marketing campaigns.
Williams-Sonoma's #GiveThanks campaign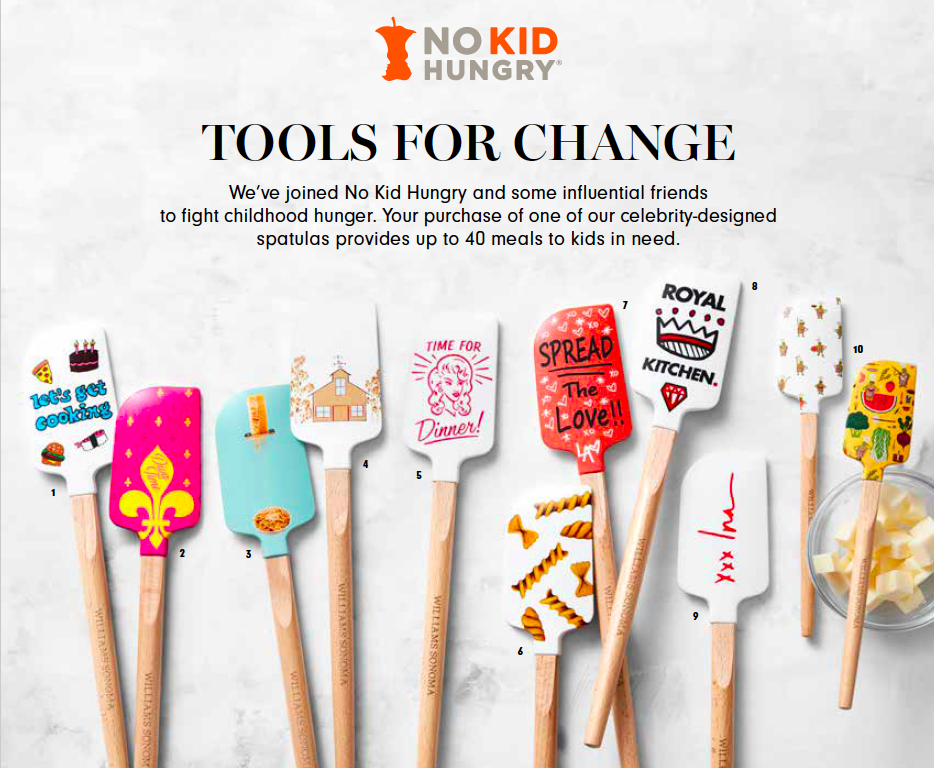 For Williams-Sonoma's #GiveThanks campaign, the retailer partnered with 50 food bloggers and influencers to create original recipes using its products. The influencers then shared these recipes on their blogs and social media channels, tagging Williams-Sonoma in each post.
In addition to promoting its own products, Williams-Sonoma also encouraged its followers to donate to No Kid Hungry, a nonprofit dedicated to ending child hunger in America. For every #GiveThanks recipe that was shared, Williams-Sonoma donated 10 meals to No Kid Hungry-talk about a win-win.
Macy's Thanksgiving Day Parade
Macy's Thanksgiving Day Parade is an iconic event that draws in millions of spectators each year-and Macy's knows how to capitalise on that. In addition to sponsoring the parade (and getting its name in front of millions of viewers), Macy's also partners with top influencers to create content around the event.
One year, Macy's teamed up with YouTube personality Spencer Xavier Smith (aka Spence) to create a series of vlogs leading up to the parade. In his videos, Spence gave viewers an inside look at all the preparations that go into putting on such a large-scale event-from picking out floats to rehearsing with performers. By giving viewers behind-the-scenes access, Macy's was able to turn what could have been a one-time event into an ongoing content series leading up to Thanksgiving Day.
JCPenney's #SoWorthIt campaign
JCPenney knows that holiday shopping can be stressful, so they decided to do something about it. The retailer teamed up with top lifestyle influencers like Busy Philipps and Rachel Zoe to promote its #SoWorthIt campaign, which encourages shoppers to take some much-needed time for themselves during the busy holiday season.
To get the word out, JCPenney ran social media ads featuring Philipps and Zoe as well as promoted blog posts and Instagram Stories from both influencers. JCPenney also sent care packages full of relaxation essentials (think face masks and cosy socks) to select influencers, who then posted about them on social media using the hashtag #SoWorthIt. By teaming up with relatable influencers, JCPenney was able to show shoppers that it understands their pain points and provides some much-needed solutions.
Big brand solutions for Thanksgiving blogger campaigns
These are just three examples of retailers who've killed it with their Thanksgiving influencer marketing campaigns. If you're looking for some inspiration for your own brand, take a cue from these companies and get creative! With a little planning, you can make your Thanksgiving marketing campaign a success.
Struggling for campaign inspiration? We've got you…
The Get Blogged team are bursting with ideas for Thanksgiving campaigns. Just reach out at any time and we'll help you plan a winning blogger campaign that suits your budget and meets your goals!
There are endless possibilities when it comes to collaborating with bloggers and influencers during the holidays. The most important thing is to come up with creative content that will resonate with their followers and also promote your brand in a positive light. By taking advantage of opportunities like giveaways, recipes, DIY projects, and gift guides, you'll be well on your way to having a successful holiday season!
Create a campaign in the Get Blogged Marketplace for free today.