For many, the festive period equals relaxing, having fun and spending time with friends and family whilst you celebrate the year ending. For some, it also means reflecting and resetting; using the time to set your personal and business goals for 2022.
Bloggers and influencers can help you launch new products and services, spread the word about your brand, help increase your sales and reach engaged audiences in your niche that you otherwise might not have connected with.
But, even though we know we can work with content creators, we realise that it's hard to plan campaigns time after time, continually resonating with bloggers and their niche audiences. So, that's where our expertise comes in handy – in fact, it's what we love to do the most!
65 Popular Topics For January & February
Here we have brainstormed 65 popular new year topics that you could base your campaigns around to spark some December / January campaign planning creativity.
As you drill down the list, see which topics trigger some inspiration and resonate with your plans for 2022. We recommend picking a few key topics that match your brand well and then fleshing them out into more solid campaign ideas. Of course, if you get stuck, we're always on hand to offer thoughts and advice!
New Year's resolutions
Physical wellness
Mental wellness
Meditation & mindfulness
Fitness
Supplements
Healthy eating
Detoxing
Tee-totalism
Veganism and vegetarianism
Body positivity
Beauty regime & skincare
Enhanced appearance (think teeth-whitening for example)
Diaries
Journals
Scrapbooking
Crafting
Calendars
Inspirational quotes
Goal setting
Values
Bucket list
Saving money
Finances
Spending less
January sales
Impulse buys
New wardrobe / style
New haircut / colour
Trends reflections
Trends to look forward to
New job
Work goals
Business goals
Start a business / side-hustle
Side-hustle goals
Skill-up
Reading list
Earn more money
Decluttering
Decor refresh
Home improvement
Garden planning
Interior goals
Planting
Eco-friendly lifestyle
Sustainable hacks
Kindness
Charity
Fundraising
Dating
Valentine's day
Galentine's day
Divorce
Family planning
New baby
Engagement
Marriage
Wedding planning
Milestone birthday
Back to school / college /uni
Travel
Holidays
Reflections of the past year
Chinese New Year (The year of the tiger)
5 fun ways to work with bloggers and influencers
Commission bloggers to help promote your January sales on their blog and socials
Dish out your special coupon codes to bloggers to share with their audiences
Build an army of affiliates to help you advertise your brand, build engagement and increase your sales
Form a group of loyal brand ambassadors to repeatedly promote your new offerings
Run a competition to create buzz around your products and services. Commission bloggers to help gain entries.
Get your free marketing events calendar
We've created a free, year-long marketing events calendar that is updated yearly so it's ready for your campaign planning. Click here to get yours.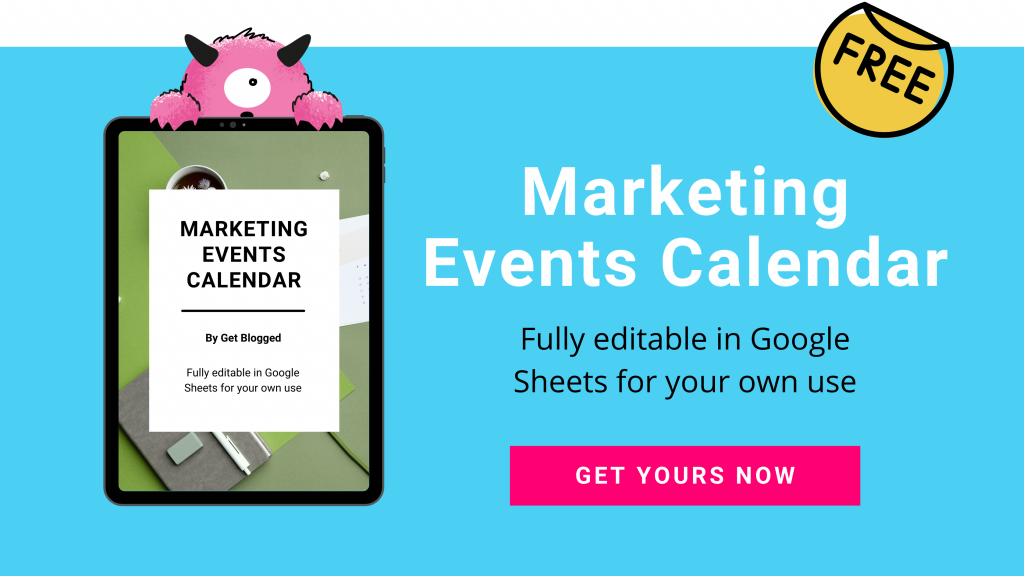 So there you have it, some fresh campaign topics to spark fresh ideas for content creator marketing campaigns in January and February. As we mentioned before, if you get a creativity block and need a fresh perspective, give us a shout and we'll be glad to help.