Get Blogged wouldn't be what it is today without our tribe of amazing content creators, and so every month, we celebrate the work of one of our top bloggers who are consistently raising the bar.
This month, we're catching up with Charlotte Musha, a multi-talented influencer who's creating waves across a variety of niches.
As the owner of CharlotteMusha.co.uk, SideHustleDirectory.co.uk, and CraftHustleDirectory.co.uk, she's certainly a busy blogger.
Let's get down to it…
Currently reading: Blogger Of The Month – Charlotte Musha
Click To Tweet
Hey, Charlotte! Tell us a little about your blogs…
CharlotteMusha.co.uk is a personal finance and lifestyle blog originally set up to document us getting out of debt.

We were following a money management plan called the Baby Steps by an American finance guru called Dave Ramsey. Within the first few weeks of starting the blog it kinda snowballed into something much bigger than I had ever anticipated and turned into more of a site where people could come and learn more about the UK version of the baby steps (that I had 'translated' to fit the UK financial market, which also got me nominated for some awards!) and get ideas on how to slim down their outgoings and boost their income.
I shared what was working for us, things we'd changed up and built a really nice community around it that is still growing to this day.
Over lockdown I launched two new blogs as they had been on my 'getting around to it' list for over a year.
The first one is SideHustleDirectory.co.uk which is exactly what it says on the tin it's a 'directory' for people to find out about legitimate ways to make extra money.
I have been very successful with my side hustles over the past 3+ years and I'd say it's one of the things I'm known best for on social media.
I was getting questions from people daily about how to do the same so I thought it was best to put it all on one site.
From that came the idea for CraftHustleDirectory.co.uk as the more I started to write about it the more I realised that craft side hustles deserved a whole site of their own. CraftHustleDirectory.co.uk teaches people how to 'turn their creations into cash' and run a successful craft or creative business.
What first inspired you to start blogging?
I loved writing at school but had never really found the right way to carry it on in adult life (no-one needs you to write essays when you're in a 9-5 job!) until I started writing about topics I was really passionate about and I found that 'flow' again with it.
I think I missed having a creative outlet but I also wanted to document more of what was going on in my life so blogging was the perfect way to do both.
What exciting experiences and opportunities has blogging brought you?
Thanks to blogging I've been nominated for various awards which has been lovely as it's shows that people have seen the work you're putting in (especially when it comes to money/personal finance blogging and people can see the community you've built up and how it's helped people out of some tough situations).
I've also had features in some national newspapers, my favourite being an article all about my 'extreme garden makeover' in the Guardian.
Blogging has also meant that I've worked on some exciting projects with brands which in turn means I'm able to earn a decent side income, it's been great especially at times like this when I'm not sure if I'll still have a full-time job at the end of the year. It has given me peace of mind during the pandemic as I know that I can earn money if I get made redundant.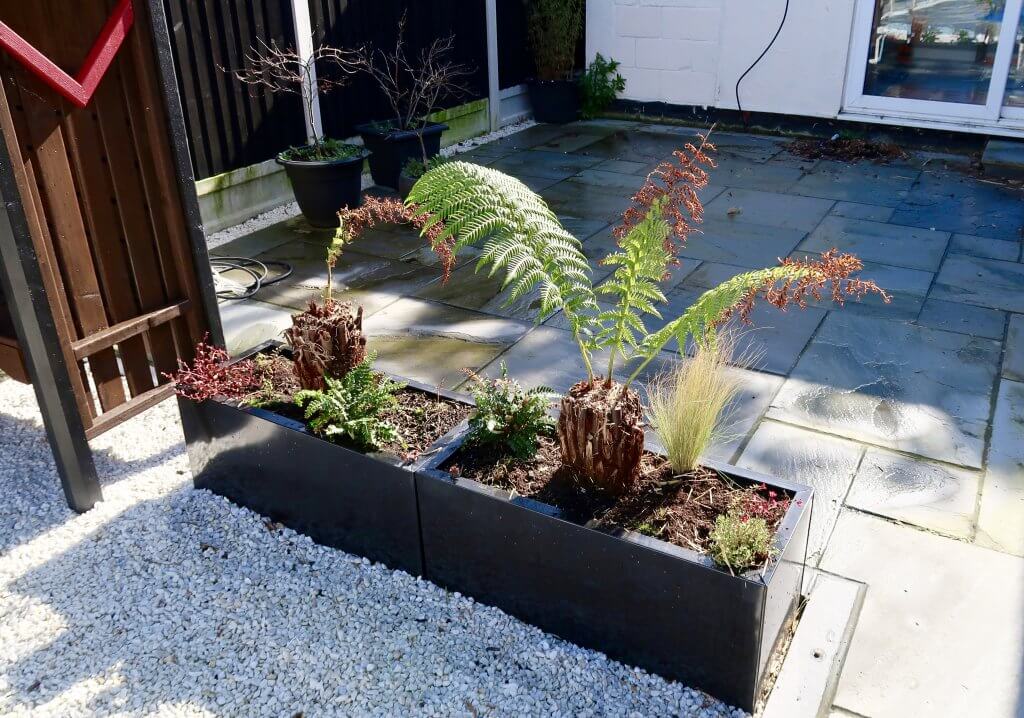 What's your favourite/most successful way to drive traffic to your blog?
This is hard to say because it's different for each blog!
I'd say the majority of my traffic comes from the communities I've built on social media, be that my Facebook groups or the #debtfreecommunity on Instagram. I'd say that's my favourite way too because it's natural and not a 'hard sell', people are reading my posts because they want to know what I have to say on a subject.
How do you balance your blog with your other responsibilities?
It's not easy, and it's definitely not something I have mastered yet.
I think being on furlough leave has given me a good insight on how I should try and balance my blog with other life commitments (like running a household) but I'll be honest I'm not sure how I'm going to manage the workload and transition if I go back to work as I've pretty much made blogging and side hustles my full time job for the past few months. I use lists and notebooks a lot so hopefully they will save my sanity!
What are your blogging plans for the next year?
Ideally it'd be to leave work and be a full-time blogger, because of the current situation that might be something that happens sooner rather than later so I've got a few action plans depending on what happens over the next few weeks. They all involve spending more time on improving SEO and developing some blog posts 'series' for each blog.
What's your favourite and least favourite aspects of blogging?
I love researching and brainstorming ideas for posts as I can normally turn 1 idea into 16 new ones/spin offs.
Funnily enough that can also be one of my least favorite parts of it too, sometimes I get so many ideas that I get a bit overwhelmed at the amount of work I might have created for myself and then struggle to know where to start.

My brain has a very sensitive tipping point between optimum creativity and overwhelm which is something I'm learning to deal better with all the time.
What are your favourite ways to monetise your blog?
At the moment I'd say it's affiliate marketing, it's not something I do a lot of (in fact I only really promote two affiliates) and it's by no means my biggest source of income but I'm starting to realise how I can scale it more and turn it into a nice passive income stream without it being salesy, they are a good fit for my blogs and audiences and companies I use myself so it's not difficult to write about them.
Which of your posts have proved to be most popular?
Anything where I talk really honestly about money, I'm not afraid to share real numbers and people seem to like that.
I won't do posts that say 'how to make thousands each month just by doing this one easy thing' but I will have income reports (for example – https://sidehustledirectory.co.uk/side-hustle-income-report-june2020/) that show that I made £80 through market research zoom calls this month and share the companies I went through to do that.
What other blogs do you love to read, and why?
A whole mixture, my feed reader is full of some really obscure ones!
One of my favourites is Messy Nessy Chic (https://www.messynessychic.com/) as I can always go on there, pick any post and learn something new about history or art. I read a lot of my blogging friends' blogs regularly as I like to see what they've been up to thats hasn't been posted on social media and I love home reno blogs as they give me lots of ideas for what I want to do in our own home.
How do you feel about being chosen as Blogger of the Month?
I love working with Get Blogged and chatting with people in the Facebook group so I was flattered to be chosen.
Where can we find you on social media?
CharlotteMusha.co.uk:
Dave Ramsey UK Facebook Group (helping you to get out of debt and earn more money)
SideHustleDirectory.co.uk:
CraftHustleDirectory.co.uk: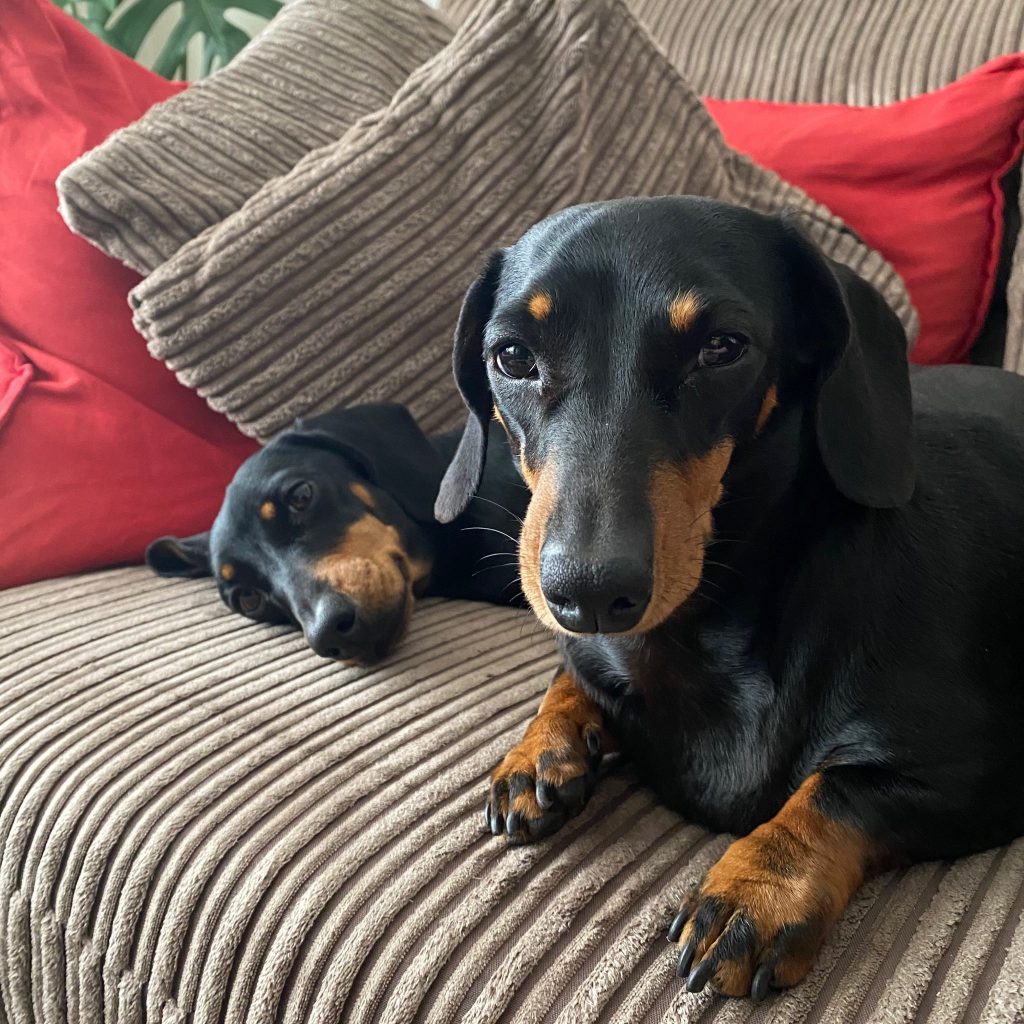 Big thanks for Charlotte for taking the time to chat with us this month!