Welcome to October's Blogger of the Month.
Our monthly feature is where we catch up with one of our amazing bloggers. We take a look behind the scenes at their blogging journey and recognize what they've achieved along the way.
This month, we've caught up with the incredible Chloe from Nyxie's Nook. Chloe is a passionate writer, illustrator, and blogger. Her blog is filled with candid and open posts about mental health, eating disorder recovery, and lifestyle posts. Her style of writing is open and raw and she gives her loyal audience the opportunity to explore their own feelings and thoughts.
We can't get enough of Chloe and her blog and we were so excited to sit down with her and have a chat.
Here's what Chloe had to say when we caught up with her…
Please tell us a bit about your blog…
Nyxie's Nook is a blog that was initially started to help me cope and document my recovery from anorexia nervosa. It has since developed into a lifestyle and mental health blog where I discuss all aspects of, well, life. I've taken on guest writers and even advertisers which has proven an excellent way to get to know some of my fellow bloggers.
How long have you been blogging?
I've been blogging for 2 and a half years, coming up on 3 in March 2022.
How do you feel about being chosen as Get Blogged's blogger of the month?
I honestly feel very honoured and surprised. It was unexpected, but I really appreciate it. It gives me a boost of confidence I hadn't realised I'd lost.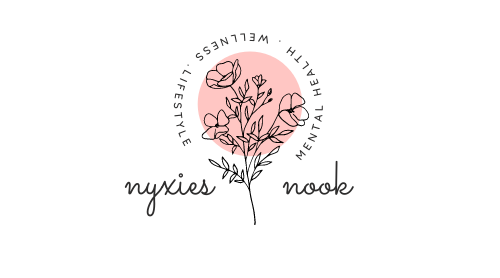 Who are some of the coolest brands you've worked with?
Some of the coolest brands I've worked with are Viking stationery and Millercare among many others.
Name the best opportunity you've had because of blogging…
I've had the opportunity to help other bloggers improve, increase their reach and have also had the pleasure of giving advice i.e blogging. I've also been approached by many mental health advocates and writers to help in their endeavours also.
What are your tips for bloggers who want to make money with their side hustle?
Go self-hosted and start applying. If you're stuck on boosting your DA, approach other bloggers for advertising opportunities to help increase high authority backlinks. In the beginning I wrote for many different publications and other bloggers. It really helped boost my DA to where it is today. It gets harder the higher your DA is but by then you'll have a grasp on how to maintain and work on growing it consistently.
But, above all else, don't burn out doing what you love. Otherwise you'll grow to hate it. If you need a break, take one. Forget about followers or counting views etc. While it helps, it's not an indicator of your worth as a blogger, writer and creative.
What are your tips for bloggers who want to make money with Get Blogged?
Much the same as my above answer, work on boosting your DA so you're getting higher paid jobs. But it's also nice to sometimes take lower paid positions to keep the momentum up and to add a few pennies to your pocket. Nothing is out reach if you work for it.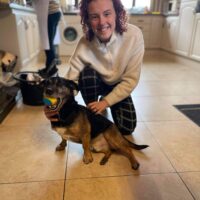 Who are your top three bloggers?
Jenny in Neverland is one of my all time favourites and a good friend of mine. I also love Bournemouthgirl and Ofaglasgowgirl among many others.
Share your links for everyone to follow you!!
My blog link is www.nyxiesnook.com. As mentioned I am open to guest posting on the blog, writing for other blogs and I've also opened my advertising for 2022.
You can also find me on Twitter (www.twitter.com/nyxiesnook), Pinterest (www.pinterest.co.uk/nyxiesnook) and Instagram (www.instagram.com/nyxtrix). My Facebook page is currently getting a facelift and should be back in action in the new year.