At the start of each month here at Get Blogged, we celebrate one of our content creators and the hard work and dedication that goes into building their sites.
This month, we caught up with Sunshine Sarah. Sarah's lifestyle blog covers a wide range of subjects and has seen her collaborate with some of her favourite brands.
With an overarching theme of positivity, the blog encourages its readers to 'pop the champagne and enjoy the sunshine'.

Here's what Sarah had to say about the evolution of her blog, her most popular content, and what she'll be focusing on over the next 12 months…
Currently reading: Blogger Of The Month: Sunshine Sarah
Click To Tweet
Tell us a little about your blog
Hi I'm Sarah and I run the lifestyle blog 'SunshineSarahxo' which has kept me occupied for the last 8 years or so. It started out as a fashion blog, then into a beauty blog and eventually evolved into a lifestyle blog which focuses mainly on mental health, self-care, my life as a vegan and positivity.
What first inspired you to start blogging?
I was playing a virtual shopping game called Fantasy Shopper and I thought I could showcase all of the outfits I was creating! Safe to say that didn't really happen, but it gave me the opportunity to become part of a community and create posts which others were also writing about. This lead me onto discovering what it was I really wanted to write about and what I wanted my blog to become.
What exciting experiences and opportunities has blogging brought you?
I've had quite a few but working with LNER recently to promote all the wonderful independent restaurants in Harrogate was wonderful and something I'm really proud to say I was a part of.
Following on from that, I have to give a special mention to my post about Manchester as it was this which led me to working with LNER! Never underestimate the power of your work!
I've also worked with some great brands including JDW Fashion, Panasonic, Idealo, The Body Shop, Christy Home, Bradford Live, Hotels.com, Harrogate International Festivals, Marks & Spencers, Friction Free Shaving and so many more!
I always get really excited whenever a brand wants to work with me and I'm proud of the work I create. It's always lovely to hear that brands like my work and compliment my writing, it makes all the effort worth it and makes me want to continue creating content!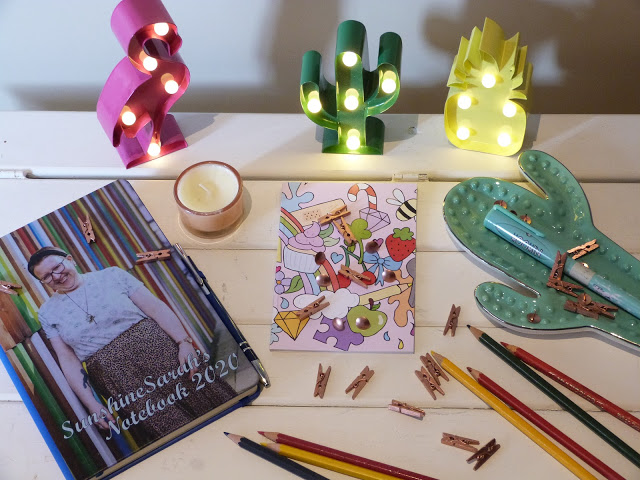 What challenges have you experienced over the past few months, and how have you sought to overcome them? Do you think that the pandemic has had an impact on your blog and the industry as a whole?
I'm lucky in that my blog has never been a source of income for me, even if I do get sponsored post opportunities. Of course when we went into lockdown, it was only natural that work dried up for bloggers and freelancers alike.
I do believe that the pandemic has had an impact on the industry as a whole, because, how could it not? But I also believe that there will be good to come out of it and we'll all find different ways of working which is sensitive to everyone's situation.
What are your blogging plans for the next year and beyond?
Well, I really want to work on the SEO side of my blog but it's all about finding the time and wanting to take it seriously! It is something I want to do though, as well as working on affiliate links more!
I'd also like to work with more brands as it something I have come to enjoy over these last few years. I'm hoping that if I work on my SEO, then it will all help and I'll be able to secure more work, but we'll just wait and see on that one!
What are your favourite and least favourite aspects of blogging?
My favourite aspects have to be the community. There are always new people coming up all the time and therefore new blogs to read all the time which is just lovely. I also love finding new brands to work with and feature in my posts. That's just another aspect of blogging which always makes me smile.
My least favourite aspect has to be all of the related admin! No-one tells you just how much is involved when you first start a blog! But this shouldn't put people off, as sometimes it can be fun! It's definitely something to be aware of though!
What are your favourite ways to monetise your blog?
I actually don't but like I said earlier, I want to work on my affiliate links to hopefully bring in a little bit of passive income!
Which of your posts have proved to be most popular?
If you go by my analytics then it would be my Organic & Botanic Skincare Review but I like to think that all of my posts are popular in their own right, especially if they're relevant to that person at that particular moment in time.
What other blogs do you love to read, and why?
I love reading ones which resonate with me at the time, no matter the niche. I follow a lot of bloggers on Twitter as I'm always finding new posts to read or new people to interact with.
A few of my favourites are:
Neesha Rees – reinventingneesha.co.uk
Sarah Lauren – seethestars.co.uk
Em Sheldon – emtalks.co.uk
Amelia Goodhead – xameliax.com
How do you feel about being chosen as Blogger of the Month?
I feel very honoured actually! I always love the opportunity to talk about my blog as well as reading interviews like this from other bloggers. Thanks for choosing me and I hope this was interesting for people to read!
Please share the links to your social media channels
Twitter: www.twitter.com/sunshinesarahxo
Instagram: www.instagram.com/sunshinesarahxo
Blog: www.sunshinesarahxo.com
Many thanks to Sarah for taking the time to chat with us! Her story perfectly captures the joy that can be taken from writing your own blog, and how you can create a niche for yourself by writing about the topics you're most passionate about.