Our Blogger Of The Month feature exists to celebrate the hard work, creativity, and talent of our community of publishers and content creators, and this month, we were thrilled to be able to catch up with Emma Bradley.
Writing about parenting and personal finance, Emma has not only built two success blogs, but she's also recently launched a coaching business.
She helps others to monetise their platforms and creates content for business owners who want to leverage the power of blogging but don't have the time or the knowledge to do it all themselves.
Emma is regularly featured in the press, and has appeared on This Morning, The One Show, ITN Lunchtime News, Daybreak, and more.
You can find Emma on Instagram, Facebook, and Twitter.
Currently reading: Blogger Of The Month: Emma Bradley
Click To Tweet
Tell us a little about your blogs
I have a couple of blogs that I run full time, www.emmaand3.com was my first blog which is a parenting blog with a focus on positive parenting with teenagers. It has a strong educational and wellbeing focus as I come from a teaching and youth background.

My second blog www.mumssavvysavings.com is a personal finance blog aiming to save mums time and money.

Finally during lockdown I set up a new business www.topblogcoaching.com with my business partner and we coach others on how to monetise their blogs and we also create content for business owners who know the power of blogging but need to outsource it.
What first inspired you to start blogging?
I started blogging 11 years ago when I was on maternity leave with my third child. It was a hobby as I had always been a diary writer. It was started on a whim through boredom really!
What exciting experiences and opportunities has blogging brought you?
So many! I have been lucky enough to have been on wonderful holidays and press trips including France, Italy, Greece and UK stays. My children have had money can't buy experiences like VIP seating at festivals and concerts.  Blogging also gave me the freedom to work from home around my family and that is exciting. I have also met some incredible bloggers who I class as friends.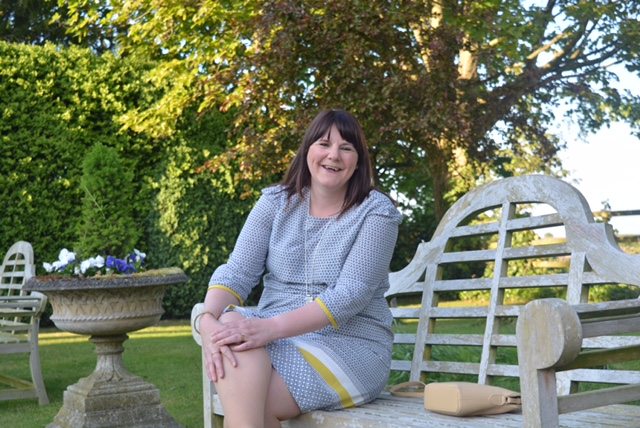 What challenges have the past few months brought you, and how have you sought to overcome them?
That you need to be proactive, blogging is so powerful and as more businesses realise they need to build their online presence we can help by leading the way and supporting them through coaching and creating content for them. Bloggers have an amazing skill set and we can use that to help others who are having a torrid time in their businesses due to Covid and people being more home based.
What are your blogging plans for the next year?
To grow Top Blog Coaching which will hopefully include moving into offices as Louise and I need to be physically together more rather than working remotely ourselves. We will also be looking for writers to support us as we grow and develop.
What's your favourite and least favourite aspects of blogging?
My favourite is now coaching others – I guess that is the teacher in me! I love seeing others grow and develop their own blogs, its hugely satisfying to see others grow.
My least is technical stuff! I tend to outsource that for my personal blogs and Louise is a whizz at that stuff for our joint ventures!
What are your favourite ways to monetise your blog?
Sponsored posts, I like creating content. I could say advertising with Mediavine as it is so passive but the writing still wins for me genuinely!
Which of your posts have proved to be most popular?
A few random ones that I wrote when I was angry, including a post on taking photos of minors without consent and publishing them. Which is actually legal despite many thinking the opposite!
Then posts on educational resources like 55 role models for young people and also when should teenagers start revising for GCSE's.
What other blogs do you love to read, and why?
Pink Pear Bear which is my business partner's – she writes honestly about parenting and mental health which I greatly admire. For giggles I look at Northern Mum.
How do you feel about being chosen as Blogger of the Month?
It's a great honour, there are so many amazing bloggers about now. It's great to be recognized as someone who can inspire and support others.
Big thanks to Emma for taking the time to chat with us this month! Her story is a super inspirational one, and just goes to show what can be achieved with blogging when you're committed to learning and mastering your craft.