As digital marketers, you're always on the lookout for useful content and platforms to help promote your brand or business. But sometimes it comes as a challenge to find quality UK lifestyle blogs that really resonate with British audiences.
To make life easier, we've pulled together 160 top UK lifestyle blogs which capture the essence of living in Great Britain – from fashion trends to local news stories; product reviews to home décor tips; travel destinations and experiences, there's something for everyone! Not only do these carefully curated bloggers provide inspiration and ideas but their knowledge and expertise can offer businesses a valuable marketing advantage.
So have a browse through our comprehensive list of influential UK lifestyle blogs and tap into what they bring to the table. There's never been a better time nor an easier way to jump-start your blogger marketing journey today!
Table of Contents
What topics do UK lifestyle blogs cover?
UK lifestyle blogs can be some of the most helpful and inspiring resources for both marketers and brands. Whether it is lifestyle trends, fashion and beauty advice, food recommendations or health-related advice, UK lifestyle blogs are a great place to look for ideas.
UK lifestyle blogs also have a lot of interesting content related to travelling, from planning trips and reviewing hotels to accessorising your luggage. No matter your need, UK lifestyle bloggers provide useful resources that marketers and brands can draw from!
The power of lifestyle bloggers: why marketers and brands should pay attention
UK lifestyle bloggers are becoming the biggest influencers for consumers and businesses alike. From promoting products and services to giving reviews and advice, the UK's top lifestyle blogs have become world-renowned authorities on topics ranging from health and wellness to fashion, beauty, food, and more. As such, marketers and brands should take notice of their power – lifestyle bloggers can give your product or brand a big boost when you work with them!
With a huge proportion of UK adults interacting with influencers online, it's clear that UK lifestyle bloggers have become a major force when it comes to setting trends in modern consumer behaviour. If you're looking to grow your presence among UK audiences quickly, look no further than lifestyle bloggers to help you!
Collaborate with UK lifestyle blogs to improve your reach
As we mentioned before, lifestyle bloggers are quickly becoming some of the most influential content creators in the UK and partnering with them is a great step to improve your reach. However, it important to make sure that you find the right lifestyle blogger to suit your brand.
Take the time to research UK lifestyle blogs who can offer something special and meaningful for your customers, as this will ensure that your collaboration has maximum impact.
Whether you decide to guest post for them, organise sponsored campaigns or even host giveaways together – working with UK blogs is an easy yet highly effective way of amplifying your message and building relationships within UK audiences.
Get you free list of 160 top UK lifestyle blogs
If you're looking for some inspiring lifestyle blogs to build relationships with and grow your brand presence, to help narrow down the field of choice, we've compiled a comprehensive hand-picked list of 160 top UK lifestyle blogs! From vegan recipes to fashion trends and adventure travel, this carefully curated selection gathers together many different topics for brands to connect with their desired audience – giving you the opportunity to reach out in a way that is authentic and meaningful.
Whether you're looking for an existing affiliate marketing campaign or simply need some fresh ideas on how best to engage potential customers, exploring these fantastic lifestyle blogs is sure to reinvigorate your creative strategy.
Let's enjoy a cuppa whilst we settle down to take a look at each one!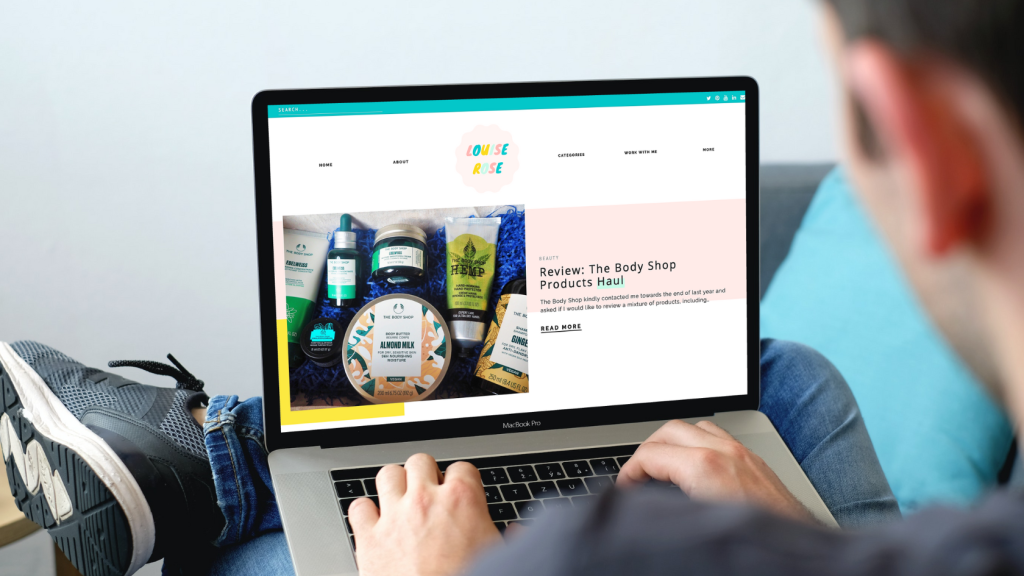 1. Louise Rose
Louise Rose is a young professional, living in York. Louise has blogged on a variety of websites for many years but decided to set up her own blog and share her own experiences. Louise is now a self-employed/freelance blogger and has worked with some amazing brands over the years.
2. My Dreamality
Yaya is a 30-something Mexican-American expat in the UK. My Dreamality was created as an outlet to document the transition, both practical and emotional of moving across continents but has evolved into a place dedicated to the joy a simple and happy life can bring us – no matter where you may find yourself in this vast world. If you're looking for wanderlust inspiration, beauty tips, interiors, travel ideas, and to find a collection of all those little moments that sum up a joyful and happy life, then you're in the right place.
3. She Might Be
Multi-award-winning plus size fashion and beauty blogger. Owner of She Might Be Magazine.
4. The Unconventional Gardener
A long-running gardening and eco-living blog.
5. Being Mrs. C
Mum to Little Miss C & Master C. Crochet addict, radio lover, crafter, runner, tea drinker, WI member, school governor, podcaster & Ladybird book collector.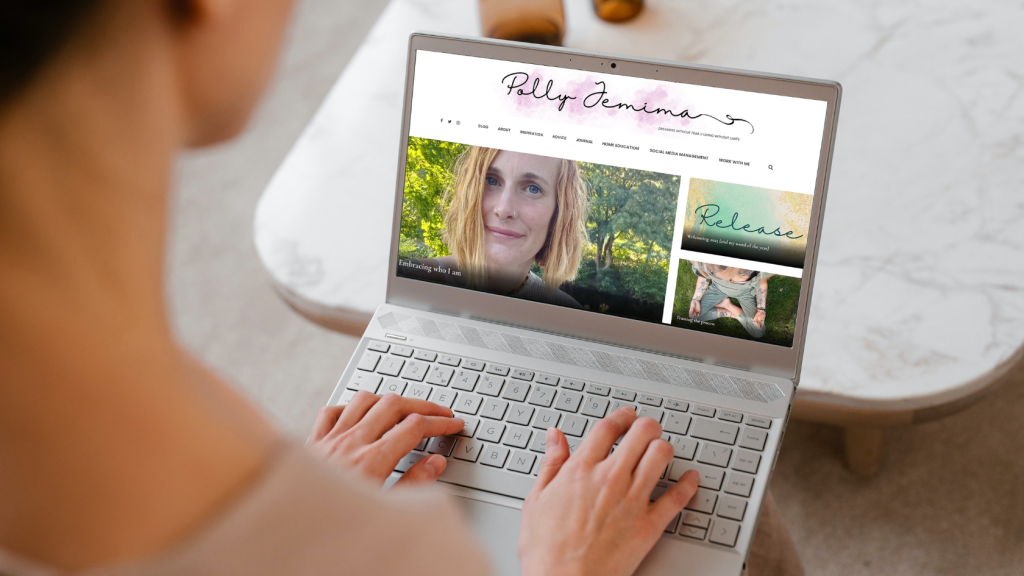 6. Polly Jemima
I'm a blogger/writer, as well as a home-educating Mum to four kids. We live in North Wales with our six cats.
7. Wannabe Princess
Debz is an office working, rose drinking, pretty dress wearing, body positive warrior currently living in Birmingham. From opinionated rants about size acceptance to shopping for a bargain and from nights out to crazy online dating stories – you'll read about it all here!
8. Inside Laura's Head
Hi, I'm Laura, a blogger from Rastrick, West Yorkshire, with pink hair and a strong belief that Leopard Print is neutral. I'm a big fan of travel, preferring to go it solo rather than in a group-mostly because my love for stopping every four paces to take a photo can annoy other people a fair bit. I'm on a mission to see as much of the world as I can, starting with cities, with an aim to have visited at least one city in forty countries by my fortieth birthday. So far I've done twelve countries, with a further ten planned for 2019, including some very exciting long-haul destinations.
9. My Thrifty Life
Very thrifty full-time lifestyle blogger and magazine writer with a Masters degree in Lifestyle Promotion Studies. Can be commissioned to create step-by-step DIY and craft tutorials with photography or video.
10. All About U
I share a bit of all sorts but mainly my life, recipes I love, home décor and you can't escape from my love of travel.
11. The Writing Greyhound
Lorna is a blogger and freelance writer/editor. She's a Creative & Professional Writing graduate and a content writer by day, currently living in my hometown of Kettering, Northamptonshire, England. I'm a firm believer in love, Harry Potter, vanilla lattes, and the Oxford comma.
12. No Safer Place
I am a 24-year-old lifestyle blogger and YouTuber. I particularly enjoy talking about disabilities, mental health, beauty and books.
13. Mumma And Her Monsters
I'm a family and lifestyle blogger from the east coast of England with 4 kids and a husband.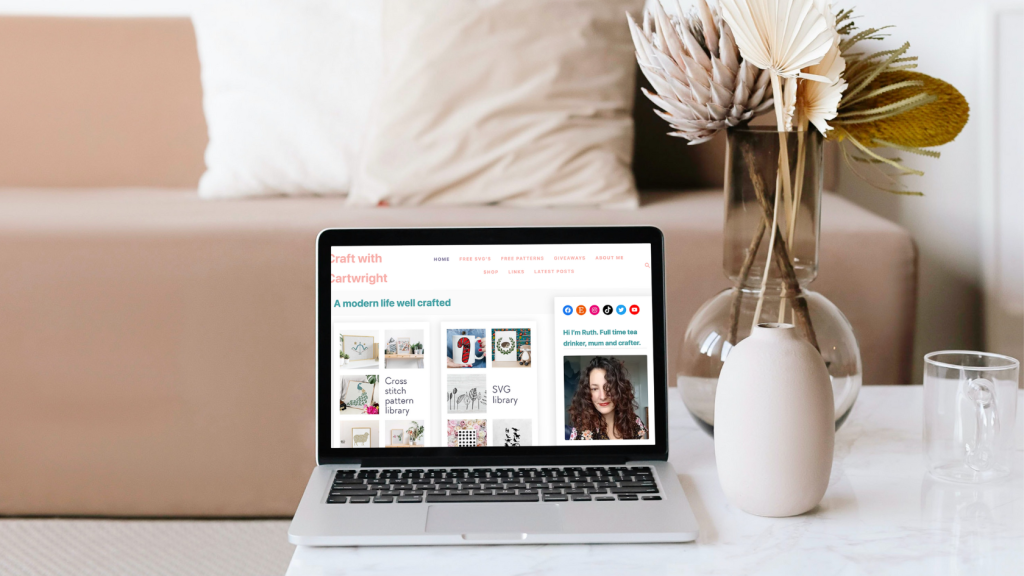 14. Craft With Cartwright
I am Ruth Cartwright and I help women become Modern Homemakers, so that they can feel happy with their work / life balance. I am a hardworking, fun loving mum to two boys aged 4 and 8. I combine working as freelance designer and blogger with teaching high school Catering and Textiles. I am craftswoman at heart and love to design, make and have fun with my family. I am a vegetarian and a coeliac.
15. Formidable Joy
I'm a 28 year old writer/adventurer/rockstar enthusiast. I've been running my lifestyle blog for around seven years now and cover all topics including book and music reviews, love and dating advice, monthly playlists and more.
16. Tales From Mamaville
Blogger, Freelance writer, Work-at-Home-Mum. Writing about parenting and lifestyle on my blog Tales from Mamaville.
17. Lylia Rose
I'm Victoria, founder of the Lylia Rose blog. I'm passionate about making money online and boosting my full-time blogging income with side hustles and free money offers which I share on my money and lifestyle blog so you can do the same.
Discover helpful money-saving tips, easy to read family finance topics, home and garden improvement posts and many lifestyle topics (often with a money angle) from healthy living to family and lifestyle, eco-friendly living to travel, fashion and beauty.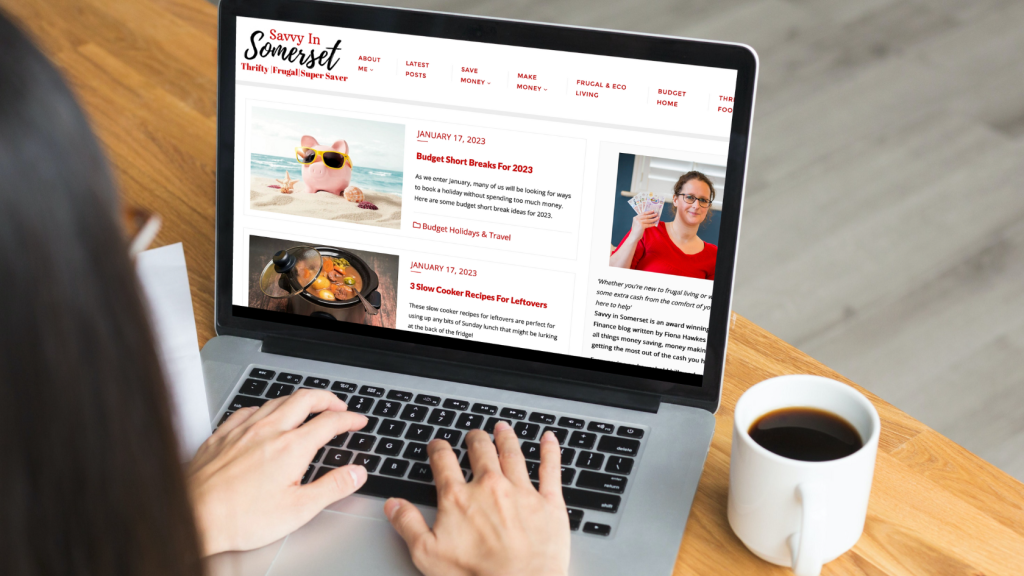 18. Savvy In Somerset
I'm Fiona Hawkes and I write at Savvy in Somerset.com, a personal finance that covers all things money saving, money making and making the most of the cash you have. From saving on household bills to finding the best deals on luxury holidays Savvy in Somerset encourages readers to think more positively when it comes to their finances.
19. Me, Annie Bee
Attempting to navigate my way through life and swiftly heading toward middle age, I write to keep my brain working. I naturally write in a light-hearted and humorous way but after YEARS of education, I am more than capable of writing in a more informed and serious style, if required…
20. One Frazzled Mum
I am a single mum to an 11 year old daughter. At One Frazzled Mum I indulge in my passion for creative writing as well as lifestyle posts to ensure my blog has something for everyone.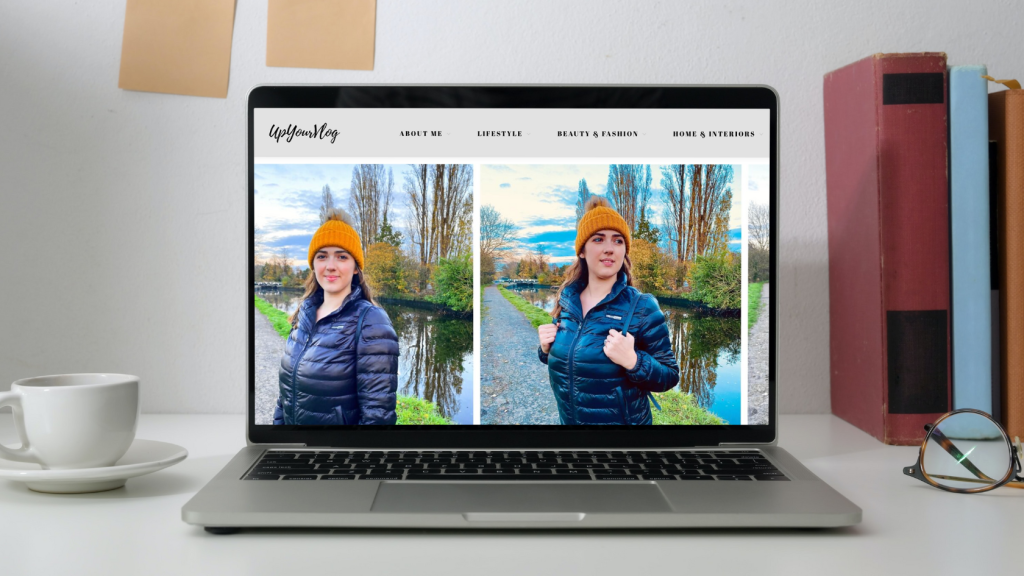 21. Up Your Vlog
My name's Natalie and I'm a lifestyle blogger covering all aspects of my busy life here in London, UK. In my mid-twenties, I'm at a point in my life where everything is happening and this little slice of the internet is my home.
22. Plus Minus Magazine
PlusMinus Magazine is a London-based lifestyle publication for milennial women who want to live well.
23. Mother Geek
I'm a sleep-deprived mum living in Manchester. I blog about our family, lifestyle, home, travel, adventures and technology.
24. Kate On Thin Ice
Award-winning writer, blogger and influencer writing for a predominantly female audience. Topics include parenting, inspirational stories, fashion, interiors, well-being and anything that helps women glide through the seasons of life with balance.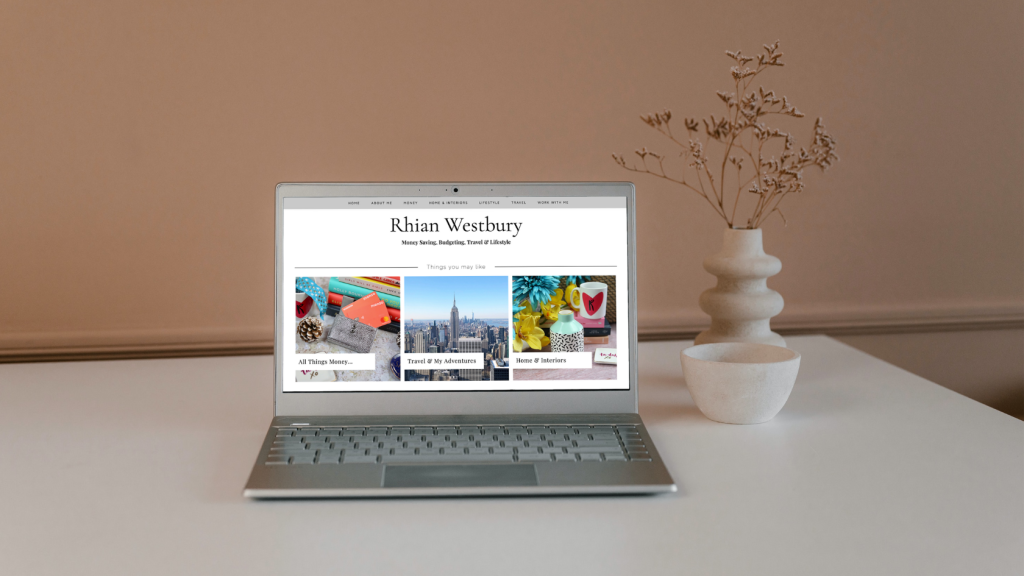 25. Rhian Westbury
My blog is a lifestyle blog covering beauty, travel, music and lifestyle.
26. Love From, Florence Grace
I am a Social Media Consultant, freelance journalist and blogger and the founder and editor of Love from… magazine. I talk about all things girl power, body positivity, relationships and careers!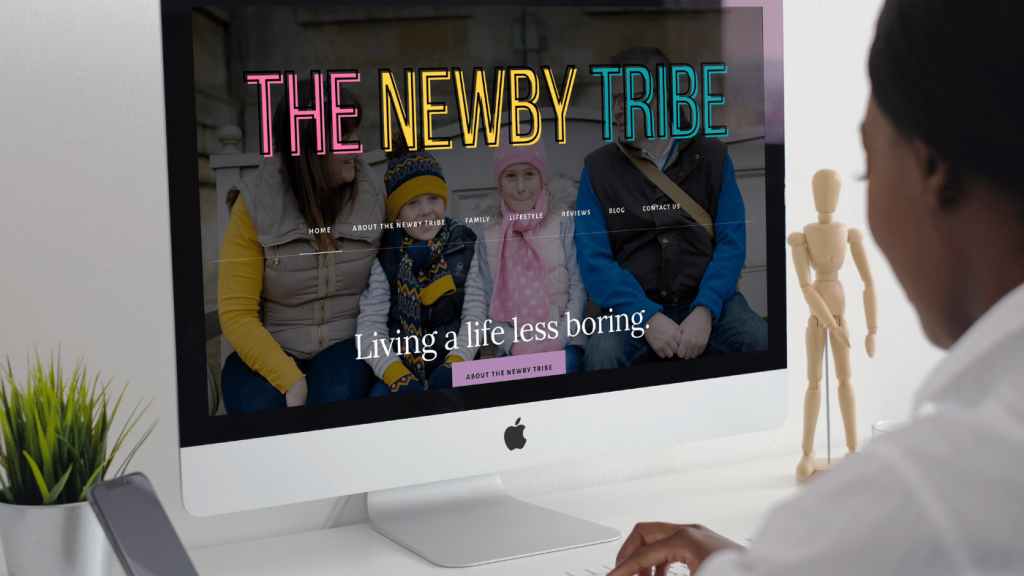 27. The Newby Tribe
I am a 40 something stay at home mum of 2, after having been a teacher and a Headteacher for over 10 years. I blog about parents of primary aged children who are looking to rediscover themselves now the kids are in school, with a good peppering of lifestyle and parenting ideas as well.
28. A Testing Time
I am Sam, I am in my mid-30's and a Mum to 3 sons. Testing Time Blog started in 2010 and continues to be a place where I share everything in my life. From reviews to wellness, my reviews of books and various products and delicious recipes to discussing topics about money, food, work and life in general. There is something for everyone here!
29. Make Eat Repeat
I am vegan food & lifestyle blogger, who loves food, cruelty free makeup, interior design and music. Not in that order.
30. With Love From Lou
Louise is a blogging mum of 2 from Nottinghamshire. She enjoys writing about a whole host of things from fashion and beauty to home and lifestyle, and everything in between.
31. Whimsical Mumblings
I'm Sarah! I am a Wife & a Mama to 2 little monkeys, a boy and a girl. I love to share inspirational & motivational content, and encourage us all to express ourselves and get creative!
32. Cascade Of Colour
Cascade of Colour is a UK Male Lifestyle blog delving in to the world of Mens Fashion and Grooming, Food, Music, Design, Tech and Travel.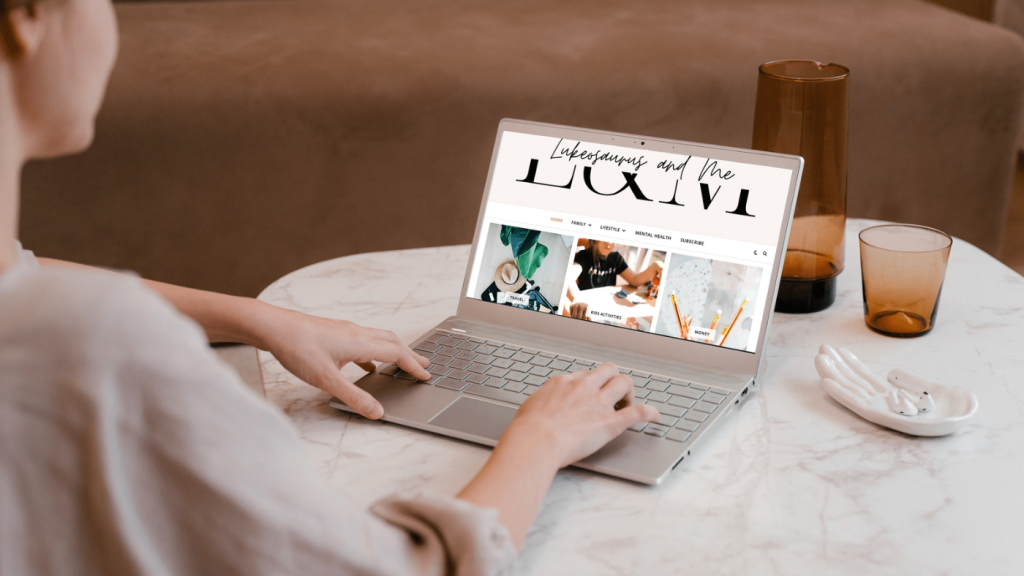 33. Lukeosaurus And Me
Rachael (Ray) lives in England, slap bang on the border of Surrey and Hampshire. She writes about family life, such as crafts, recipes and parenting wins – or more likely, fails. She also writes about life's little quirks, such as budgeting, home life, fashion, make up and much more.
34. Make Money Without A Job
MakeMoneyWithoutAJob.Com offers real people real advice about how to really supercharge their earnings and make extra money. If you are looking to make extra money online, find ways to save money and connect with like minded people then you are in the right place.
35. Faded Spring
Multi Award Winning Fashion, Lifestyle And Travel Blogger Who Lives A Colourful Life And Isn't Afraid To Share It. Part Time Mermaid And Unicorn At Weekends, With A Passion For Cruelty Free Beauty & Fashion, Vegan & Vegetarian Food And Trying New Things. Key Blog Topics Including Dating & Relationships, Hotel & Restaurant Reviews, Food & Drink, Travel, Fashion, Lifestyle, Mental Health and Social Issues.
36. Gina Kay Daniel
I'm Gina, a 25-year-old Copywriter from Liverpool, England. I have a degree in English and Film from Manchester Metropolitan University, and I love photography and reading. My site is dedicated to everything I love, so expect some opinions, rants, reviews and much more.
37. Sincerely Essie
I'm Sam, a 20-something freelance graphic designer living in Yorkshire. I'm a computer geek, gaming nerd and huge foodie. I'm also partial to movie marathons and Netflix binges. However, above all, I enjoy the occasional staycation (I have a flying phobia!) and interior design.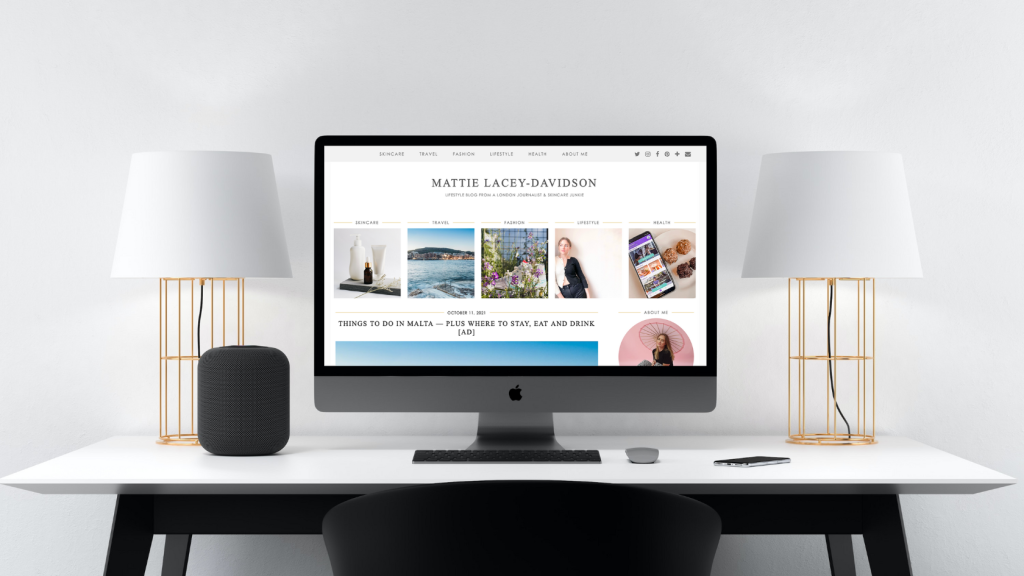 38. Mattie Lacey-Davidson
I have been blogging since January 2012, discussing all the topics that fascinate me. I write about all things lifestyle such as travel, food & drink, fitness & health, fashion & beauty, film, music and popular culture; as well as the more serious subjects concerning politics, feminism, racism, LGBTQIA, religion, world issues and modern life.
39. A Life of Lovely
A Life Of Lovely was born as a home for our words. A place to share topics that myself and my daughters feel passionately about. We occasionally have guest writers but this website is mostly my baby.
40. Our Life on Sea
Personal blog talking about everything we feel passionate about. Lifestyle, health, food, DIY, Lego, books, positivity etc.
41. Expat Life With Chickenruby
British expat, Mother to 5 adults, aged 19-30. 4th year living in Dubai and UK with her cat, dog and sometimes her husband. Spent 4 years in South Africa.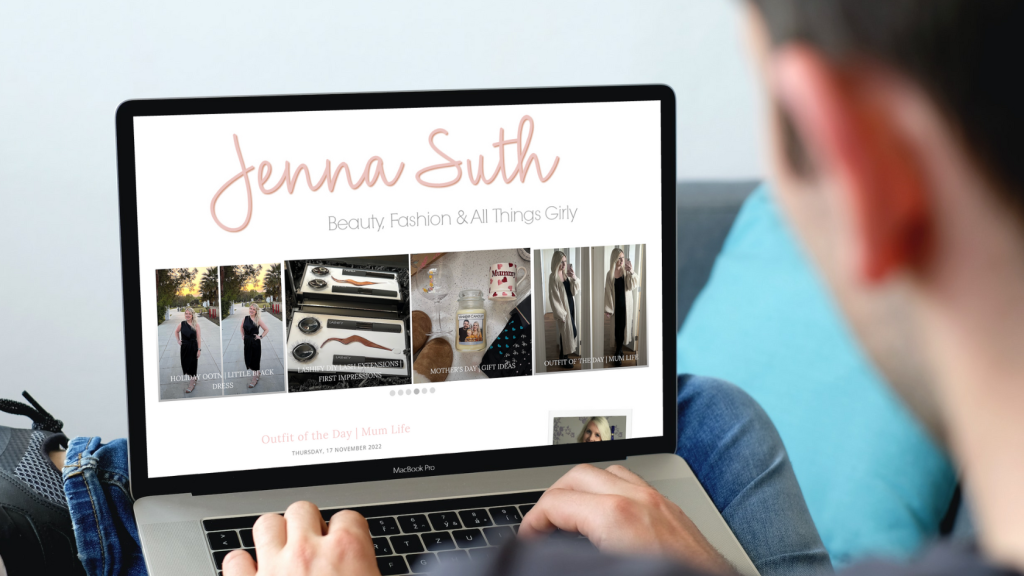 42. Jenna Suth
Hello! I'm Jenna and welcome to my blog. I'm 28 years old, a new Mum and primary school teacher living in Scotland. JennaSuth, my blog about Beauty, Fashion and All Things Girly is a bit of a hobby and a place where I can share all sorts of goings on from my outfits to my latest purchases whether they're for my dressing table or wardrobe!
Our baby boy was born at the beginning of 2020 so lots of baby related content has made its way onto my blog. With our wedding in 2018 and house purchase at the end of 2015 you can expect to see lots of homeware and wedding related posts. I'm doing my best to embark on exercise and healthy eating but being a bit of a foodie there's quite a selection to post about. I've been following Slimming World since January 2017 and post about my food every so often.
43. My Money Cottage
My main blog, My Money Cottage, focuses on family finances & helping people to live their best life on a budget. I also run a number of other blogs alongside this.
44. Mummy Matters
Mummy Matters is a magazine-style blog focusing on family life (the good and the bad), days out, crafts, travel, style, food, health and beauty. If it's a part of our lives, it's in the blog.
45. Christina Acha
A chronic worshipper with a DIY spirit, after a near death experience I started my journey to living a purposeful life.
46. Karen's World
I'm a blogger/writer with 3 children and 10 grandchildren, we all live close to each other at the seaside. I review a variety of places, shops, gifts, just about anything. I go off for travels in my campervan with the cat, Peaches. My blog and website is all about my world and what happens.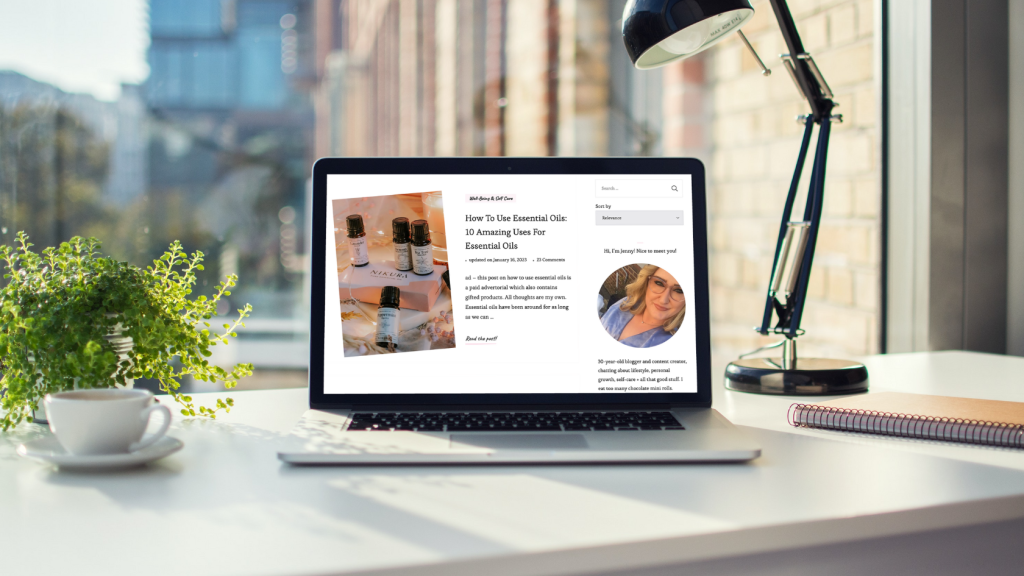 47. Jenny in Neverland
30-year-old blogger and content creator, chatting about lifestyle, personal growth, self-care + all that good stuff. I eat too many chocolate mini rolls.
48. Eleanor Graceful
I'm Ellie, or eleanorgraceful in the world of social media – a twenty-something dreamer from Manchester. Avid tea drinker, cat enthusiast and part-time blogger. I created this blog back in 2015 and since then I have been writing all of my thoughts on fashion, makeup, beauty, travel, baking, food… anything and everything that pops into my head. I love to work with brands and other bloggers and if there is anything you would like me to review or a collaboration that you are interested in, then drop me a line.
49. Blogs by FA
Hi! I'm Fatima, a UK lifestyle, Halal food & family travel blogger who loves to explore different horizons of life. I aim to bring you everything you need to know about UK lifestyle, reviews of UK based restaurants (especially within Cambridgeshire & London)and my experiences while I travel around the globe, that I'm sure you'll enjoy reading!
50. Daily Waffle
We didn't want to get stuck with one niche for the Daily Waffle so we went for the whole shebang! Fashion, Technology, Movies, Television, Music, Sport, Food, Travel and more are all here.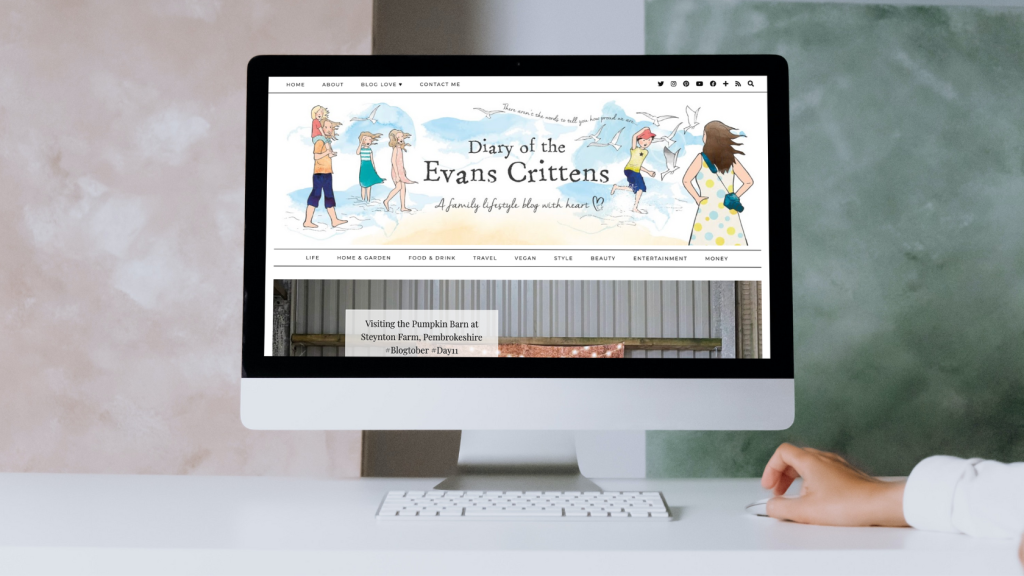 52. Diary Of The Evans Crittens
A family lifestyle blog featuring travel, style, home, money, food, beauty, toys, entertainment, books, health, craft and more.
53. The Geordie Grandma
50+, married with 2 children and 1 grandson. I blog about my travels, my grandson, health, beauty, being a vegetarian, and basically anything that interests me. I live in the North East of England.
54. The Yorkshire Dad Of Four
I am a daddy to four girls and together with my wife we live in rural North Yorkshire. I enjoy an active lifestyle, running walking and generally being outside with my family and the dogs. I am also a very keen photographer, something I used to get paid to do! I blog about life as a dad, running, walking, dogs, days out, photography and current affairs.
55. Daisarella
I'm a lifestyle blogger from Bedfordshire, a mum to a little girl, a well cultured and travelled female, and an absolute foodie! I love writing my views on different life experiences, products and brands. Writing is my passion, and sharing my thoughts to other women is what I love doing!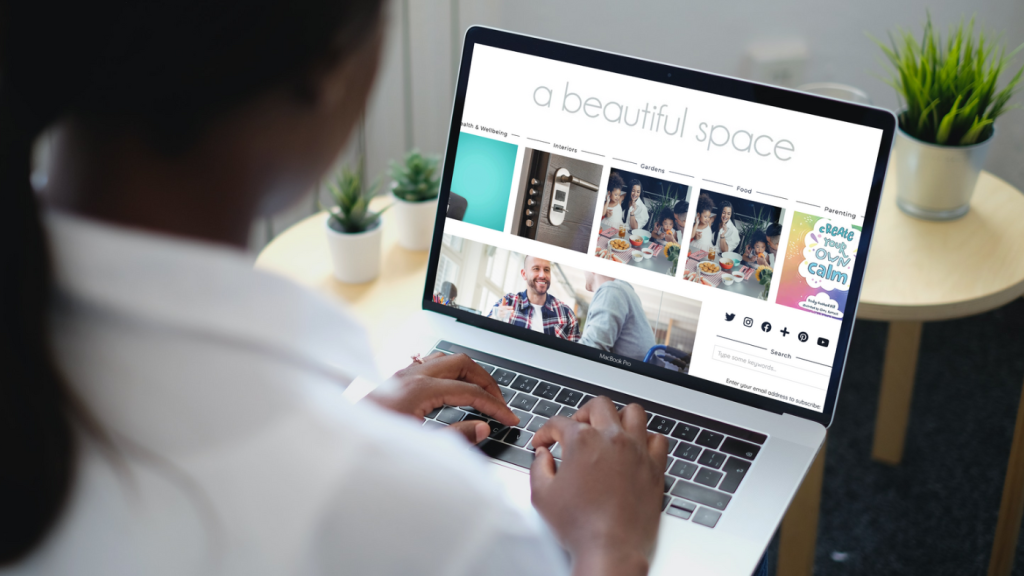 56. A Beautiful Space
Hi. I am an interior, well-being, fashion, travel and beauty and lifestyle blogger at A Beautiful Space.
57. Skinny Spending
I am a money-saving and lifestyle blogger and parent to 4 year old daughter. I write about money-saving in all aspects of my life including parenting, groceries, beauty and generating a side income.
58. Just Average Jen
I lost over 10 stone in 16 months (size 30 to size 6) but I was still not happy with my body or myself. I realised happiness and weight are two different entities. I share healthy family meals perfect for Slimming World. Follow my ongoing journey as an average mum with fluctuating weight who loves gin, chocolate & leggings!
59. Hollybee Tells
HBT is a lifestyle blog that covers various topics from health and wellness to recipes and fashion. Our tagline "Because you need a bit of randomness" comes from the idea that most people have different interests and may find something fun here no matter what they enjoy.
60. My Pixie Blog
My Pixie Blog is a never-ending journey told by a woman in transition. I use this space to write about love and heartbreak, self doubt and self-discovery.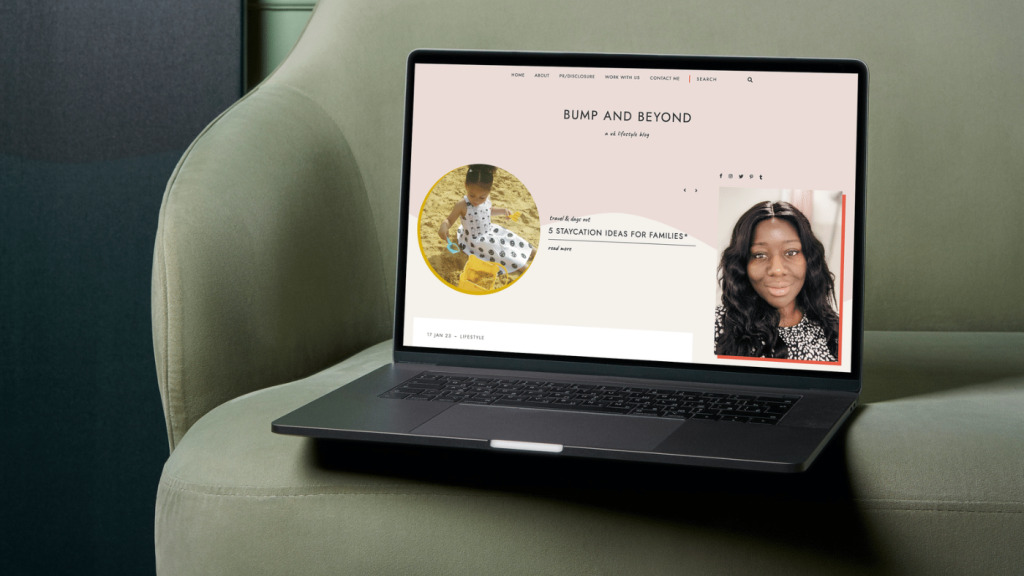 61. Bump And Beyond
Bump and Beyond Blog is a lifestyle and parenting blog featuring myself
(Leighanne) and my daughter Darcy. I started this blog in August 2013 whilst
pregnant with Darcy. I would read blogs but felt they never really reflected my
likes and dislikes. I decided to write my own blog and Bump and Beyond was
born. Bump and Beyond features all things family & lifestyle related, reviews,
tips & hints, travel, home & interiors.
62. Nora Gouma
Nora Gouma is truly an international model on a mission. As a spokesperson,
businesswoman and activist, she is redefining the term "Supermodel" and
taking branding to a whole new level. Gouma is the founder of
Modelonamission, a company and magazine that is changing the perception
of modeling, beauty and fashion. Gouma believes modeling should not be
defined by the size zero dress you can fit into but rather an extension of a
woman's inner beauty no matter the size dress you fit into.
63. Real Wedding
The Real Wedding wedding planning blog launched in 2010 whilst Lucy planned her DIY wedding on a shoestring budget. Real Wedding is regularly updated with helpful wedding planning content, inspiring honeymoon ideas and everything in between, including Lucy's vastly popular wedding favour edits and look books.
Real Wedding proudly partners with Etsy, Selfridges, Cocorose London, Not On The High Street, Bijou Wedding Venues and countless more wedding, travel and lifestyle brands.
Real Wedding has proudly been featured in HuffPost, YourTango, Elite Daily, Prima, The Sun, Heart Handmade and Rock n Roll Bride, to name just a few publications.
64. When Women Inspire
Are you looking for inspiration? Hope? Do you want to learn about how women
are changing the world every single day? Then you've come to the right place.
When Women Inspire is dedicated to showcasing the efforts of women
around the world to change the world in positive ways. These are women
making social, economic, literary, political, or educational waves – in a great
way.
65. Rice Cakes And Raisins
I'm Jen, a midlands-based mum of three boys. I've previously worked as a
nurse but am now self-employed, splitting my time between running my
business and blogging. Rice Cakes and Raisins is a parenting and lifestyle
blog. The idea was first born after the birth of my second-child, when I began
to have faith that after all the worry, self-doubt and guilt that can come from
being a first-time parent, that really, I'd been doing just fine.
66. Beauty Addict
I'm Sarah, I'm 42 years old from Gloucestershire. Welcome to my little corner
of the internet. I blog all things beauty, lifestyle, book reviews and interiors.
More recently I have been sharing some quite personal posts about my life,
love and everything else.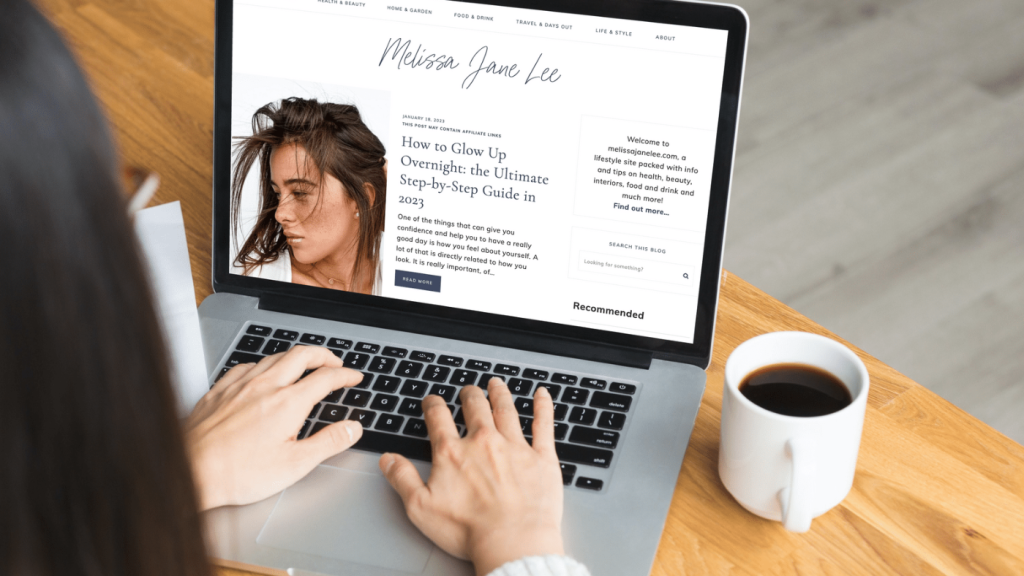 67. Melissa Jane Lee
I created this blog on New Year's Day 2015 as a creative outlet to share my
everyday life and loves. Little did I know that just over two years later I would
be able to pursue blogging as a full time career. I quit my job, moved counties,
bought a new house and started to work for myself. This blog has grown
tremendously in the past few years, and I have gained so much from it (if
you're thinking of starting a blog, I say go for it! You won't look back).
68. Captain Bobcat
Hi, my name is Eva and I'm the mum of Captain Bobcat. We came up with this
cute nickname when he was just a few days old. Originally from Budapest, but
lived in Australia, cleaned beaches in Ibiza and ended up in London. I have a
green heart: I do consider myself as an environmentalist. A vegetarian, who
prefers the eco-friendly version of everything and buys ethical products
whenever possible. You'll find great veggie recipes on my blog. I recycle, reuse
and repair. I'm a huge yoga-believer who loves tennis!
69. Rachel Bustin
My name is Rachel. A full-time family lifestyle blogger, and mum to
two girls born in February 2016 and April 2018. We, that's my 6ft 5 husband Mr
B, L, Little Dottie and I live in Cornwall, one of the most stunning places in the
country. Although, I have lived here all my life so I'm a little biased!
70. The Diary Of A Jewellery Lover
I'm Mel, a blogger, wife, mum and business owner, loving life in South Wales.
My blog is a luxury lifestyle, travel and fashion blog aimed at ladies who like
the nice things in life. My readers are 80% women from the UK, USA and
Europe aged 30 to 50 plus who love luxury, travel, food and fashion.
71. Deliciously Savvy
My name is Melissa and I am the owner of Deliciously Savvy! I am now
advertising! There are different ways to advertise as well as several price
options to fit any need! If you need to contact me for any reason at all, there
are various ways via social media.
72. Our Whiskey Lullaby
Katherine Bartlett, a self-professed bird lover, lives in the suburbs with her
husband of 11 years. She is the mother of a beautiful 10 year old daughter,
Mary, whom she home-schools daily. In Katherine's spare time, she not only
tends to her many animals but she also enjoys wearing vintage fashions.
Katherine suffers from various chronic illnesses such as Von Willebrand's
Disease, a Heart Murmur, Asperger's Syndrome, Ulcerative Colitis & Meniere's Disease. She will often reference them in various blog posts to bring about awareness.
73. Life Of An Auntie And Mum
I'm Kim. I'm an Auntie to Jack (March 2008), Harrison (June 2011), Alexander
(October 2012), Benjamin (November 2014), Teri-Rae (October 2016) and soon to
be Elizabeth (September 2019) Plus a first time mummy to Freddie born July
2017. I love every minute of being an Auntie & Mummy.
74. Pretty Big Butterflies
I'm Hollie, I'm a blogger & social media consultant. From plus size fashion to
family and food, prettybigbutterflies.com encompasses my lifestyle. It was set
up as my creative outlet in 2013, and has taken me on an unexpected journey
ever since.
75. Keep Up With The Jones Family
I'm Sara-Jayne, and creative product photography is my passion. As a content
creator for over 9 years, I've spent quite some time playing with food and
photographing products for brands and companies. I love creating images
that showcase products at their best, and throughout the years I've been
reviewing products for companies, I've consistently delivered beautiful images
which brands can be proud to use on their social media channels.
76. Fashion Mommy's Blog
I used to be a deputy head teacher but escaped the world of education to be a
full time mommy to my little boy, now 19months. My real passions have
always been fashion and style, I live and breath fashion – from Vogue
magazine to sex and the city, from the devil wears prada to handbag.com.
Shopping is my hobby, although with a young boy in tow I find internet
shopping is now a godsend.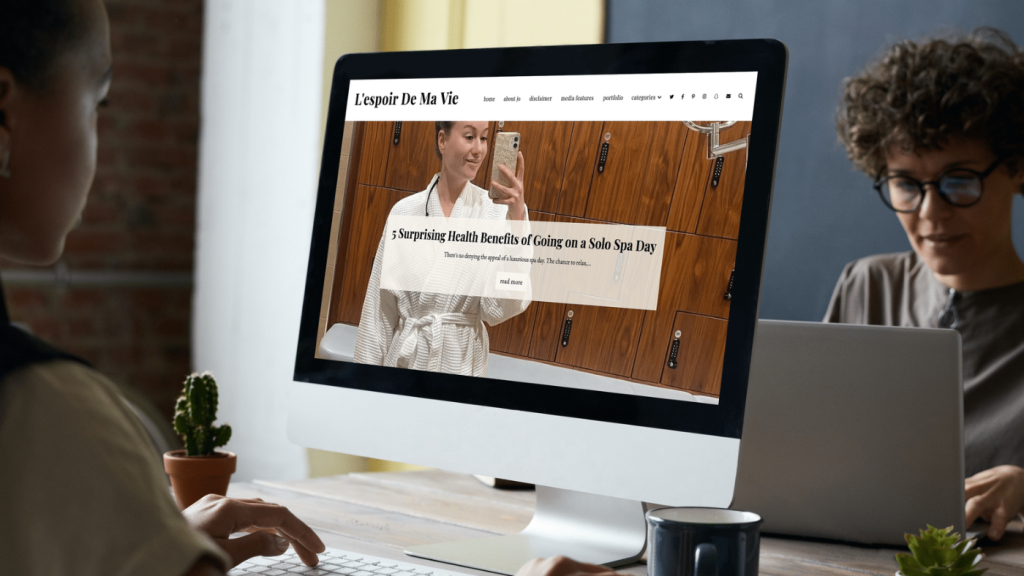 77. L'espoir de ma vie
L'espoir de ma vie is a blog written by a duo national (French and English)
freelance journalist and blogger named Jo. This blog gives you a glimpse of
her lifestyle and passion for fashion and styling.
78. Where Roots And Wings Entwine
These are the thoughts and experiences of our family. My name is Elizabeth, I
am in my early 30's and have a partner Lee who is in his early 40's. We live in
Pembrokeshire Wales. I have lived in Wales all my life and am proud to be
Welsh. Lee, a proud Yorkshireman moved here to live with me from Leeds.
79. Lisa's Notebook
I'm Lisa, a freelance Content Creator, Blog Writer, and Blogger from Bath,
helping brands and businesses connect with their ideal clients by creating
engaging content that works. And I'm a first (and last!) time mum to an 11
year old daughter, wife to a lovely husband, and a concierge to three cats. You
can also find me on LinkedIn or check out my freelance writing services
website if you're looking for any extra help with content creation or blog
writing too.
80. Life By Olivia
Creative new recipes with quality products on a budget are my passion. I like
recipes that are family friendly and even adults only (party time!) I am a foodie
so don't be afraid to bring it!
81. Only Elisa Knows
Only Elisa Knows is a personal tale of my own experience as a friend, woman,
a wife and mother to my only son. It is a haven of my thoughts, ideas and
anything in between.
82. English Rose from Manchester
Manchester-based lifestyle blogger, rediscovering my city and writing about all lifestyle topics that interest me, including food, travel, crafting, calligraphy and books.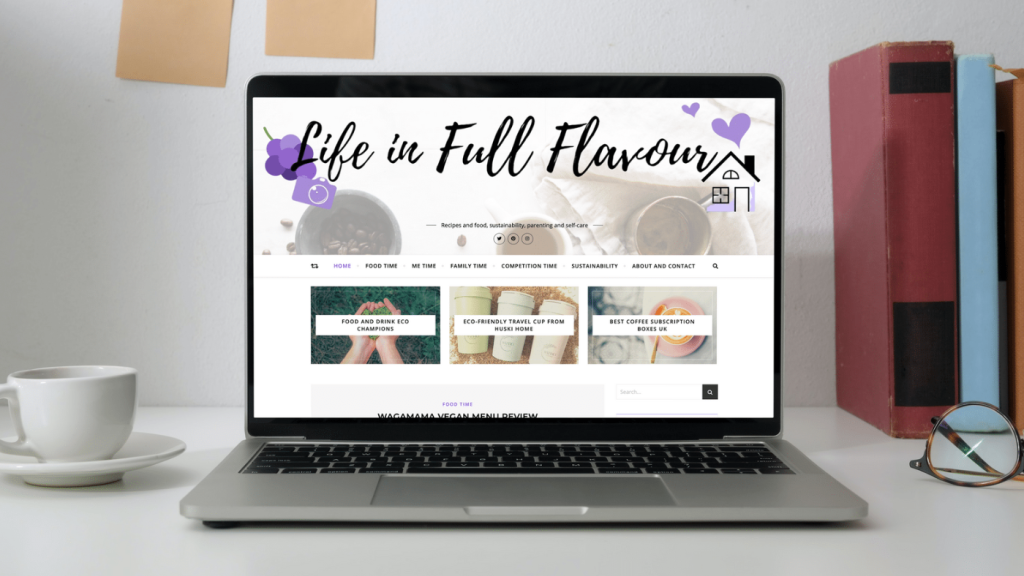 83. Life In Full Flavour
I'm Sarah; a blogger, toddler mama, food fan, coffee addict, PR gal. This is my little piece of the world wide web, where I'm sharing my thoughts on three elements of life – food, family and me time (you can't underestimate a bit of time for yourself!). As well as recipes I'll be blogging about my favourite tastes, ingredients and places to go, both for me and the family.
84. Melissa Jayne
I'm a beauty blogger and influencer. I run a successful blog beauty and lifestyle- home decor, finance anything really.
85. A Mum Reviews
My blog is A Mum Reviews and it's been there since 2014. I'm a mum of 3 girls in my early 30s and I cover all kinds of topics on my blog: pregnancy, babies, children, parenting, beauty, pampering, books, food, travel and just family life in general.
86. Sticky Mud and Belly Laughs
Hi my name is Jayne, I am a wife and mum to two boys. I have been blogging for almost 7 years now and also run a copywriting business. We live in rural Staffordshire on a beautiful canal lock.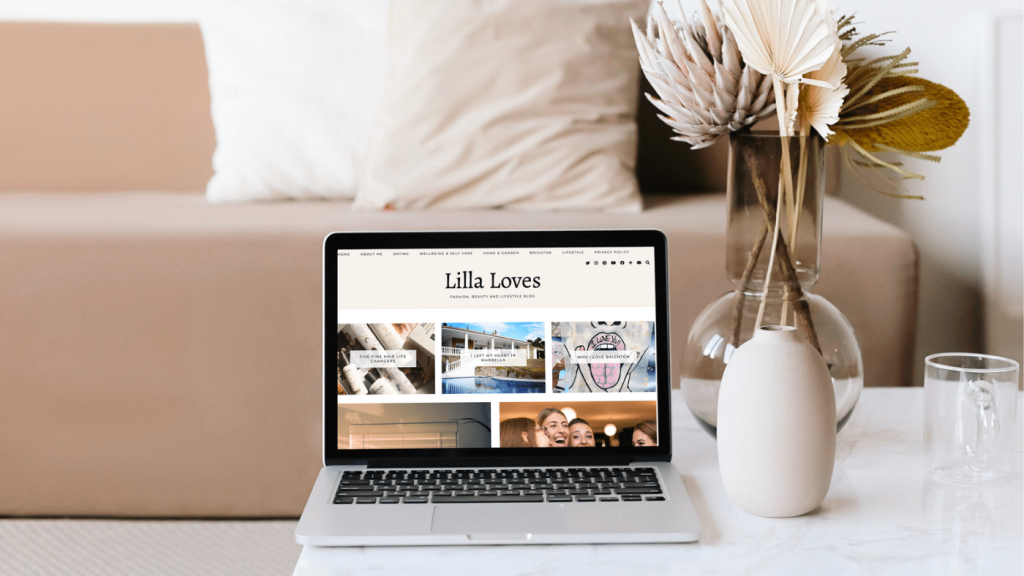 87. Lilla Loves
I am a freelance social media and influencer outreach consultant, with a background in content marketing and strategy. I started LillaLoves.com as a hobby back in 2009.
88. Accidental Hipster Mum
I write for two blogs, a parent lifestyle blog and another parent blog with an emphasis on making money and working from home. I\'m also a freelance writer and regularly contribute to my local newspaper.
89. Side Street Style
I am a full time freelance blogger and content creator. My blog is long established (10yrs) and I have worked with a variety of brands and companies over the years. I cover mainly lifestyle, family travel and modern parenting. I also have a degree in Photography so creating visually engaging content is what I enjoy.
90. Not-So-Modern-Girl
I am twenty-something blogger from the UK. Every week I publish high-quality content about lifestyle topics, as well as books and films. I have a solid number of loyal followers on my blog and via Twitter.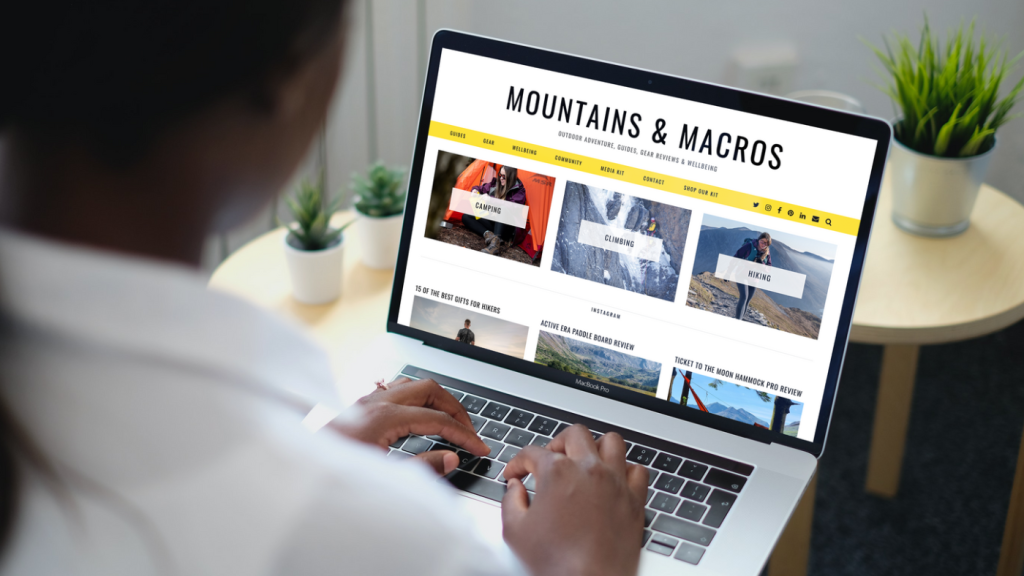 91. Mountains & Macros
Mountains & Macros covers outdoors, hiking, fitness, nutrition, camping, mountaineering, lifestyle and health.
92. The Daily Struggle
Online Magazine run by a group of real women, dealing with life's daily struggles! TDS is home to a highly engaged, organic community of 34k monthly users. Our scale and engagement are testament to the value TDS provides to women who come here to share, learn and grow together as a community.
93. Powder Rooms
Manchester Blogger Emma Campbell is the Founder & Editor of Powder Rooms – a UK based lifestyle, beauty and fashion blog. Powder Rooms is formerly the long-running blog whatemmadid.com, in which content creator Emma Campbell created back in January 2010. After celebrating 10 years online, the site has now re-launched to become Powder Rooms.
Powder Rooms is an expansion of What Emma Did, growing to become a household name across UK online media and the blogging industry. The site will be focusing on providing women around the world with a daily dose of inspiration and guidance. Here, you will find detailed in-depth features, product reviews, career profiles, relatable first-hand accounts and how-to guides. Powder Rooms is an online space dedicated to being a lifestyle resource, inspiring women towards leading a well-rounded, financially sound, and healthy life.
94. Not A Frumpy Mum
Mum to two boys, full time teacher, online shopping lover and home and interiors geek.
95. Han Plans
Hi, I'm Hannah. I'm a blogger based in Bedford. I write about a variety of topics including knitting and crochet, music, adventures and planning/organisation.
96. Jupiter's Life
My partner and myself run a blog about our life, adventures we have, recipes, and basically anything else that catches our eye!
97. Peggy May
Hi my name is Diane and I live in the beautiful countryside of Norfolk. I have been self employed since 2010 and I love working with brands and helping them promote themselves. My blog is about lifestyle and crafting as crafting is where my journey began.
98. The Kelly Diane Report
Hello my name is Kelly & I blog about all things to do with aviation, beauty, fashion, lifestyle & pets. I enjoy reviewing products and services, with upfront, honest reviews.
99. Madmumof7
I was an award-winning print journalist who turned to blogging when my youngest started school seven years ago. Now I'm a busy blogging mum of 7 who loves cooking, eating out, travel, tech and days out with or without the family. With my background I am proud to be accurate and great with deadlines. I also write about health, autism and more for other websites.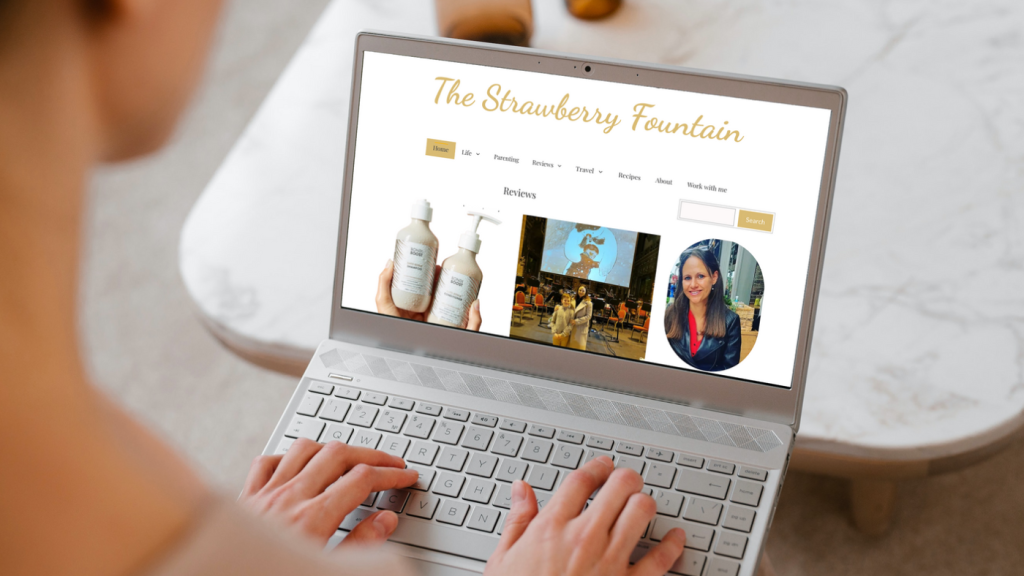 100. The Strawberry Fountain
I write a parenting blog about life with my husband and two boys. I create content that I think will be helpful to families about a number of topics as well as reviewing days out, accommodation and attractions, sharing our thoughts and highlighting any issues.
101. Claire Mac
I'm an almost thirty, parenting and lifestyle blogger winging my way through the first year of motherhood. With my honest portrayal of motherhood I'm here to support other new parents from all walks of life in saying "we're all in this together" and make light of the tough situations that come with parenthood.
102. Shell Louise
I'm a 40-something mum of 3 from Lincoln UK. I blog about our family, books, recipes and crafts among other things.
103. Mummy Barrow
50 something with 20 something kids. That's three kids in their 20s, not more kids than she can count. Blogging about the everyday and trying to keep it real online whilst wanting to earn money so she can be around family and friends. It's all about the balance. And the tea.
104. Seen in the City
My name is Natasha and I am the editor in Chief of Seen in the City. I have always loved to express myself creatively, most particularly through my writing, and after working for a number of other companies including Vogue and My Chic City I decided to head out on my own and Seen in the City was born!
105. Lisa's Notebook
I'm Lisa, a Content Creator, Blogger and Copywriter from Bath. I'm also a mum of one, cat concierge, gardener, beauty, gin & tea lover, and Plantagenet enthusiast!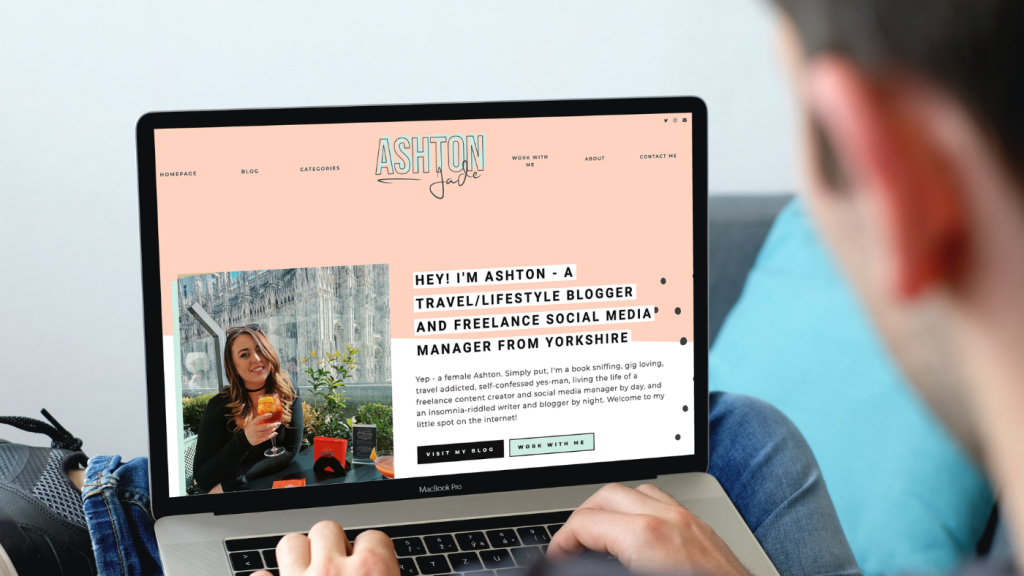 106. Ashton Jade
With an author that believes life is all about the experience, Ashton Jade is a self-titled blog all about just that – experience – whether it's travel, concerts, culture, food, dating or even just day-to-day life. Ashton Jade was founded in December 2014, originally under a different name and, after undergoing a revamp and rebrand, has received a continuing increase in followers and readers, as well as being shortlisted for Best Instagram Feed in 2017 and winning One to Watch in 2018 at the Northern Blog Awards. As for Ashton? Well she's a book sniffing, gig loving, travel addicted Potterhead living the life of a Digital Marketer by day and an insomnia-riddled blogger by night. And yes, she's a female Ashton!
107. Playdays and Runways
Owner of Parenting, Travel and Lifestyle Blog – Playdays and Runways. Based in The North West, UK. Mum to two boys.
108. Glow Steady
25 year old healthy lifestyle blogger and vegan recipe developer. Lover of all things skincare and a keen runner.
109. OddHogg
I am Kim. I have Type 1 Diabetes and live in Aberdeen with my husband and 2 sons. OddHogg is where I document my life with T1D at home and as we travel around the world.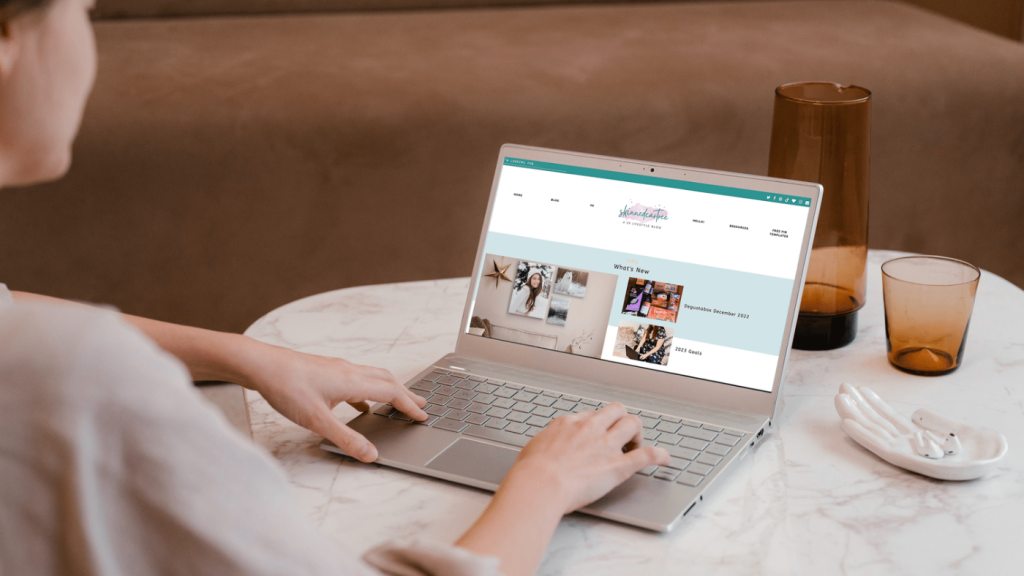 110. Skinned Cartree
My name is Corinne. I am 30-something years old and I live in York, North Yorkshire, England – I've been blogging here since 2012. Blogging is my full-time job and I have a few different websites.
111. Laureny Loves…
U.K lifestyle blogger that covers a range of topics from money saving, blogging advice and home/interiors. Proud Hufflepuff, Disney girl and crazy cat lady!
112. Ever in May
30 something Londoner living in Kent, jewellery maker, cat whisperer, Tudor fan girl.
113. The Newby Tribe
I am a 40 something stay at home mum of 2, after having been a teacher and a Headteacher for over 10 years. I blog about parents of primary aged children who are looking to rediscover themselves now the kids are in school, with a good peppering of lifestyle and parenting ideas as well.
114. Life can be Toff
Lifestyle blogger living in Cotswolds countryside covering Days out, travel, food, country style and interiors and wellbeing.
115. Chelseamamma
Mother of 6, Nana-to-be and lover of adventure and travelling, home and abroad
116. Devon Mama
A content marketer with 10+ years of experience at marketing products and creating natural, engaging content. Since setting up a family lifestyle blog in 2015, Hayley has worked with a number of market leading brands on advertorial and editorial style content. With a strong working knowledge of SEO backed up with an engaged community of followers and subscribers, Hayley is able to create content that continues to highlight the best of your brand long after the collaboration has finished.
117. Tanya Louise Lifestyle Blog
Mature lifestyle blogger with a fresh perspective on topics that range from every day life and the finer things in life to well-being and the tougher moments.
118. Our Transitional Life
I am a writer living in Cardiff, South Wales, with my family. I am currently writing my first novel and I blog about family lifestyle, food, product reviews and more!
119. Lojo Vs The World
I'm Lojo, Laura or Mother Ruin depending on how you know me. I'm a 30-something, mum of one, from Liverpool living in London. I write about the things that interest me which usually involves food, travel, having fun and gin!
120. Rockandrollpussycat
North East Mother of two who likes trips to the seaside and red lipstick.
121. Be Your Own Example
My blog covers travel, days out, cooking and eating out, parenting, entertainment, books, fitness, fashion and beauty and much more.
122. Life Loving
Writer and Editor at inspirational lifestyle blog, Life Loving. My blog covers travel, days out, cooking and eating out, parenting, entertainment, books, fitness, fashion and beauty and much more.
123. Mummy and me x2
I'm a busy mummy of two from Bristol I love to blog about my hobbies (comping, writing reviews, trying new products), mental health awareness, children and money-saving lifestyle. I love to collab and create content in my spare time and always up for the challenge.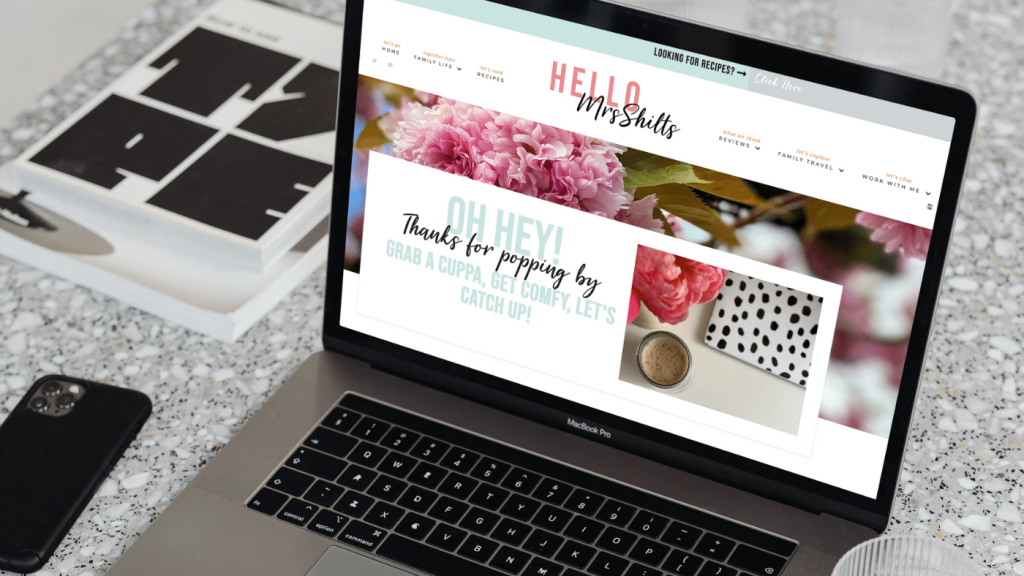 124. Hello MrsShilts
Emma is a Family Lifestyle Blogger from the UK. She shares the life of her family with two young boys aged 5 years and 10 months. She blogs all about family life, days out, product reviews and tips for making busy family life run a little smoother.
125. Dungarees & Donuts
Tattooed and blue-haired lifestyle, food and craft blogger.
126. Stay Positive
I'm Maria.
Stay Positive is a lifestyle blog that covers health & well being, travel, food and more. Now I'm over 40, I am looking at focusing more on my health and well-being and ways to focus and stay positive with a "can-do" mindset.
127. Suburban Mum
I'm a mum to two boys – E who's 7 and M who's 5. My blog is about my family, the ups and downs of being a working mum and everything in between.
128. Tahnee's blog
I am a mum, wife and blogger from the UK. I love my family, beauty, Fashion and lifestyle.
129. Simply Emma
I'm Emma from Scotland. I'm an accessible travel, disability and lifestyle blogger, sharing my life experiences from a wheelchair users perspective.
130. Becca Farrelly
I live in Nottingham with my 2 daughter and partner and I write a parenting and lifestyle review blog.
131. Alice in Sheffield
I'm the Alice behind the blog 'Alice In Sheffield'. I'm a 26 year old home owning millenial with my other half Connor and fluffy cat Tilly. I blog about Sheffield and lifestyle topics covering how to be successful at this adulting lark.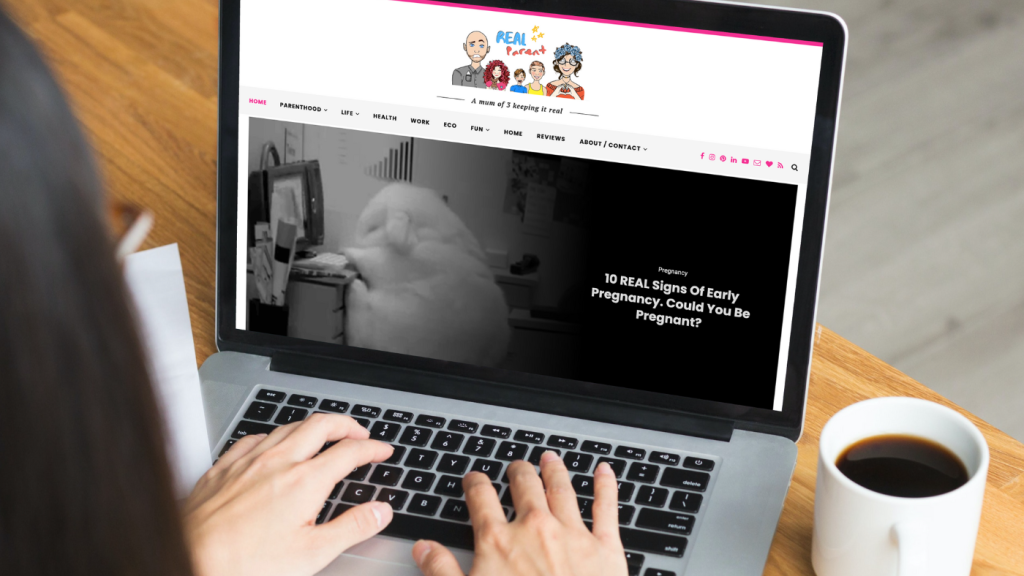 132. Real Parent
I'm a Blogger in the UK who helps parents to feel more normal by sharing the reality of parenting. You'll find real, authentic talk about my post natal mental health, my children's allergies, pregnancy, breastfeeding and lots more. My posts will make you cry, laugh, and feel like you're not alone.
133. InvisiblyMe
Tea drinker, over-stresser, freelance writer & blogger with chronic illness, chronic pain & a Gucci stoma bag.
134. Mummy Matters
Mummy Matters is a magazine-style blog focusing on family life (the good and the bad), days out, crafts, travel, style, food, health and beauty. If it's a part of our lives, it's in the blog.
135. Let them be small
I'm Sarah, mum to three children (Oct 2012, Feb 2014 & June 2016). We are a home educating family based in Greater Manchester. Here I share about our Home Ed journey, days out, books and activities and well as my quest to stay sane by running and hitting the gym!
136. ET Speaks From Home
My name is Eileen, mother of two children aged 12 and 11 with visual impairment. We've been online since 2012 and continue to grow. I love to cook, craft, DIY, write about Chinese Culture and YouTube reviews.
137. Spilling life tea
Hi there, I'm Laura , I blog about beauty, fashion, travel, fitness and my life. I would love to work with you. I am passionate about blogging and I love to have a great working relationship with brands and PR's . I think we would be a great fit for each other. I have been very lucky and worked with some amazing brands and I'm so proud of my blog following.
138. Chilling with Lucas
I write a family lifestyle blog. I live in Lancashire with my partner and our son, born Feb 2015. I regularly collaborate with brands on sponsored posts, reviews and giveaways.
139. Adventures of a Yorkshire Mum
A 30 something mum of 3 boys from West Yorkshire. Loves to bake, read chic lit. Is a huge fan of F1, romcoms and Greys Anatomy.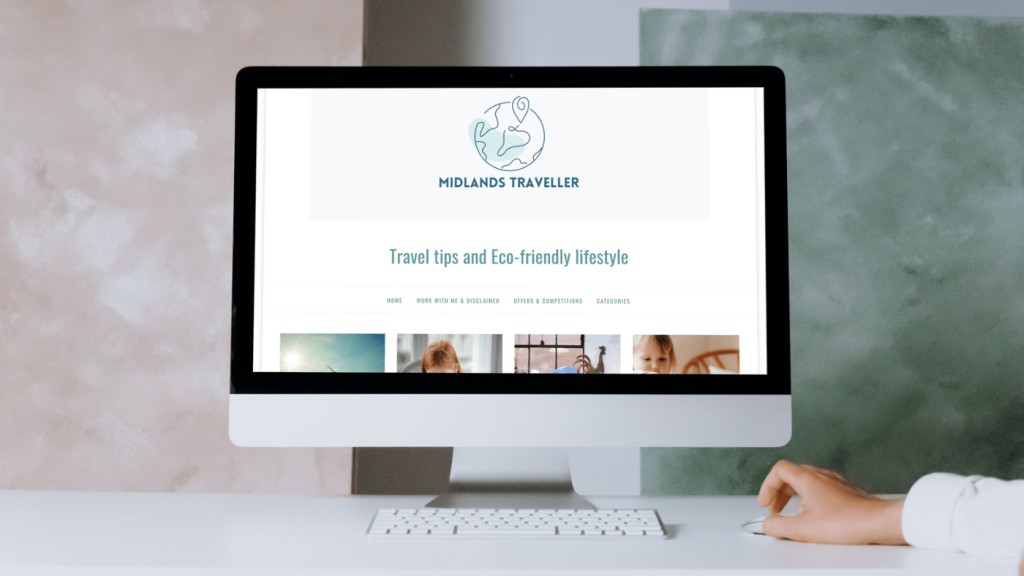 140. Midlands Traveller
I am a Brazilian journalist living in the UK for nearly 10 years. I am also the founder of Midlands Traveller – a blog about business opportunities, travel industry and wellness.
141. Even Angels Fall
Emma-Louise lives in Bournemouth, Dorset with her husband and three young children. As well as running her own blog, Emma also runs the Bournemouth Bloggers network and works part time doing business administration for a local charity.
142. Digital Dreamer
I'm a freelance copywriter and blogger from Devon, UK. I've been blogging online for 15 or so years and run a handful of blogs focused on providing high quality content to readers.
143. Nicola Says
I'm a freelance copywriter and blogger from Devon, UK. I've been blogging online for 15 or so years and run a handful of blogs focused on providing high quality content to readers.
144. The Penny Pincher UK
I am an avid promoter of being frugal. After a rough few years, I am now trying to help out other people who may be in a financially bad place, by giving them information about how I managed to make a few extra pounds by using particular website, apps and techniques to keep my head above water.
145. Socially Rach
A family lifestyle blogger from Cornwall. I cover many topics on my blog, from parenting, books, food and money-saving, to interior design, health, fashion and travel.
146. The Willow Tree
Hi, I'm Michelle and I'm a Mama to three children. I started blogging in January 2018 and have loved every minute so far, sharing my experiences as a Mum as well as the adventures of our family on my blog and on my social media.
147. Dragons and Fairy Dust
Dragons and Fairy Dust is a UK food, travel and adventure blog sharing delicious recipes and places to visit and eat out in the North East England.
148. Mum's the Boss
I've been blogging since 2009 and cover parenting, work from home, business tips, lifestyle and all things relevant to stay at home mums.
149. Mrs Magovern
I'm Caroline! Writer, creator and lover of the great outdoors. A mum of four who loves reading, the occasional wine and taking too many photos of the kids whilst exploring Gloucestershire.
150. Boots Shoes And Fashion
Been blogging & publishing a new blog post weekly about footwear, fashion, books, beauty & other lifestyle issues since July 2012! I mostly interview brands/craftspeople/designers/musicians but also include reviews and other odd ramblings. I am a mum of 5 – 4 boys & a girl – the younger ones are now teenagers. I also incorporate travel/food & drink posts too. Based in UK, blog readership worldwide & include local & global brands.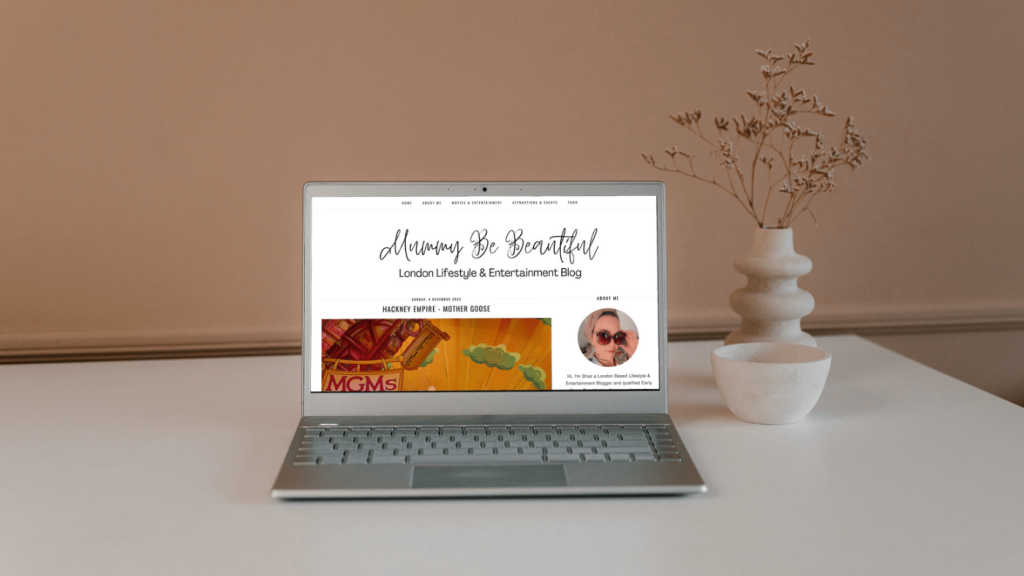 151. Mummy Be Beautiful
London lifestyle and entertainment blogger. Support children and families by day, I'm married with two teenage boys and love to have adventures.
152. Katie Floss
Hiya I'm a 27 year old Welsh Mummy from Swansea. I love to write about everything Beauty, Fashion and Lifestyle related. I also write a little about parenting, family life and mental health.
153. Rachael's Thoughts
I'm a born and bred proud Geordie I cover all sorts on my blog from food and product reviews to tips and day trips.
154. Scrapbook Blog
A Lifestyle & Parenting blogger on the UK South Coast. Two kids, a love of the outdoors, interiors, food and travel. I share reviews on products and experiences as well as keeping a 'scrapbook of our lives.'
155. Life lessons With Vicky
I am a 46 year old single mum to Tilly who is 8 and I have three older children in their 20s. I write about a variety of subjects from mental health to parenting.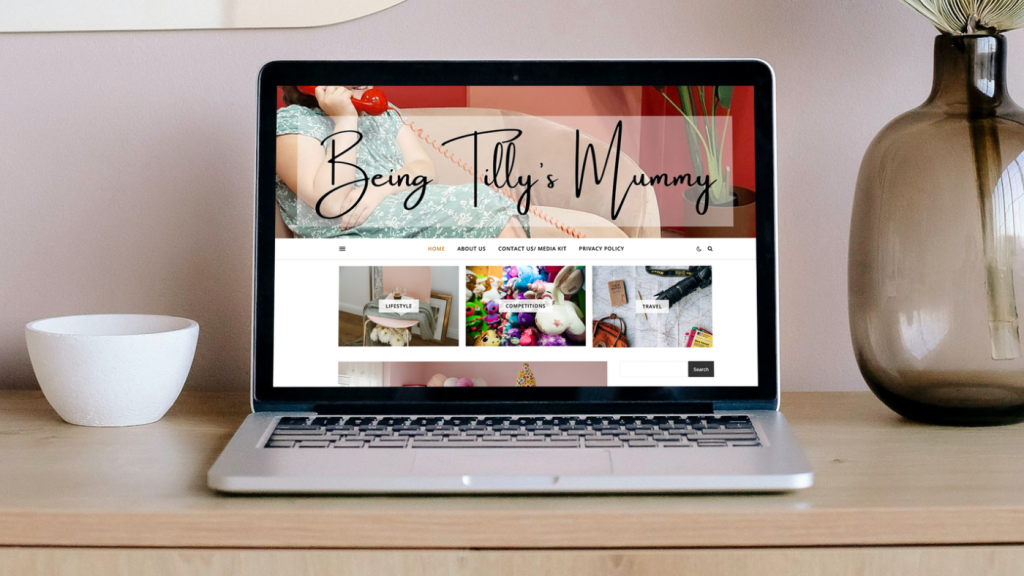 156. Being Tilly's mummy
I started my first blog in March 2013 when I realised that my daughters birthday was approaching. It was the first birthday I actually looked forward to since I had suffered from Post Natal Psychosis. As I was well on the road to recovery I wanted to share my achievements and my life as Being Tillys Mummy with the world. 8 years later, here I am with amazing growth and I love that people read my ramblings.
157. Not Dressed As Lamb
UK Blog Awards 2017 & 2018 Individual Fashion & Beauty Winner. British 40+ style blogger opposing the term 'age-appropriate' and encouraging women to be fabulous at any age.
158. Tea Is For Tina
Leeds based blogger and digital marketer. I run a lifestyle and wellbeing blog, all about making life better no matter the circumstances. This includes places to go, travel, great products, financial advice, home and decor, and more.
159. Cracked Nails and Split Ends
I am a wife and a mum to 3 gorgeous boys and 1 beautiful little girl. I love to write about family life, our adventures (good and bad), days out, interiors and cooking.
160. SunshineSarahxo
Hi I'm Sarah, a blogger from North Yorkshire in the UK. I have been blogging now for 8 years and I absolutely love it. I write about a wide variety of subjects but mainly focus on mental health, mid size fashion, my life as a vegan and the realities of being a blogger!
Supercharge your blogger outreach strategy with this list of UK lifestyle blogs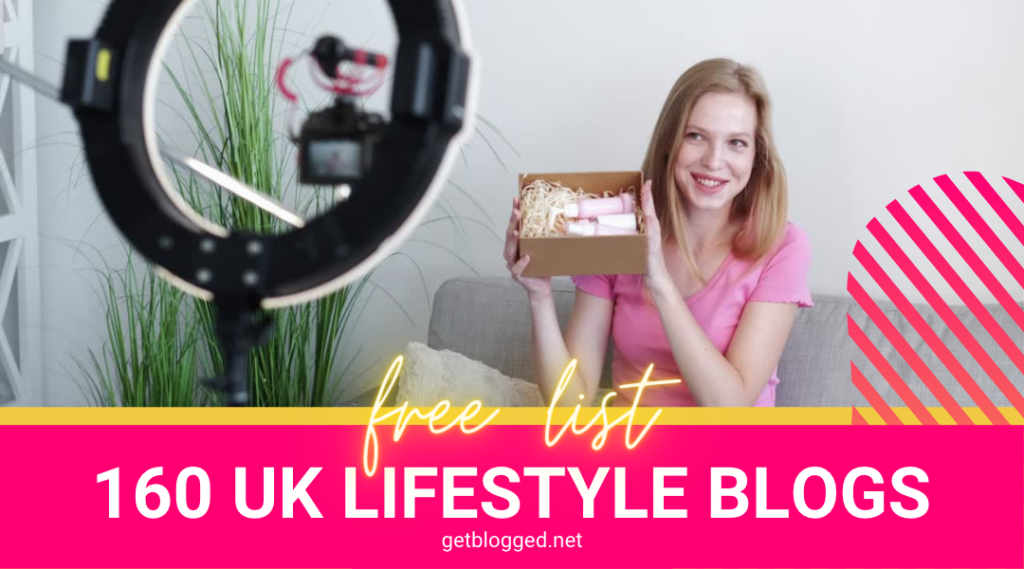 UK lifestyle blogs are a great way to get your brand the exposure it deserves. Not only do these carefully curated bloggers provide inspiration and ideas but their knowledge and expertise can offer businesses a significant marketing advantage that cannot be overlooked.
Don't be scared to experiment with different types of content as this could end up being your key to success! It's all about exploring the possibilities and finding what works best for your brand. Start off by checking out the 160 top UK lifestyle blogs we've provided in this post, and soon enough you'll have plenty of bloggers sharing word of your brand amongst their engaged audiences.
Pin this for later