There is no doubt that competitions are a great way to engage with customers and promote your brand. But did you know that you can also run competitions with bloggers? By working with influencers in your industry, you can reach a larger audience and create more engaging competitions. In this blog post, we will explore the benefits of running competitions with bloggers, as well as some useful tips on how to get started. So read on to learn more!
The benefits of running a competition with bloggers
By running a contest or giveaway, brands can increase awareness of their products or services while also generating buzz and excitement around their company. Additionally, competitions can help brands to build relationships with influencers and thought leaders in their industry.
Ultimately, running a competition is an effective way to reach new audiences, generate leads, and boost sales.
Why partner with bloggers to help grow your business?
In today's social media-driven world, competition is fierce for attention among brands. Traditional advertising tactics are no longer as effective as they once were, and companies are constantly searching for new ways to reach their target audiences. One innovative approach that has been gaining popularity is partnering with bloggers and influencers.
In recent years, an increasing number of brands have turned to blogger competitions as a way to generate buzz and build interest around their products. When done correctly, these campaigns can be extremely successful, reaching a wide audience and driving significant traffic to a company's website or social media accounts.
And because influencer marketing is still relatively new, it can be more cost-effective than other forms of marketing, making it an excellent return on investment. As competition continues to increase, companies that are able to effectively reach their target audiences will be the ones that thrive.
Types of competitions that brands can run with bloggers
There are a few different types of competitions that brands can run with bloggers. The three main types are giveaways, contests and prize draws. All three of these options can be effective in building engagement and partnering with bloggers so let's explore…
1. Blogger giveaways
Firstly, giveaways are a popular marketing tactic that can help brands to reach new audiences and generate results. A brand giveaway is a contest or sweepstakes that is sponsored by a company. The company provides a prize, and entrants can enter the giveaway by following the brand on social media, subscribing to their newsletter, or taking other actions.
A blogger giveaway is similar, but it is hosted by an influencer rather than a brand. These giveaways usually require entrants to complete tasks like leaving a comment on the blog post or following the influencer on social media. Giveaways can be an effective way to boost ROI, as they provide an incentive for people to take action. They can also help to increase reach, as entrants are typically required to share the giveaway with their followers. As a result, giveaways can be a valuable tool for both brands and bloggers.
2. Blogger contests
The second is a contest, where the blogger(s) create some kind of challenge for their readers and the brand provides a prize for the winner. Contests can be a great way to engage with your audience and promote your brand. However, before you launch a contest, it's important to understand the results you're looking for and the prize you're offering.
Contests can be a great way to increase ROI for your business. By offering a prize that is relevant to your products or services, you can attract new customers and grow your brand. Contests can also be a great way to generate leads and build customer loyalty. By providing an incentive for customers to participate, you can encourage them to return to your site or blog in the future. Contests can also be used to promote new products or services. By giving away a product or service, you can generate interest and build buzz around your brand.
Contests can be an effective way to reach your target audience and achieve your marketing goals and with careful planning and execution, contests can help you reach new heights with your online presence.
3. Blogger prize draws
A prize draw is a great way to promote your brand and generate interest in your products or services. By offering a prize, you can attract the attention of potential customers and encourage them to learn more about your company.
Additionally, prize draws can be an effective way to build relationships with bloggers and other online influencers. If you partner with a popular blogger to promote your prize draw, you can reach a larger audience and increase your chances of success. If managed properly, prize draws can be an excellent way to grow your brand and deliver ROI.
How to structure a blogger competition for the best results
Any good competition should be structured in a way that benefits both the participants and the host. A blogger competition is no different. In order to maximise your chances of success, there are a few key elements that you should keep in mind when planning your competition.
1. Set clear and achievable objectives
Setting clear and achievable objectives will help to ensure that your competition stays on track and that everyone involved knows what they are working towards.
2. Consider the rules carefully
The more clearly defined the rules are, the less likely it is that there will be any disputes later on.
3. The competition should be easy to enter
No one wants to waste their time filling out forms or jumping through hoops just for a chance to win.
4. Offer a great prize
The prize must be something that would appeal to the target audience. It doesn't have to be of high value, so it could be a gift card, a product sample, or even just a freebie that has the brand's logo on it – if the brand is that popular!
5. Remember to promote your competition effectively
The more people are aware of it, the more likely you are to get high-quality entries. It's always a good idea to partner with more than one blogger to help promote the contest. This will give it more reach and increase the chances of people taking notice.
By keeping these things in mind, brands can commission successful blogger competitions that will help them achieve their marketing goals.
Guidelines for choosing the right bloggers to participate in your competition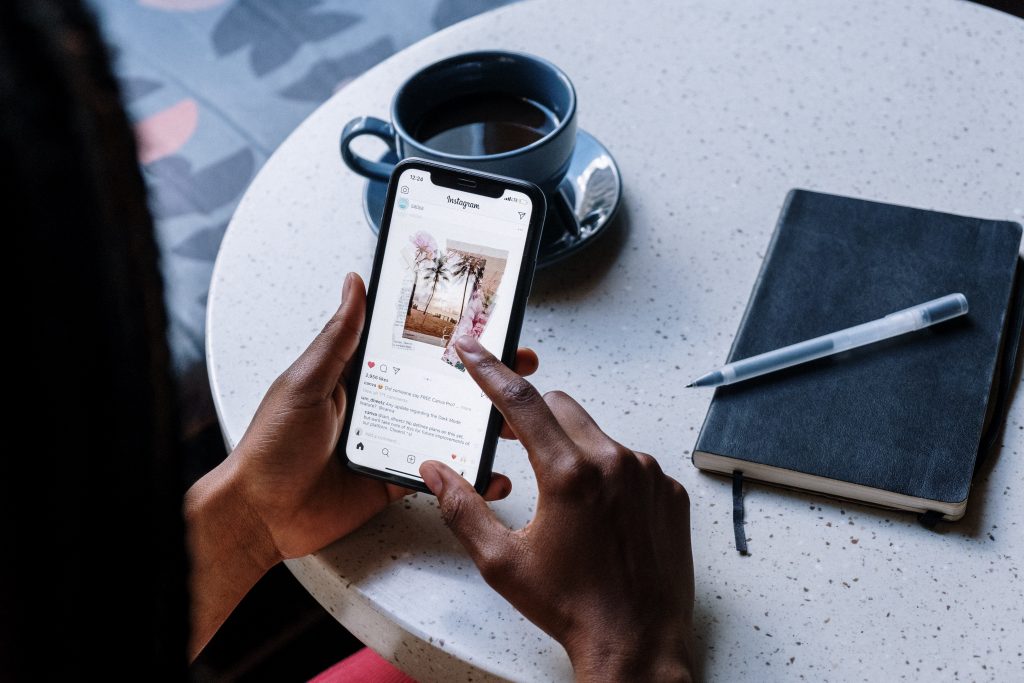 If you're thinking of commissioning a blogger competition, there are a few things to keep in mind when choosing participants.
1. Make sure there is content relevancy
First, consider the topic of your competition and the type of content you're looking for. Make sure the bloggers you select writes about topics that are relevant to your brand and that their style meshes well with your overall brand values.
2. Be sure of the blogger's reach
It's also important to consider their reach when selecting bloggers. Look for bloggers with an engaged following who are active on social media and who have a history of producing high-quality content.
3. Consider their tone of voice
Finally, be sure to read through each blogger's previous work to get a sense of their writing style and to make sure they're a good fit for your brand's tone and voice.
By following these simple guidelines, you can ensure that you choose the right bloggers for your next competition.
Stuck for competition inspo? Check these examples out…
Some of the most successful blogger competitions have been run by Coca-Cola, L'Oreal, and Beats by Dre. In each case, the companies leveraged the reach and influence of popular bloggers to reach a large number of consumers. Let's see what made their competition campaigns a success…
The Coca-Cola food blogger contest which generated a positive ROI
Coca-Cola, for example, ran a competition in which food bloggers were tasked with creating original recipes using Coke as an ingredient. The results were impressive: not only did the competition generate a great deal of buzz and excitement, but it also had a positive impact on sales.
L'Oreal challenged bloggers to transform their hair with their new line of hair care products – a success on multiple fronts
L'Oreal enlisted bloggers to test out its new line of hair products and share their results with their followers. L'Oreal's decision to enlist bloggers to test out its new line of hair products was a smart move that paid off in both reach and ROI.
The results speak for themselves: L'Oreal's challenge generated a ton of excitement and curiosity, driving people to seek out the brand's products and try them for themselves. In terms of reach, the challenge also helped L'Oreal to connect with a wider audience than it would have otherwise. And finally, in terms of ROI, the challenge helped L'Oreal to establish itself as a brand that is willing to take risks and innovate. All in all, L'Oreal's challenge was a success on multiple fronts.
The game-changing Beats by Dre video contest
When Beats by Dre launched its contest asking bloggers to create videos showing how they used the company's headphones in their everyday lives, they had no idea what kind of response they would get. The results far exceeded their expectations, with over 1,000 videos submitted from all over the world.
The prize was also a big factor in the success of the contest, as it motivated bloggers to produce high-quality videos. Not only did the contest generate a great deal of excitement and goodwill among Beats' customers, it also had a significant impact on the company's bottom line.
The contest helped to increase brand awareness and reach, resulting in a significant return on investment. In short, it was a resounding success.
These campaigns were all highly successful in driving interest and traffic to their respective brands.
Ready to launch your competition?
As you can see, running competitions with bloggers can be a great way to not only increase brand awareness but also drive sales. If you're looking for the perfect bloggers to help promote or run your next competition, look no further than Get Blogged. Our team of campaign experts will help you find the right bloggers for your specific needs and make sure your competition is a success. Ready to get started? Join free or log in and submit a competition campaign for free now – we'll do the outreach for you!