So you're looking to grow your business by working with bloggers? You might be surprised at how effective this strategy can actually be! But, did you know there's another tactic that's often overlooked when promoting products and services on blogs that could help take your blogger marketing results to the next level? Read on to learn all about social sharing and how your blogger campaigns can benefit from it…
Here's why you should use social sharing in your blogger marketing strategy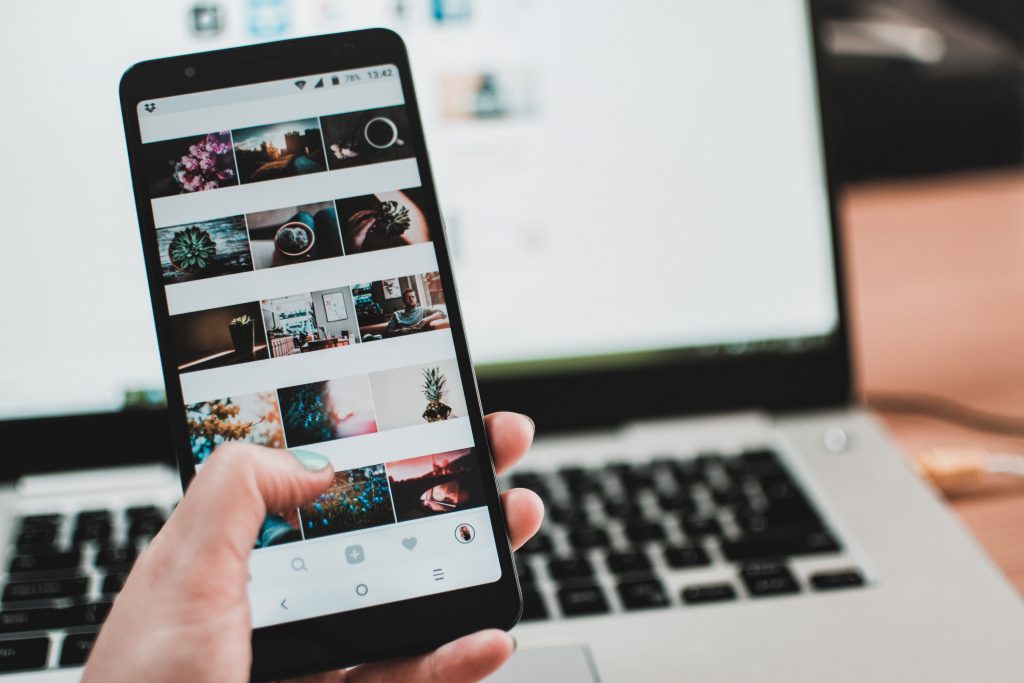 Wondering why you should have bloggers share your sponsored content on their social media pages? Here are three great reasons:
1. Boosts your reach and engagement
When bloggers share your sponsored blog content on social media, they're exposing your brand to a whole new audience. And, if the sponsored content is high-quality and relevant to your target audience, there's a good chance your perfect audience will engage with it. This increased reach and engagement can result in more leads and sales for your business.
2. Increases awareness of your brand
In addition to increasing your reach, sharing sponsored blog content also increases awareness of your brand. When people see your brand name attached to quality content, they'll start to associate your brand with being a trusted source of information. This can help build loyalty among current customers and attract new ones.
3. Helps build link equity
Finally, social sharing can also lead to more traffic and higher search engine rankings for the piece of content you sponsored. When blog posts are shared on social media, they create inbound links. These backlinks help rank the content higher for search engines and result in an increase of authority that leads to better rankings overall!
Imagine having hundreds of these well-ranking signposts all over the internet about your brand.
OK, I'm sold on the benefits, but what exactly is social sharing and how does it work?
Social sharing is the act of sharing content from a site onto a social media platform. The most common platforms for social sharing are Facebook, Twitter, Pinterest and LinkedIn.
When a post is shared on social media, it's not just followers who see the content. Their friends and family also get an opportunity to engage with what is shared.
How do I ask bloggers to create content that's shareable?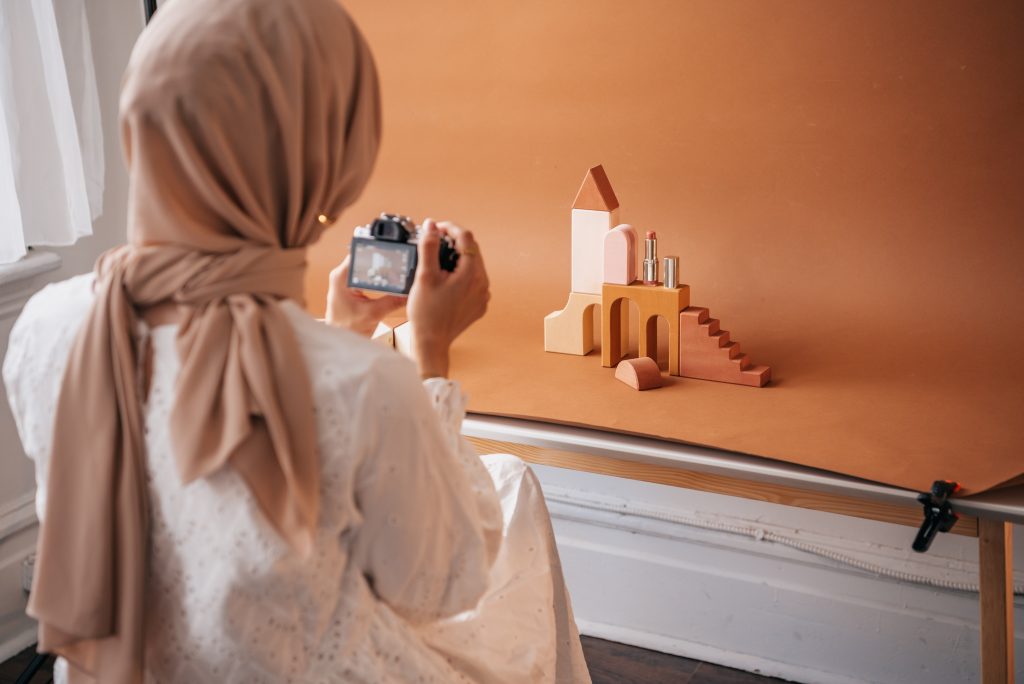 When it comes to briefing blog content, there's one key question you need to ask yourself: is this something the readers of the blog will want to share with their networks? As I've shared above, social media is a powerful tool for driving traffic to the content you sponsored. But in order for people to share the content, it needs to be interesting, informative, useful, funny, or all of those things together! Here are a few tips to help get you started:
Ensure the content is visually appealing
People are visual creatures, and they're more likely to share something if it's accompanied by an eye-catching image. So when you're asking bloggers to create blog posts, be sure they include compelling images that will grab readers' attention.
Work on catchy headlines
A great headline can be the difference between someone clicking on the article and moving on to the next thing in their feed. So ask the blogger to take some time to craft headlines that are short, sharp and attention-grabbing.
Keep it short and sweet
In today's fast-paced world, people don't have the time or patience to read lengthy articles. So make sure you ask bloggers to write blog posts that are concise and to the point, full of useful tips and advice. Ask that the blogger focuses on delivering your message in a succinct way, free of waffle.
Create a hashtag
When briefing bloggers, encourage them to share their content on their social pages along with special hashtags. Then ensure your business pages engage with the content to show creditability and further boost visibility. That can also win you a few new followers!
Working with bloggers to create shareable blog content doesn't have to be complicated – just keep these tips in mind, and the blogger will be on their way to developing content that people will want to share with their networks.
3 case studies of successful blogger marketing campaigns that included social sharing
Businesses of all sizes are turning to bloggers to promote their products and services. But with so many businesses competing for attention online, how can you ensure that your campaign will be successful?
To help give you some ideas for your next campaign, we've compiled three case studies of successful blogger marketing campaigns that included social sharing. Read on to learn from the successes (and failures) of these brands.
Case study: Glossier's #nofilter campaign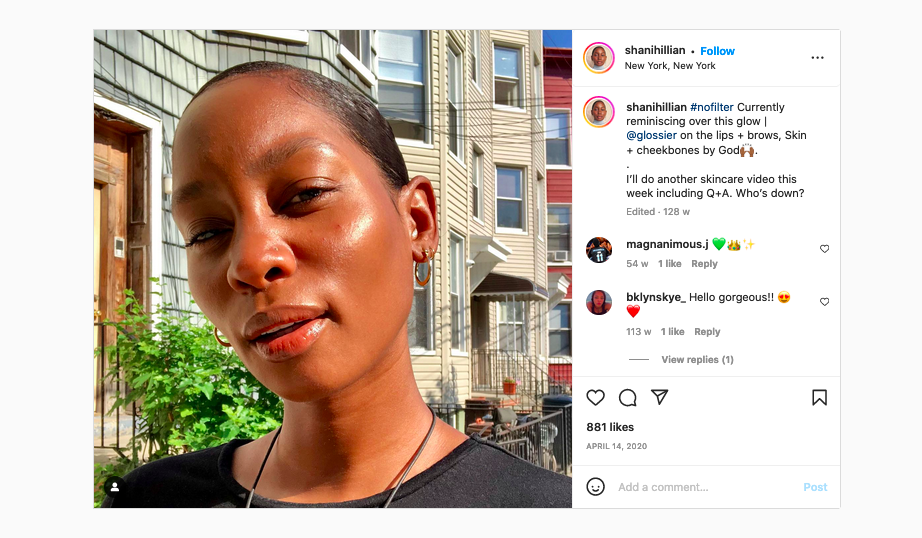 Mammoth beauty brand Glossier once launched a new product called the Perfecting Skin Tint. To promote the launch, the company enlisted the help of 25 popular beauty bloggers and sent them each a bottle of the skin tint along with step-by-step instructions for taking before-and-after photos. The bloggers were also given permission to share their photos on social media using the hashtag #NoFilter.
The results of the campaign were impressive, to say the least. In just one week, the #NoFilter hashtag generated more than 1 million impressions on Instagram, and the Glossier website received more than 500,000 pageviews. In addition, sales of the Perfecting Skin Tint increased by 500% compared to the previous week. To read more about how cult beauty brand Glossier have built their army of advocates over the years, read this.
Case study: Chobani's Flip Your Top 5 recipe contest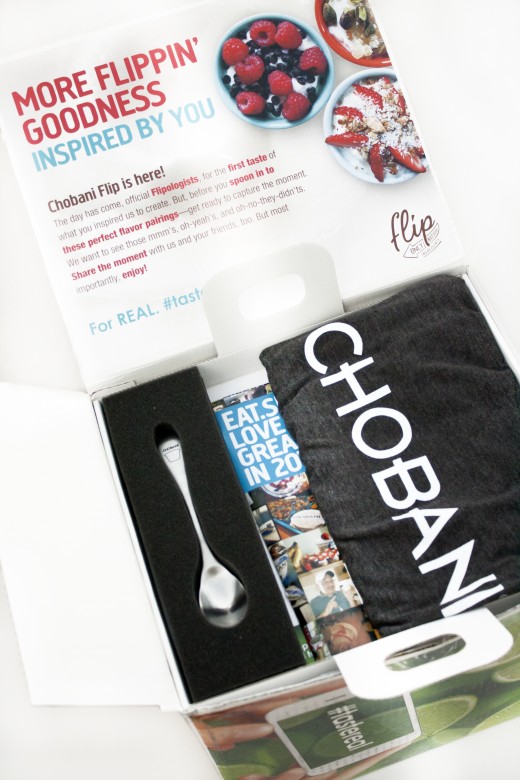 Yoghurt brand Chobani challenged food bloggers to create recipes using its Flip line of yoghurts. To enter, bloggers had to post their recipes on their blog as well as on Chobani's Facebook page using the hashtag #flipyourtop5. Five finalists were chosen by a panel of judges, and those recipes were then made into a cookbook that was given away to contest participants.
This contest was a great way for Chobani to get its products in front of many food bloggers as well as drive traffic to its Facebook page. In addition, the cookbook helped keep the Chobani brand top-of-mind with contest participants long after the contest had ended.
Case study: Nivea's Men Care tweetstakes
Skincare brand Nivea partnered with Men's Fitness magazine to promote its line of men's skincare products. As part of the promotion, Men's Fitness published blog posts featuring tips on skincare and grooming, and each post included a call-to-action for readers to tweet @NIVEAUSA using the hashtag #NIVEAMenCare for a chance to win prizes such as a year's supply of Nivea products or an iPad mini.
Is it time to plan your next campaign?
Social media is a powerful tool that can help increase the reach and ROI of your blogger marketing campaigns. By including social sharing in your campaign strategy, you can tap into the massive potential reach of bloggers and influencers while also building trust and credibility for your brand. The three case studies show just how effective social sharing can be in driving results for your business. So, if you're not already doing it, start incorporating it into your social media strategy today!
Get started in minutes using Get Blogged's useful campaign builder; commission bloggers to create engaging and sharable blog and social content for your brand from just £45.50 per collaboration.
Want results but stuck for ideas?
We can absolutely help you with that! Take advantage of our free campaign planning service – just get in touch with your ideas.