Welcome to this month's Blogger of the Month.
We love our Blogger of the Month feature, it helps us go behind the scene with some amazing bloggers! This month is a good one – you're in for a great read and some really inspiring tips on how to grow your blog in 2022.
This month, we've caught up with the lovely Helen of KiddyCharts. Her site is all about providing information and resources for parents, including reward charts, printables, potty training and general parenting tips.
We love Helen's blog and we're excited to see what you think of this month's Blogger of the Month instalment…
Here's what Sophie had to say when we caught up with her…
Please tell us a bit about your blog…
KiddyCharts is a bit of a dinosaur in the blogging world, as we are over ten years old! The site is, I think, the only social enterprise blog around; we give 51%+ profits to charity, so every time you visit, you are helping our partners. We love how unique this is in the blogging world.
We provide, resources, tips, and activities for kids globally; anything from potty training to colouring. Our readers include teachers, parents, and carers from all over the world. Everyone is using it to find stuff to educate and entertain their kids with, so they get a little bit more time to themselves.
How long have you been blogging?
Forever! – well just over ten years, as I started the site in January 2012 – it was actually focused on providing reward charts, but it has moped into something completely different over the years. It still helps to stay at home though, and look after the kids, though they tend to be helping me now as they are both teens.
What inspired you to start your blog?
My kids inspired me, and they still do – but for different reasons. It's been tough for teenagers in the pandemic, and the power of young people to keep going despite the odds against them has resulted in me wanting to use the site more to help those that need that little bit of extra support. That means we have developed a mindfulness and well-being focus over the last few years on KiddyCharts.
Activities within this part of the site help to give kids a little support in understanding their emotions, and to empower them to express themselves more freely. I am also training to be a counsellor, and have already begun working with kids, and hope to continue to do so over the coming years alongside working on the site.
Who are some of the coolest brands you've worked with?
We love any brands that allow kids to learn and play at the same time. Micro Scooters is one of the best brands we have worked with; we love their creativity and focus on getting kids out and active from a very early age. We also can't get enough of Learning Resources – which have some wonderful toys for helping kids to learn without them even realising they are.
Finally, we worked with Play Monster last year on a huge campaign in schools, creating worksheets for them, and getting their My Living World products into schools. It was a great success, and helped kids understand more about worms and bugs, which has got to be a win-win right? We love working on campaigns that have a creative element within them – it is, after all, what KiddyCharts is all about.
What do you like about Get Blogged?
The customer care on the site is great – they are always happy to help; even dinosaurs like me who don't quite get the tech side of things from the get-go
What are your tips for bloggers who want to make money with their side hustle?
The most important thing is work ethic – you get out what you put in with blogging. Work hard, and you will reap the benefits. It isn't an easy route, despite what some might say about blogging. You have to turn your hand to loads of different skills, from SEO, to marketing, and digital analytics. Don't be afraid to learn new skills to support that side hustle, and you'll soon find that those skills, and the money you spent learning them, come in handy, and allow you to diversify your revenue streams. Don't rely on one revenue channel either – as if that gets hit, you are in trouble.
How do you feel about being chosen as Get Blogged's blogger of the month?
It is a pleasure to be picked and recognised by the team at Get Blogged. We've been working so hard to be part of the blogging community, so it is lovely to be acknowledged. KiddyCharts is a bit of a passion project of mine now, and we love it when people actually use it and tell us about it.
We have even recently released a search engine for all those family content bloggers out there, to help them gain visibility and use it as a tool when creating content. Go check out the family content search engine, and add your blogs too. We've already got 500+ in there and would love to see if grow even more. Adding your blog means you are happy for a single image to be used from some of your articles in round-up content, like this Lego activity sheet post on KiddyCharts.
Alongside this, it also means you'll get lots of people seeing and using your site. We are aiming to share this with parents and teachers too – so you'll get more visitors! If you aren't sure it is for you, then just ask us. We hope it'll be useful for both bloggers needing resources for their own content, and getting their name out there too.
Share your links for everyone to follow you!!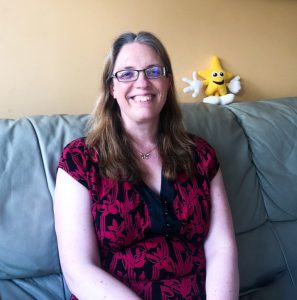 We've got loads of excellent resources and ideas on the site, so if you have kids, come follow us. Or if you are a teacher, why not try some of our resources for your class?
Remember that we are a social business, so every view gives 51% profit to charity. That means you can give, while you browse, so why not share our site with friends, colleagues, and family too?The more the merrier!