Welcome to this month's Blogger of the Month.
We love our Blogger of the Month feature, it helps us go behind the scene with some amazing bloggers! This month is a good one – you're in for a great read and some really inspiring tips on how to grow your blog in 2022.
This month, we've caught up with the lovely Laura of LThornberry. Laura has been blogging for a while now, starting out in 2013 as a beauty blogger then moving to more lifestyle, covering travel, beauty, health and fitness, fashion, relationships and dating, lifestyle, food and drink, and more!
We love Laura's blog and we're excited to see what you think of this month's Blogger of the Month instalment…
Here's what Laura had to say when we caught up with her…

Please tell us a bit about your blog…
When I began blogging a number of years ago, I started out as a predominant beauty and fashion blogger. However, over the years, I have changed up my content and expanded my website, and now, I currently run a more lifestyle-themed blog. On my blog, you'll find a bit of everything.
I use my blog as a platform to discuss everything and anything that I feel will be relatable, informative, and helpful for others. Currently, my lifestyle blog features 10 sub-categories, including, travel, beauty, health and fitness, fashion, relationships and dating, lifestyle, food and drink, business education and finance, blogging tips and home/interiors. As you can see from this list, I feature quite a broad amount of content that I am always looking to grow and expand.
How long have you been blogging?
I began my blog back in 2013. For a number of those years, I used my space on the internet as a way of writing whenever I wanted to – call it more of a hobby.
Since the Covid-19 pandemic began a couple of years ago, I took the time to really increase the amount of time and effort I spent working on my lifestyle blog, and have slowly been able to build an income from this.
Throughout the time spent in lockdown, and on furlough from my regular job, I have had quite a few successful years with my blog, which I am looking forward to continuing throughout 2022.
What inspired you to start your blog?
Throughout school and college, I was always a very creative and artistic person, who also had a passion for writing. Before I started my blog, I followed a number of bloggers who compiled their own content over a variety of subjects, but I was mainly interested in beauty and fashion.
When I began my blog, I wanted to have my own space on the internet where I could talk about, and share different aspects of my life, things I like and discuss different topics.
Who are some of the coolest brands you've worked with?
Over the last couple of years, I've managed to work with a number of incredible brands, and have been incredibly lucky to work on a variety of product reviews, sponsored posts and campaigns. A few notable brands that I really enjoyed working with are as follows…
ALDI – I managed to work with Aldi back in 2018. I created a series of recipe posts for them on my blog, sharing some of my favourite "Winter Warmer" recipes – my favourite being my Spiced Butternut Squash Soup recipe. https://www.lthornberry.co.uk/2018/11/ALDI-winter-warmers-spiced-butternut-squash-soup-recipe.html

B&M Stores—Throughout lockdown, I was involved with B&M Stores, by creating recipes for their website. I was luck enough to be involved a few times, helping to create content for different themes and campaigns throughout the year. If anyone is interested in taking a look at these recipes, I have included them on the features drop-down of my blog—https://www.lthornberry.co.uk/p/features.html
Hotel Chocolat – Working with Hotel Chocolat on an Easter-themed campaign was probably one of my highlights of 2021. I was lucky enough to be involved in creating a luxury chocolate Easter gifting campaign, where I created a blog post sharing a range of products from their Easter range that would be suitable for the whole family. This can be viewed here— https://www.lthornberry.co.uk/2021/03/luxury-hotel-chocolat-easter-eggs.html
What do you like about Get Blogged?
Get Blogged is an online platform that I have used for a number of years. The website is extremely user-friendly and this makes navigation very simple for when you are looking for specific features of the website, e.g., new assignments and your messages inbox.
Get Blogged offers a wide variety of blogging assignments through the marketplace feature, which I have really enjoyed browsing and finding briefs I am interested in. Submitting your pitches is incredibly easy and quick to do, the Get Blogged website helps you step by step, in order to send a 100% great pitch.
The Get Blogged site is also great for those looking to monetize their blogs, as there are always assignments available for a wide variety of niches and bloggers, making it a great, consistent platform to use.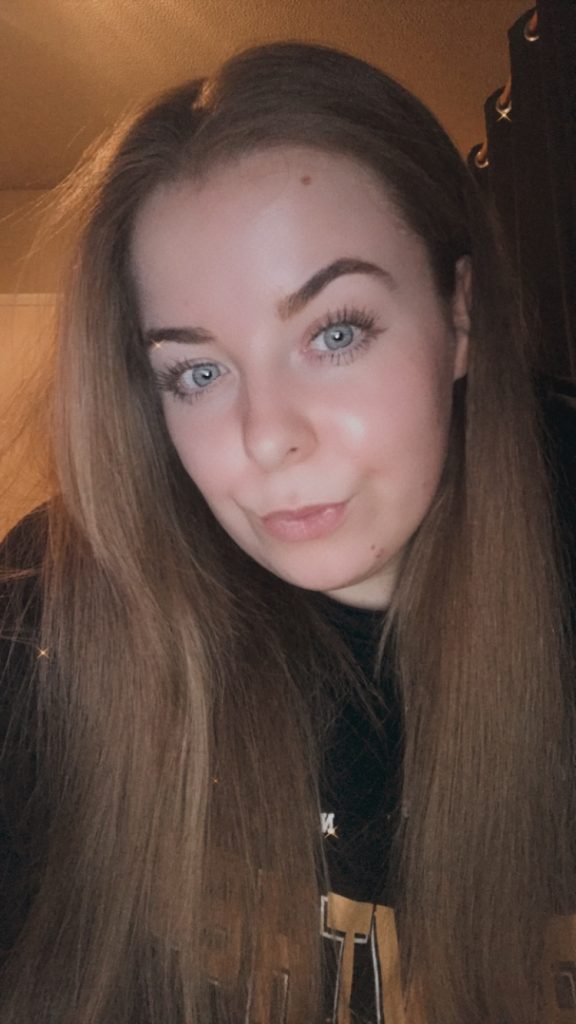 What are your tips for bloggers who want to make money with their side hustle?
For those who want to start earning money from their blog, my main advice would be – don't expect to make hundreds overnight! I have been blogging since 2013, and it's only in the last couple of years that I have finally been able to earn an income from it.
I have previously written a blog post sharing ways bloggers can make money from their sites, which could be extremely useful for those wanting to start earning. https://www.lthornberry.co.uk/2021/07/how-to-make-money-from-blogging.html
How do you feel about being chosen as Get Blogged's blogger of the month?
When I received the email saying I had been selected to feature as Get Blogged's blogger of the month, my initial thought was OMG, me? I was extremely pleased that my work and my blog has been recognized in such a way in which I would be shared amongst others. I've read other articles from Get Blogged's blogger of the month and always hoped that one day I could be featured, and I'm extremely happy I've finally achieved it!
Share your links for everyone to follow you!!