A hugely popular UK-based beauty brand has improved its online reputation, brand awareness, and customer engagement with the help of the Get Blogged blogger outreach platform.
The company took the step to introduce active influencer marketing into their marketing strategy during 2021 and has seen incredible results ever since. Their high-quality products, seasonal campaigns, and willingness to adapt marketing strategies have led to great performance, ongoing successful campaigns, and genuine relationships with some of the UK's top bloggers and influencers.
A new experience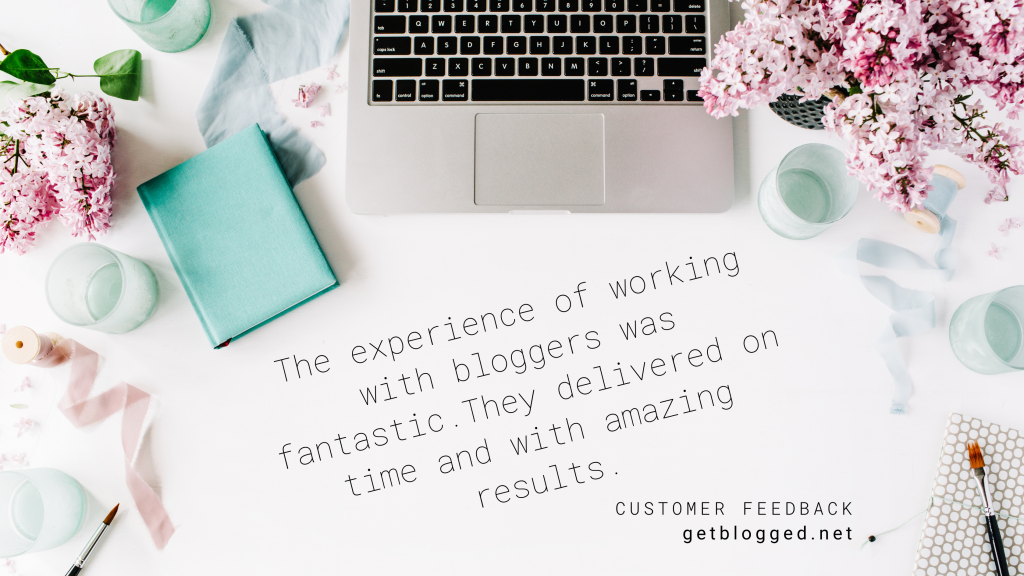 The COVID pandemic and events of recent years have exponentially changed consumerism in the UK and this company recognised the need to adapt, change and try something new in its marketing strategy in order to grow its online presence.
They recognised the need to connect with their potential customers using the bloggers on the Get Blogged platform.
The platform has been able to deliver on that front, consistently:
An Increase In Brand Awareness and Engagement
One of their main marketing goals when coming on board the Get Blogged blogger outreach platform was to grow their brand awareness. We're pleased to say that after connecting with over 100 bloggers they reported:
They were also keen to share their results with us:
The benefits of working with bloggers
Get Blogged advocates for the 18,000 bloggers on the platform that straddle many niches from lifestyle to crafting, business to parenting and lots more. We know how wonderful our bloggers are and how beneficial the right blogger/brand pairing can be for brand growth. This feeling is mutual for this company:
Highlights of using the blogger outreach platform
We strive to deliver the best possible results for all brands and bloggers using the platform. We are proud to be rated 'Excellent' on Trustpilot and enjoy working through feedback and pain points to continue to provide the best service we are known for.
When asked what kept bringing this company back to our platform, this was their feedback:
Reflections & Next Steps
It's excellent to see that this company has continued to use the Get Blogged Marketplace in their ongoing marketing strategy. They plan to create further campaigns to promote new ranges, promotions and continue to grow their online presence.
We asked this brand why they return to the Get Blogged blogger outreach platform:
We can't wait to help them grow in 2022! It's been a pleasure working with them and we look forward to seeing even more success for them this year!