A UK printing business has experienced exponential growth with the help of Get Blogged, the ultimate blogger outreach platform.
The company has ambitions to become the printing choice for businesses, events, and entrepreneurs all over the UK. Their high-quality, bespoke products have already helped them make a name for themselves, and have collaborated with large household brands.
Filling a gap in the marketing mix
At the start of 2021 they saw a gap in the market and a need to introduce influencer marketing into their marketing mix. With the help of Get Blogged, they have successfully connected with over 150 bloggers, who have helped to showcase their products, rave about their service and increase their online orders.
Growing an online presence with influencer marketing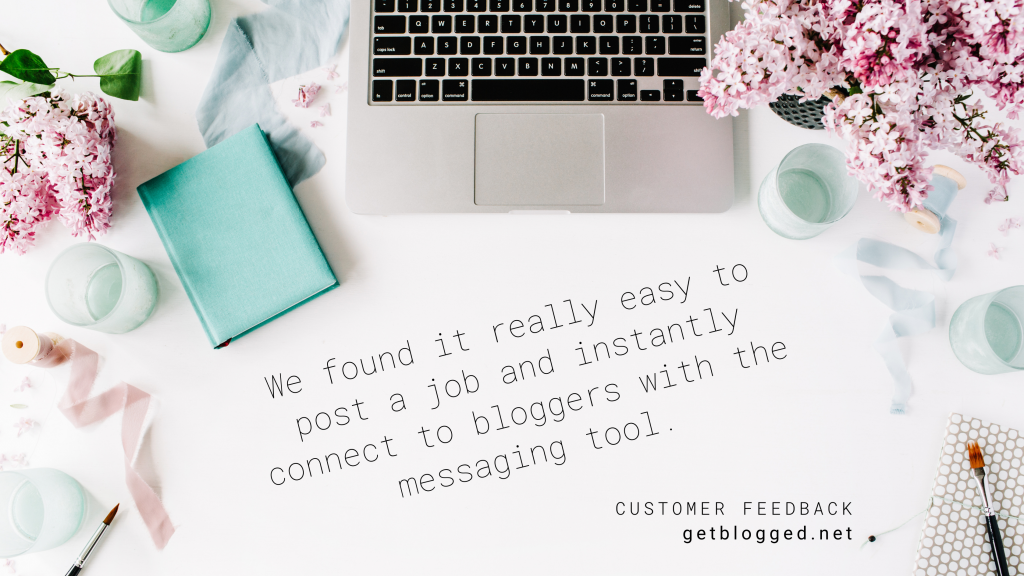 With ongoing influencer and blogger collaborations, they have grown their online presence and their blogger collaborations are producing an increase in relevant organic traffic and brand recognition.
Using Get Blogged, they have executed multiple high-performing campaigns tailored to their budgets, seasonal needs, and overall marketing goals.
They have been able to create lasting relationships with some of the UK's best bloggers and here's what they had to say about their experience so far:
Brand Q & A
Here at Get Blogged, we strive to deliver the best possible service with our simple to use blogger outreach platform, and vast pool of bloggers. When chatting to this brand in particular, they shared some of their highlights:
This brand has been incredibly loyal, using Get Blogged for influencer marketing acquisition month on month. We wanted to know, what keeps them coming back for more?
We're so pleased to have made it so easy for this brand to complete their blogger marketing campaigns successfully, with no stress and with the highest-quality results!
Reflections on using Get Blogged
The brand had a lot of positive feedback for us, including:
We absolutely love working with this brand and thank them for their wonderful feedback. We hope to continue building campaigns with them and see their business grow exponentially!