Take your content creation to the next level with our brand-new platform tools! We've been hard at work crafting a suite of features that'll make your collaborations on Get Blogged easier for you, so join us in making something amazing happen with these 10 handy new platform features!
Table of Contents
New platform features and updates for content creators
Check out the new and improved features on our easy-to-use blogger outreach platform – perfect for helping content creators make an impact with brands!
Be recognised for your hard work with our new Recommended Bloggers feature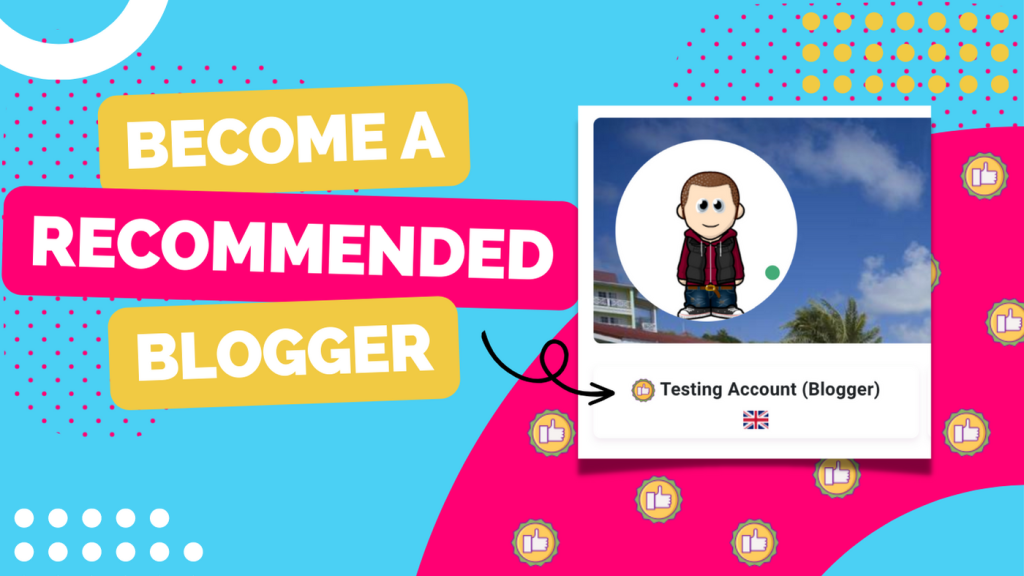 We want to give you the best chance of success when applying to work with brands on their campaigns, that's why we've created badges of distinction so it'll be easy-peasy to spot that your work is truly second to none! Watch this space for more details on how to obtain your badge!
Introducing The Stream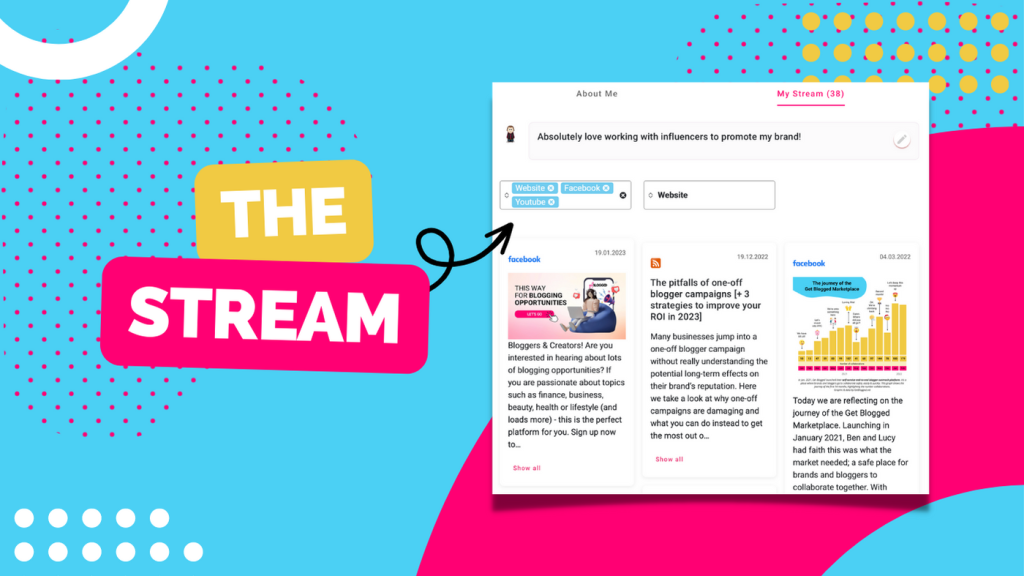 Let The Stream make your life easier! The Stream brings together your blog and social content into an organised, comprehensive feed all accessed in one area of your Get Blogged profile. It's perfect for giving brands an impression of your dedication and creativity all in one feed.
Get ready to receive personal campaign invites from brands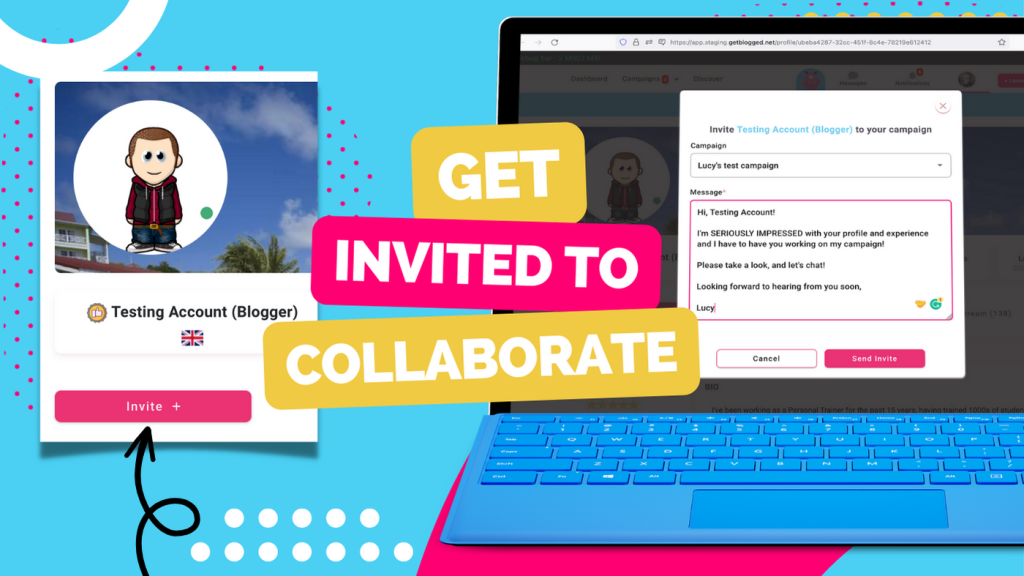 Say hello to personalised invites from brands who want to work with you! Get an edge on your competition and pitch your exclusive ideas. Watch out for your emails!
Edit your proposals with ease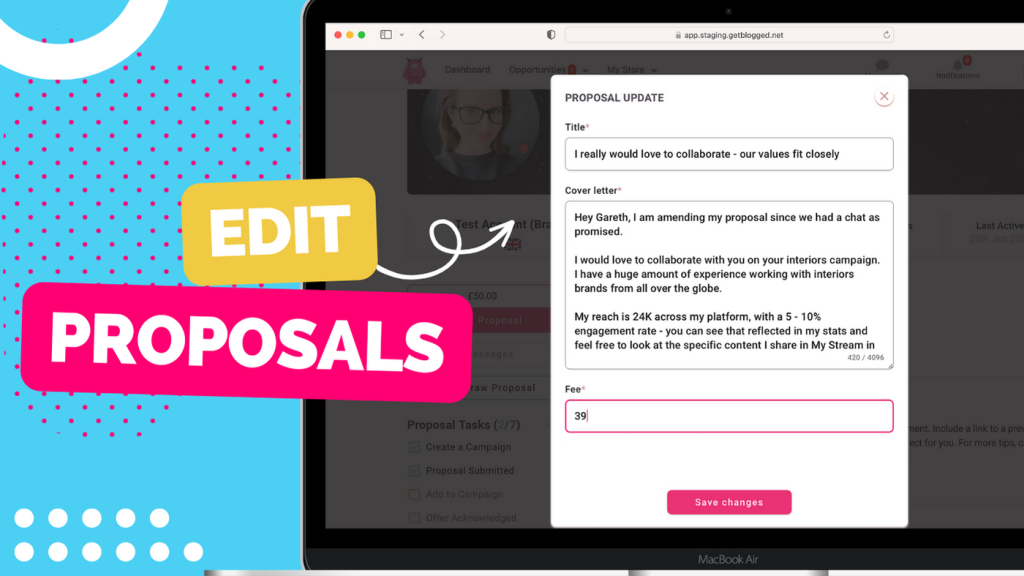 Streamline your proposal process and make updating details and prices a cinch with our efficient, user-friendly functionality! Get the job done quicker than ever before.
Communicate to brands easily with Chat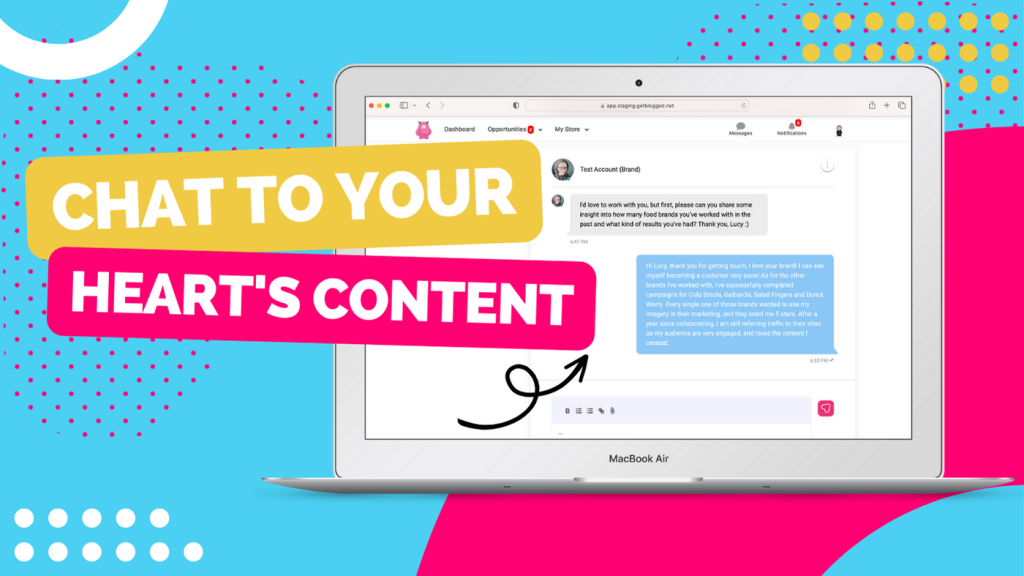 Looking to communicate your ideas clearly? We've got you covered! Our integrated messaging system makes it easier than ever before, plus we've squashed all the pesky bugs that previously caused messages to go missing. Now it's hassle-free and convenient – start chatting with brands with ease today!
Negotiate your costs with ease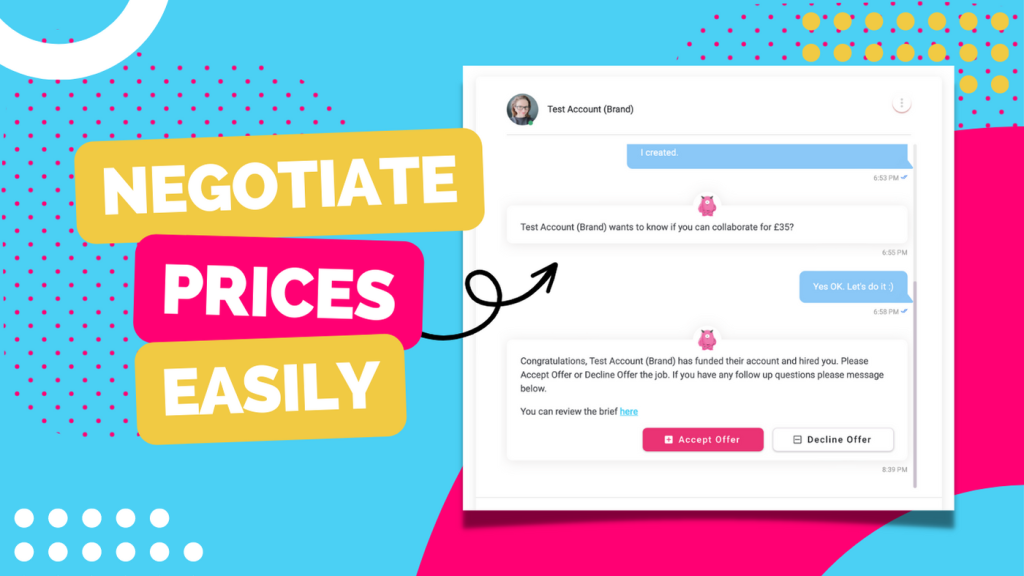 Now, you can easily negotiate to settle upon a price that works for everyone. Get the best rates and collaborate productively on great content.
Showcase your hard work by connecting with social and blog APIs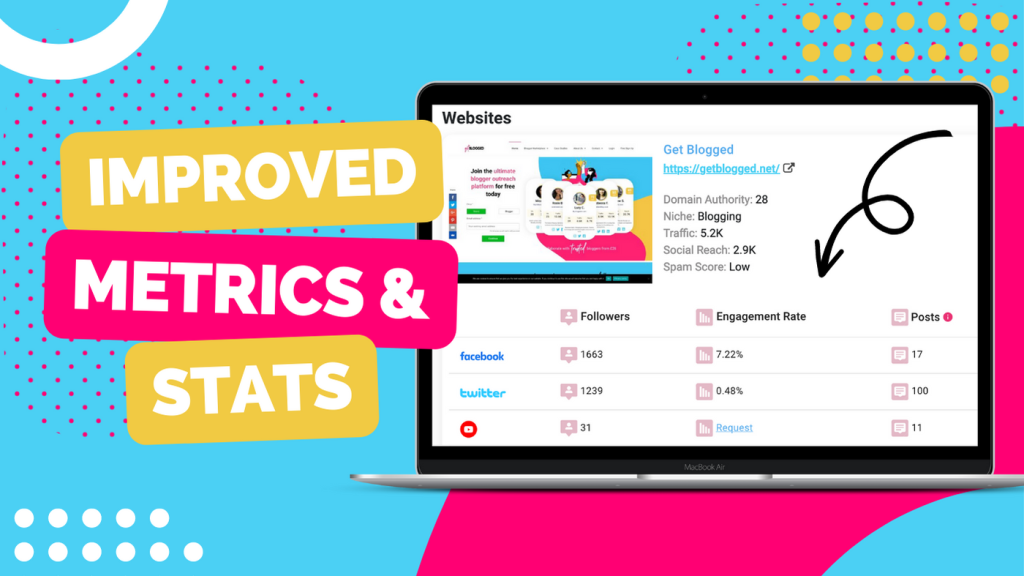 Now content creators can really showcase what they've got with our new social and blog API solutions. Say goodbye to flakey connections – it's time for seamless integration of Google Analytics, Facebook, Instagram and YouTube!
With your new profile insights, you can not only showcase your reach across social media which also determines your social engagement rate. Connect your socials now.
Never lose track of your campaign details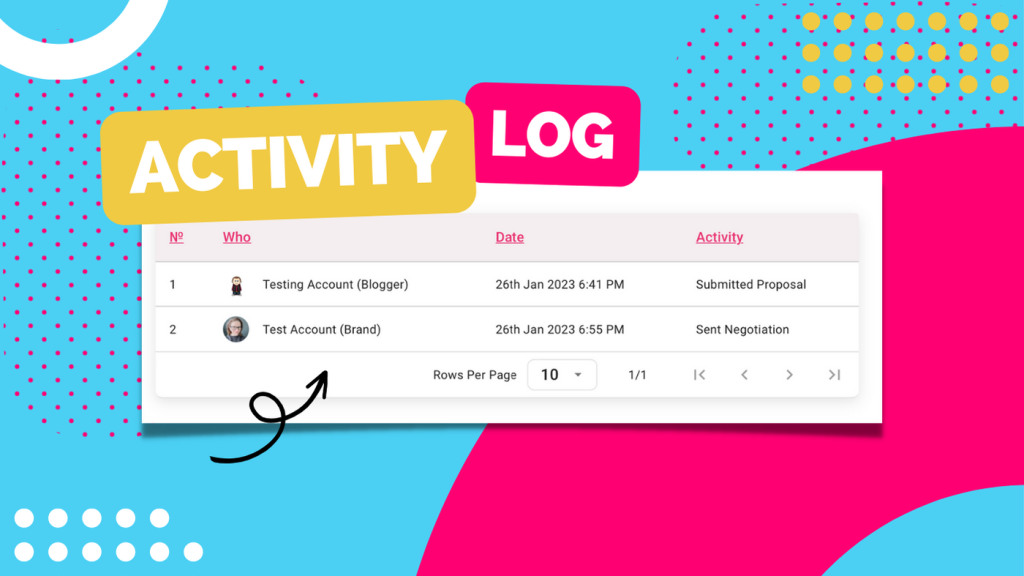 Keeping track of your campaigns has just become a whole lot simpler! You now have access to an easy-to-use activity log that provides valuable insights into each and every collaboration. No more guesswork – let the logs work their magic!
Track your campaign progress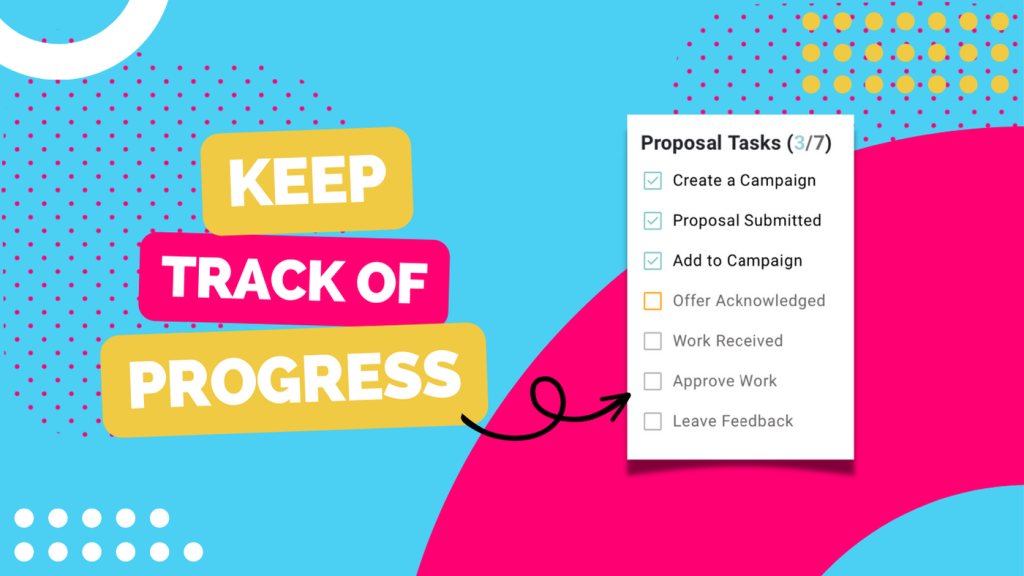 Banish campaign ambiguity with our brand-new task tracker! Now, monitoring every collaboration will be a breeze. Leave the guesswork aside and let this handy bit of functionality keep track of where you are – apply for campaigns today!
Request or accept deadline extensions or changes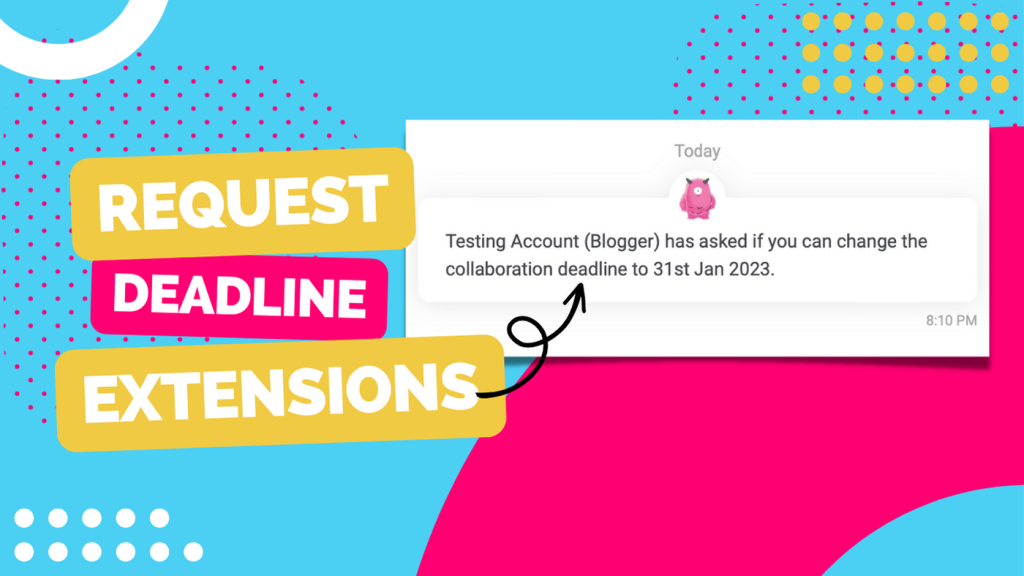 Having trouble meeting the proposed campaign deadlines? We've got you covered! You can now change timelines and send deadline extension requests. Keep up with the pace of your campaigns – keep them organised and running smoothly.
It's time to land your next blogger outreach campaign
For bloggers looking for the ultimate campaign efficiency, check out the latest and greatest platform features that are sure to give your service an edge! With these exciting capabilities at your fingertips, it's never been easier or more enjoyable to work with brands on Get Blogged.