We're so proud to showcase our 20 top-rated parenting bloggers on Get Blogged today. The blogs on this list have been chosen for a number of reasons, including their blog stats, their blog engagement, plus their popularity and ratings on Get Blogged.
The parenting bloggers showcased here have shown up time and time again for the brands using Get Blogged to grow their businesses. Not only are these mummy and daddy bloggers experienced in sharing all things parenting, but they also have a brilliantly engaged audience who look to them to provide recommendations, reviews, tips and useful content. Let's discover our top-rated parenting bloggers on Get Blogged.
But first…
Table of Contents
Why have these 20 parent bloggers been included in this list of top-rated?
The 20 bloggers in this list have been picked from hundreds of parent bloggers as they have consistently showcased their content creation skills by shooting amazing photographs of products, designing graphics and expressing their views in an authentic way. Their strong site stats are a testament to the work they put in to provide authentic articles about physical and mental health, finance, homes and gardens and sustainable lifestyles. Not only that, they honestly review toys, games and activities, curate gift guides for our loved ones and recommend products their audience will love.
What do parent bloggers write about?
There are so many collaboration opportunities to help grow your business with parent bloggers. To start with, here are just some of the categories they cover authentically:
Mental health, including parental anxiety, grief and post-partum depression.
Physical health, including chronic illness and childbirth recovery.
Reproductive health, including fertility, infertility and IVF.
Pregnancy and childbirth.
Children's health, including mental and physical.
Nutrition, including weaning, breastfeeding, recipes and meal planning.
Children's learning and education, including nurseries, preschools, school and further education.
Children's fun, including games, crafts, toys and activities.
Children's fashion and style.
Family fun, including days out, travel and culture.
Family life, including sustainability, homes and gardens.
Family finances, including money management, budgeting and insurances.
Working parents, including time management and childcare.
Relationships, including marriage, weddings, separation and divorce.
10 parenting blogger campaign ideas
The exhaustive list really does go on; there are so many authentic angles to explore for parent blogger marketing campaigns, but here are just a few campaign suggestions to spark some inspiration:
1. Seek honest reviews to launch your new products
If you produce and/or sell toys, parent bloggers are the absolute best advocates! When you collaborate with a parenting blogger, you'll get real feedback, real-life product imagery (perfect to use on your other marketing channels,) and loads of new fans as standard. Go the extra mile and give the blogger a unique code to share on their socials that offers their audience a sweet discount and you'll have that one collab paying off for years to come. Backlinks in authentic content? Yes. Referral traffic? Yes, please! New, loyal customers? Heck, yeah.
2. Get your services featured in must-know content
Perhaps you're a financial services provider, and you're looking to get high-quality backlinks to your insurance services web pages to boost their authority and traffic. Collaborate with parenting bloggers to create a series of guides about the must-have insurances for parents. Boost the authority of the post and produce some interesting infographics, quotes and research for the blogger to share in their series. You could also run a giveaway where one of the blogger's readers enters into a competition to win a prize in return for an action like visiting your website or sharing one of your Linkedin posts for example. Rafflecopter is great for that.
3. Find your tribe with local bloggers
You really want to promote your new cafe to people in your area. Your Facebook ads are bringing you a steady stream of customers but you really want a niche tribe to fall in love with your local produce offerings, fresh coffee and great facilities for new mums. Find local bloggers with a loyal following whose recommendations are tried and trusted. Collaborate with them to dish out discount codes, run giveaways (like free coffee vouchers,) and share beautiful photos of your beautiful produce. Seek the bloggers' permission to plaster their recommendations all over your socials to get more bang for your buck.
4. Amplify your sales with gift guides
Your sticky labels for school uniforms are seriously popular around the new school terms, but you're trying to branch out to lessen the seasonal sales dips. Name labels are not just handy for school-aged children, they are a must for nursery goers all the way up to forgetful teens in the sixth form! Brainstorm all the sales opportunities and all the niche audiences you want to get in front of and match bloggers to promote your products. For instance, a parent blogger with grown-up children may be able to offer some awesome, authentic (and probably humorous) insight into all the times they've lost their children's clothes, and even shoes! Or, perhaps you could offer some new research or insight to a blogger who has a really popular "how to prepare for pre-school" guide.
5. Let stylish influencers turn your new ranges into most-wanted pieces
Your new range of organic cotton and recycled children's clothing just dropped but sales are slow. Bloggers can help with that! Choose the most stylish bloggers with children to match to showcase some of your best pieces on their social channels. It costs less than you may think to work with popular influencers, and we have plenty of them waiting to hear from you on Get Blogged.
6. Reach a wider audience with fun product placements
Your sustainable party supplies are flying out of your Amazon store, but you need some authentic reviews on your own site to help entice your ideal buyers to engage with your brand there instead. No sweat. Hire some bloggers! Gift your chosen bloggers a beautiful package of your party supplies, and challenge them to throw a sustainable party for all their friends and family. Think how many people will see your products on their buffet table for one. But their blog audience will read all about their party and paw over their pics of how they styled your party supplies.
7. Commission honest reviews to help to strengthen brand trust
You have proudly developed an organic serum that combats the signs of ageing skin, but you can't seem to get any traction with attracting high-quality site traffic. Bloggers and Influencers can help you with that. Commission a trial where bloggers use your serum over a few weeks. Get them to document the improvements in their skin with an online diary and imagery. There you have it, highly authentic reviews all over the internet waiting for your perfect next customer to check out.
8. Sponsor parenting bloggers during highly relevant life events
Supplements are your passion, and you have developed a high-potency blend for tired people. Parents are tired people. Not always, but typically we are! You could create a similar campaign to number 7; get parenting bloggers to trial your supplements and diarise their thoughts and feelings in a series of blog posts. You could sponsor a few parent bloggers with new babies in the quest to help them through post-partum exhaustion or support them through getting back to an exercise routine for example.
9. Commission informative content to delight your ideal customers
You'd like to start spreading the word about your garden buildings to support your usual spike in sales during the spring/summer garden season. Other than gifting campaigns, (because that would be many ££££s to gift a blogger a garden building,) try working with working parent bloggers to promote your garden office offerings. You could work with them to come up with some authentic content around the pros and cons of garden offices, and everything you need to know including costs, timings, space and materials needed. Not only would this attract some relevant organic traffic to the content which helps to strengthen the authority of the page (and your backlink,) but as traffic to that page builds, it would provide you with a steady stream of pre-qualified referral traffic.
10. Challenge bloggers to create something to be proud of
Your eco-friendly gluestick is not resonating with your customer base (yet.) Summer holidays are fast approaching and you'd like your products to be in the craft boxes of every child in the UK. Bloggers will help you spread the word amongst the children's craft community (which is massive btw.) Collaborate with crafty parent bloggers by sending them a brilliant box of crafting materials with your gluesticks front and centre. They love cutting and sticking, so you could challenge children to create a summer masterpiece and then share it in your virtual gallery on your website. Not only would this create some great buzz around your brand, but your eco gluesticks will gain some new loyal customers.
20 Top-Rated Parenting Blogs
Without further ado, and in no particular order (all blogs as awesome as the next,) here is a list of 20 of Get Blogged's top-rated parent blogs, all chosen due to their authenticity, creativity and brilliant attitude when it comes to working with brands; delivering on time, on budget and with enthusiasm!
---
1. Baby Budgeting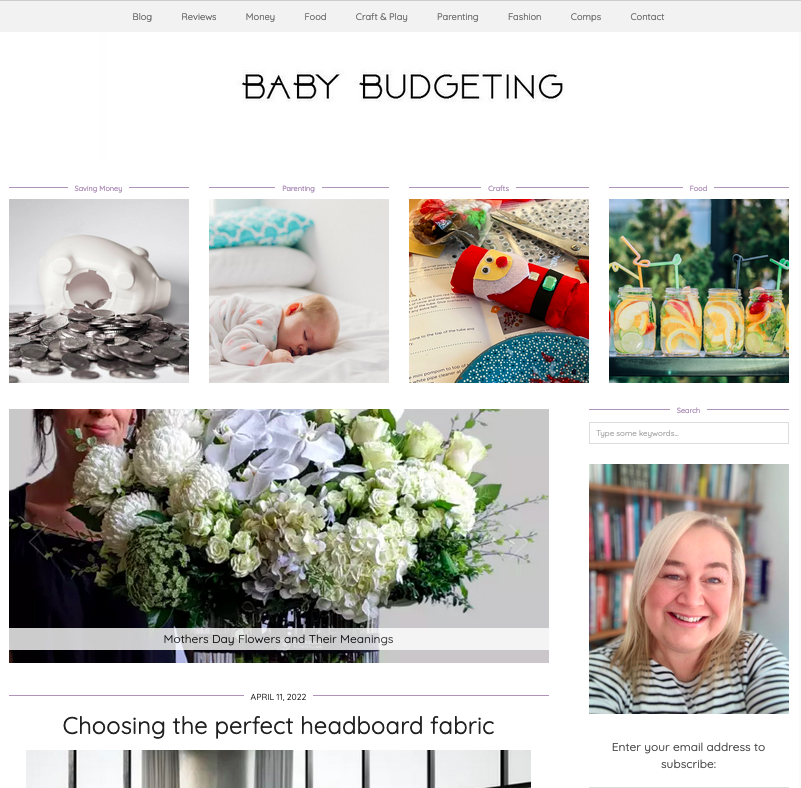 Topics covered on the Baby Budgeting blog include finance, food, craft and play, parenting and fashion.
---
2. Isablog

Topics covered on Isablog include mental health, baby life, toddler life, home education and breastfeeding.
---
3. Run Jump Scrap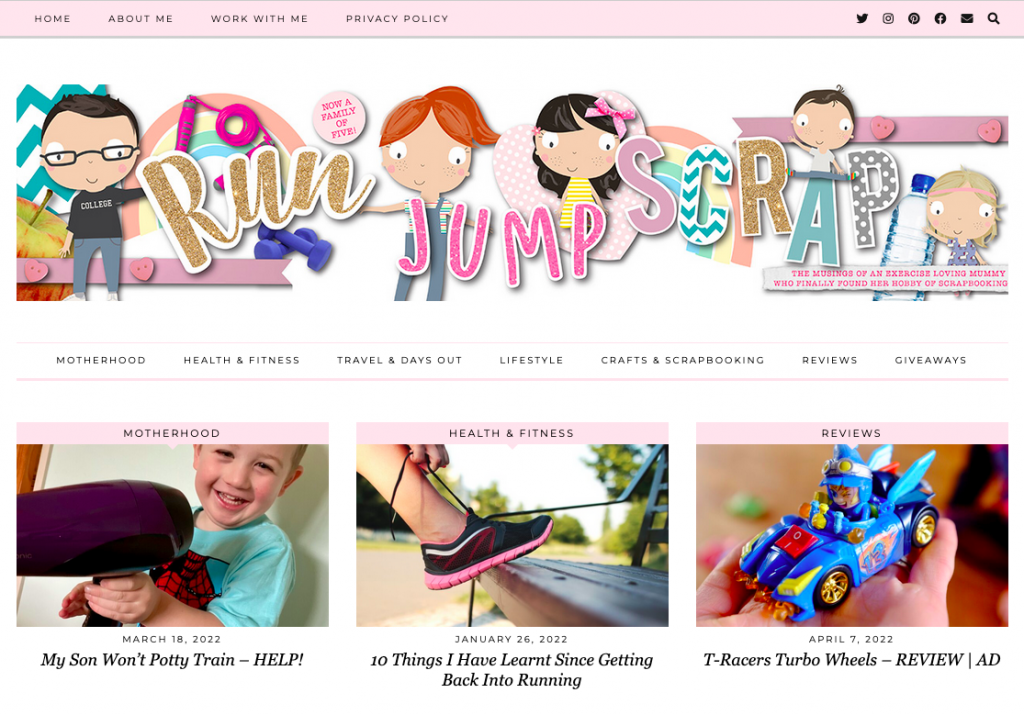 Topics covered on Run, Jump, Scrap include motherhood, health and fitness, travel and days out, lifestyle, crafts and scrapbooking.
---
4. Mummy Vs Work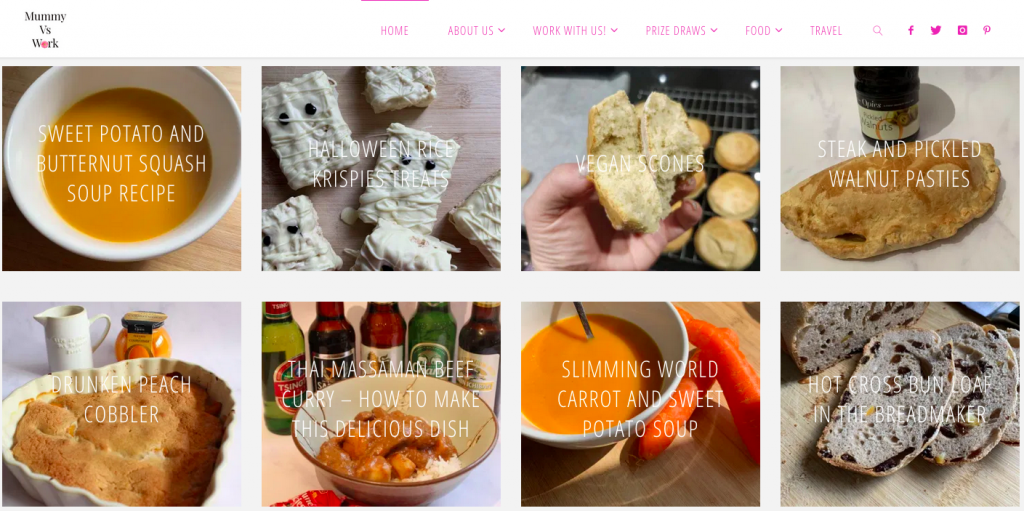 Topics covered on Mummy VS Work include money, food, travel, recipes and meal plans.
---
5. My Balancing Act
Topics covered on My Balancing Act include toys and games reviews, working parents, travel and adventures.
---
6. The Pramshed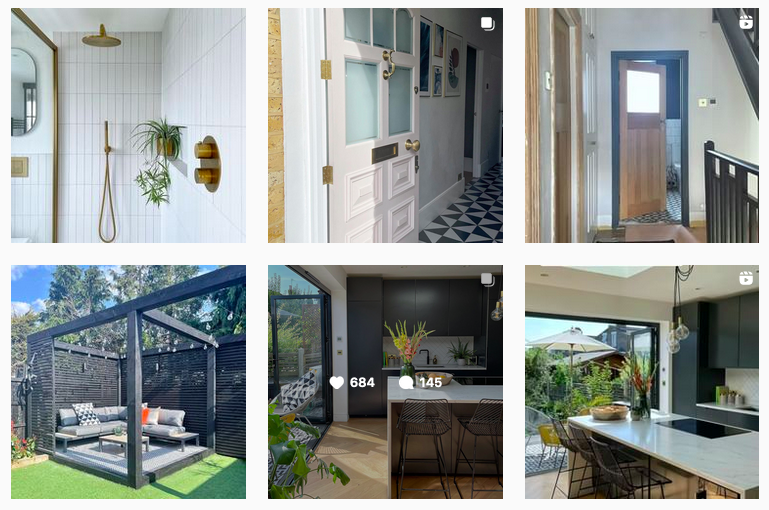 Topics covered on The Pram Shed include interiors, renovations, homes and gardens.
---
7. Big Family Organised Chaos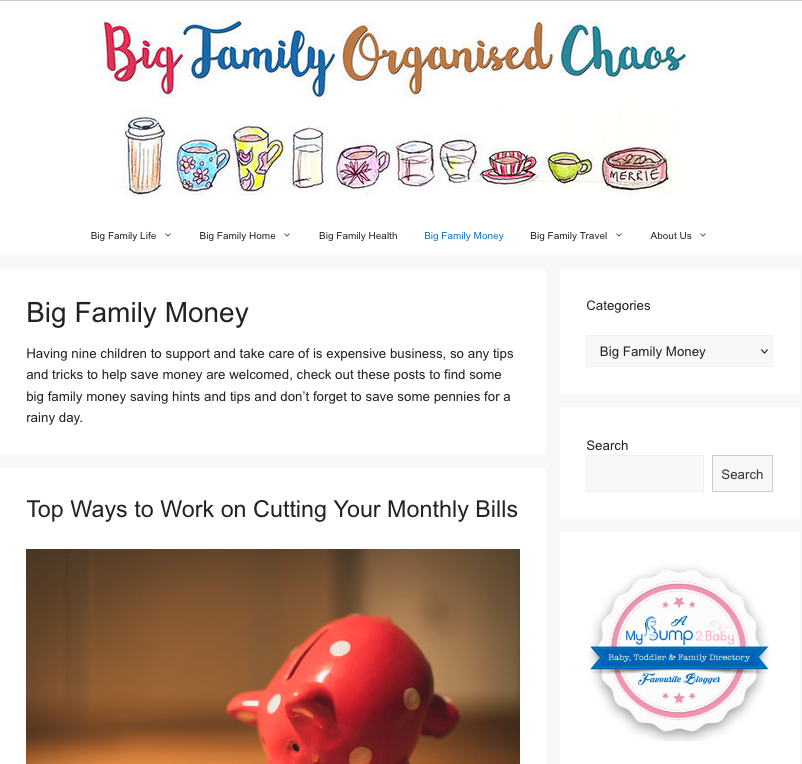 Topics covered on Big Family Organised Chaos include life, health, home, money and travel.
---
8. Mummy Fever
Topics covered on Mummy Fever include parenting, lifestyle, family travel and days out.
---
9. Confessions of a Crummy Mummy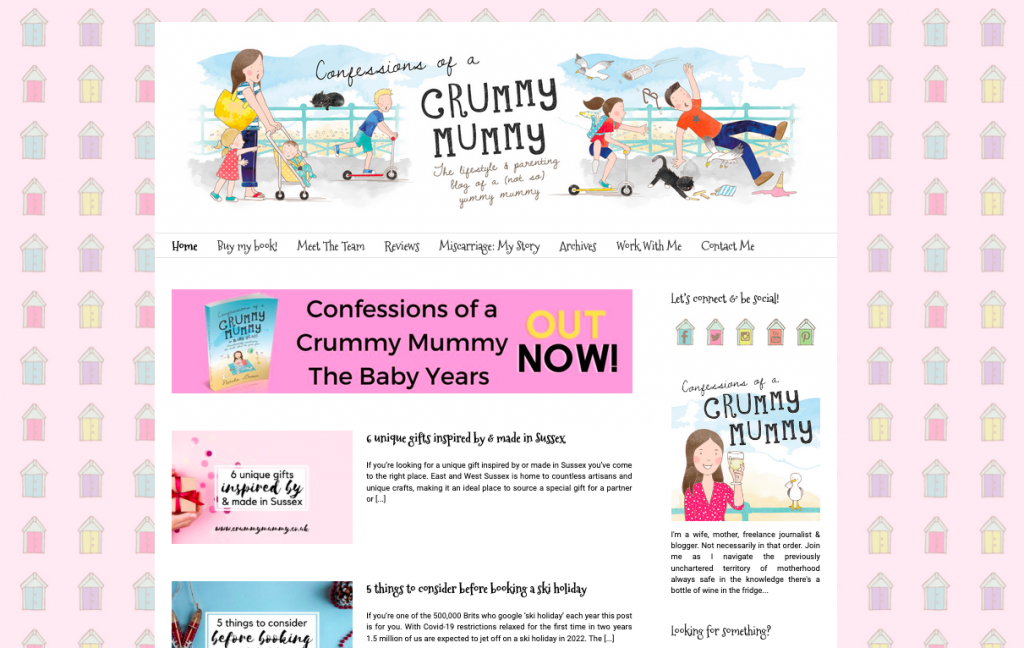 Topics covered on Confessions of a Crummy Mummy include parenting, travel and gift guides.
---
10. We Made This Life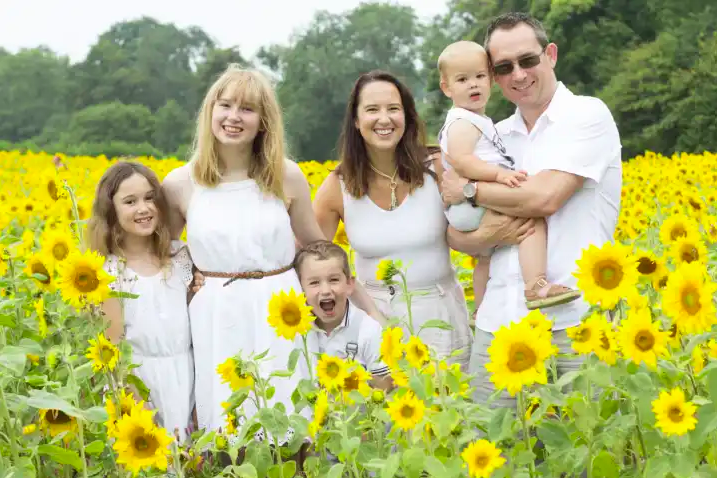 Topics covered on We Made This Life include parenting advice, home decor, vegan recipes and interiors.
---
11. Kip Hakes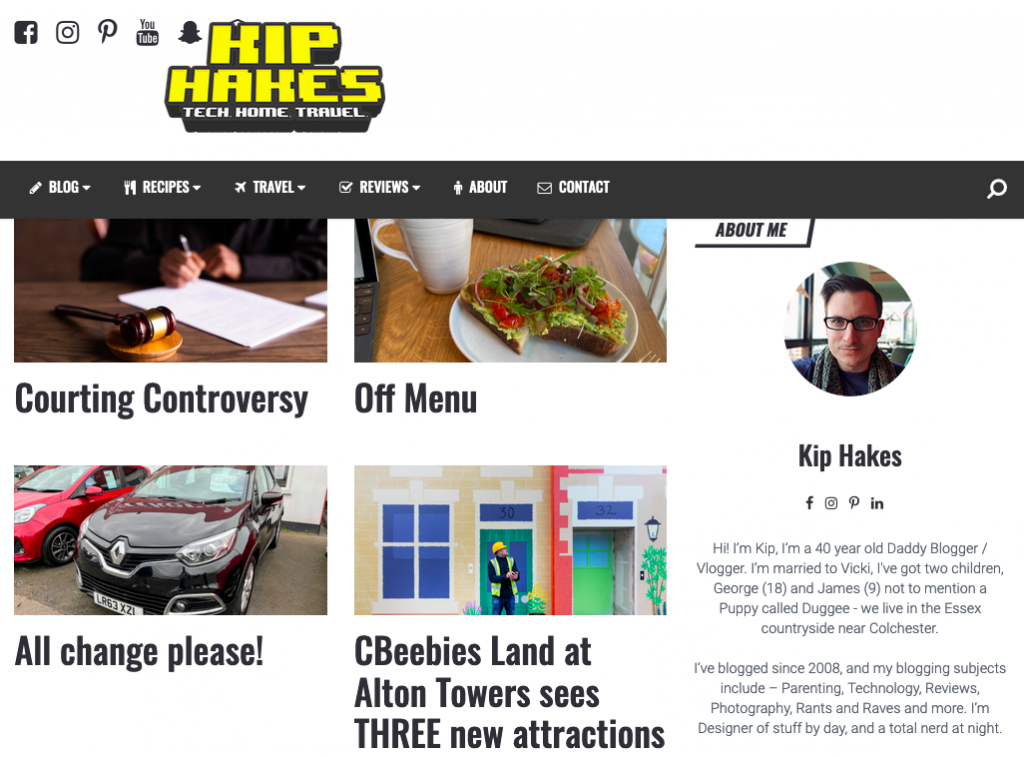 Topics covered on the Kip Hakes blog include homes and interiors, parenting, tech and photography.
---
12. Paternal Damnation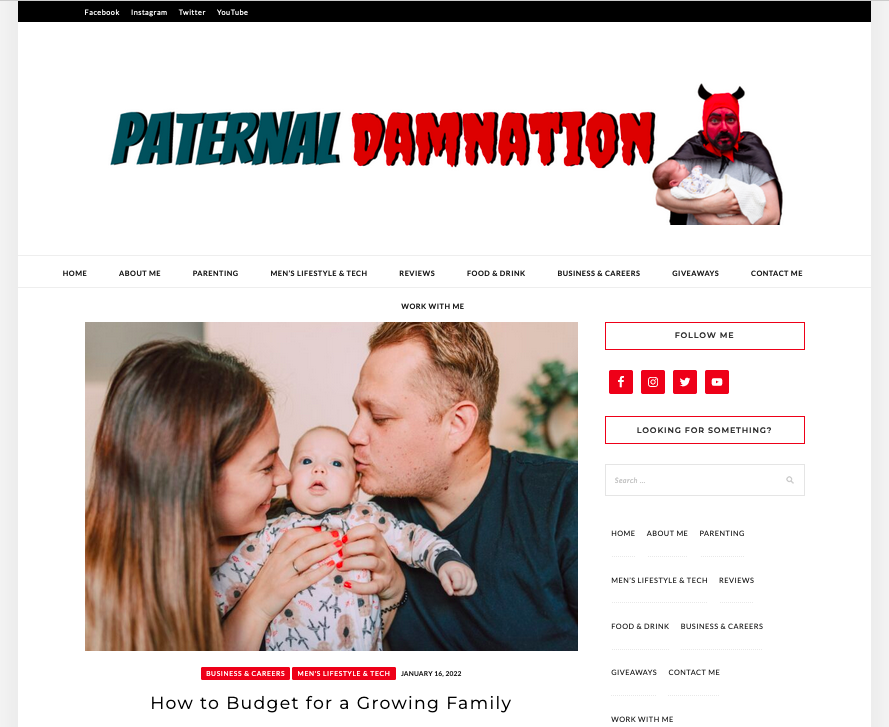 Topics covered on Paternal Damnation include lifestyle, parenting, food, drink, business, careers and tech.
---
13. Hannah and the Twiglets
Topics covered on Hannah and The Twiglets include days out, craft and play, parenting and lifestyle.
---
14. Rainbows are too beautiful
Topics covered on Rainbows are too beautiful include finance, food, craft and play, parenting and fashion.
---
15. Major League Mommy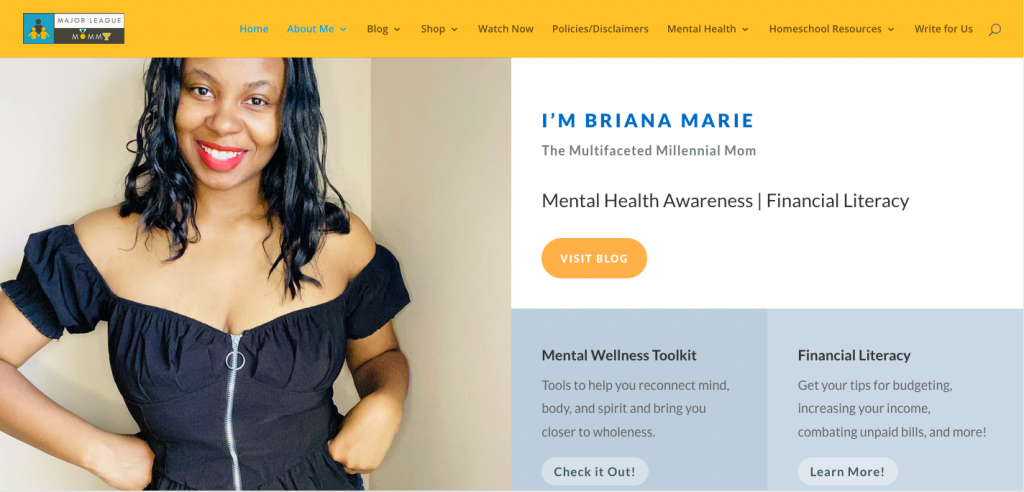 Topics covered on Major League Mommy include mental wellness, financial literacy and homeschooling.
---
16. Mummy, Liss & Belle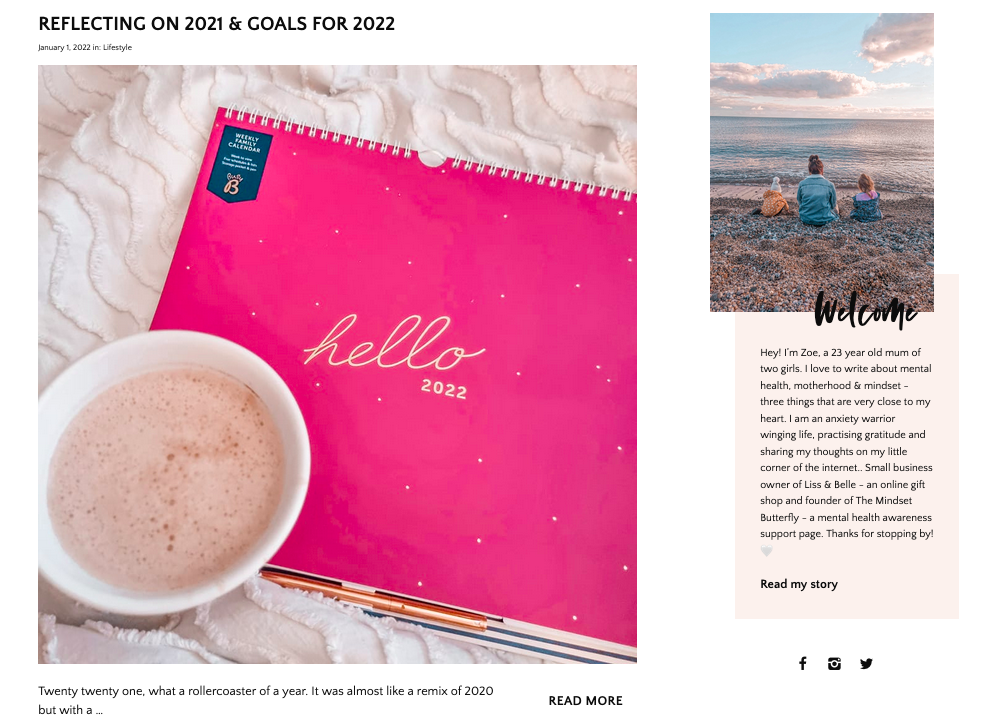 Topics covered on Mummy, Liss and Belle include mental health, motherhood and mindset.
---
17. Stressy Mummy
Topics covered on Stressy Mummy include cooking, health and beauty.
---
18. Plutonium Sox family lifestyle and travel blog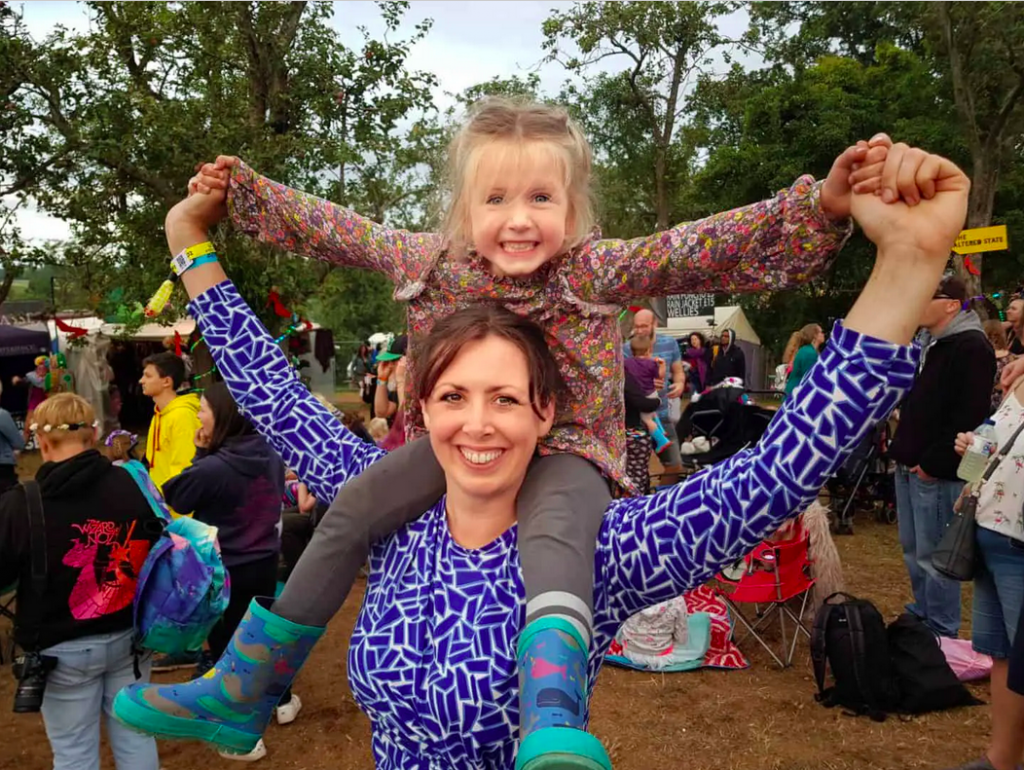 Topics covered on Plutonium Sox include vegetarian recipes, days out, travel and an ethical lifestyle.
---
19. What Mummy Thinks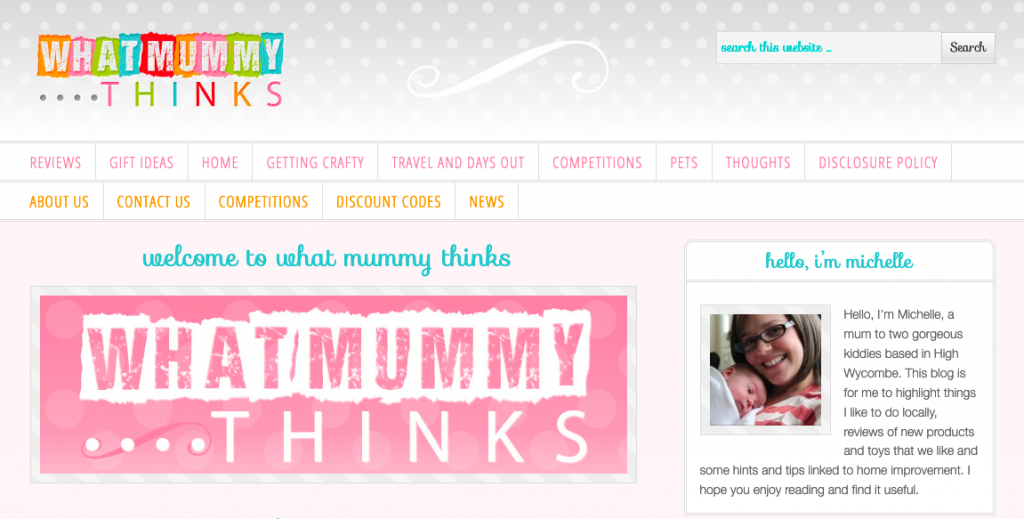 Topics covered on What Mummy Thinks include reviewing handy new products and toys and home improvement.
---
20. Queer Little Family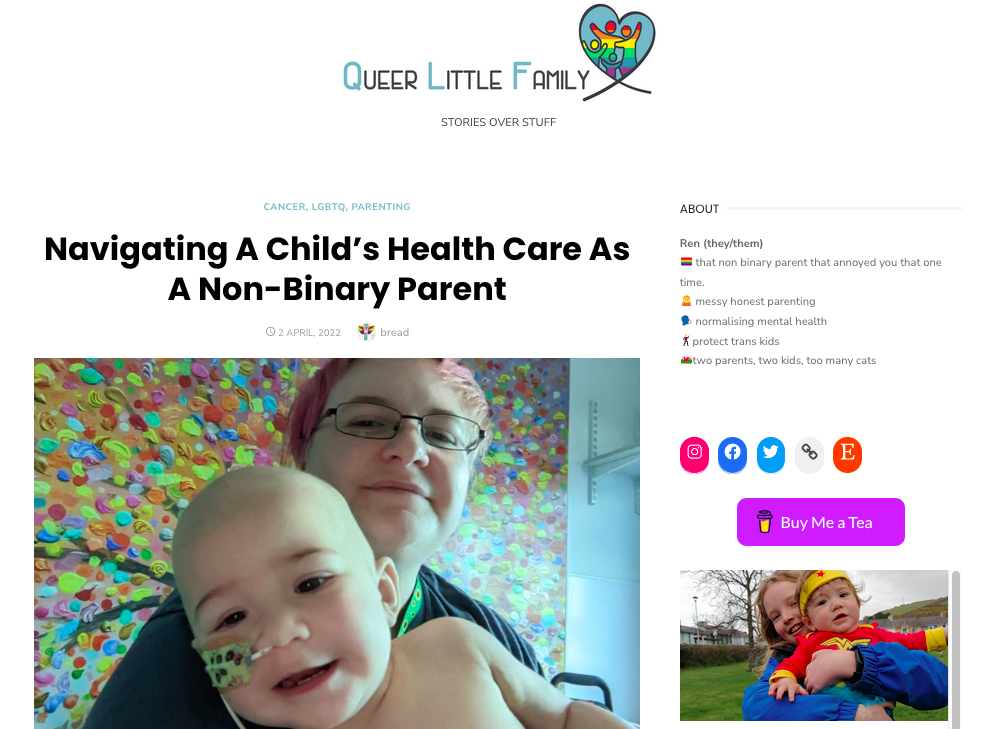 Topics covered on Queer Little Family include poetry, mental health, children's health, LGBTQIA family adventures, and parenting.
---
The 20 parenting bloggers showcased here have shown up time and time again for the brands using Get Blogged. We're thankful to every single one of the parent bloggers on this list, and also the thousands of other brilliant bloggers on Get Blogged collaborating together with brands on a wide variety of campaigns. Discover the perfect parent bloggers for your new campaigns on Get Blogged today. Join for free below, or here.