If you've been thinking about starting a food blog or are looking for some fantastic food blogs to collaborate with, then this list is for you! These 50 amazing food blogs cover everything from healthy recipes to mouth-watering desserts, and they're all run by passionate bloggers who would love to work with businesses like yours. So what are you waiting for? Get ready to take your collaborative culinary adventures to the next level!
What do food bloggers write about?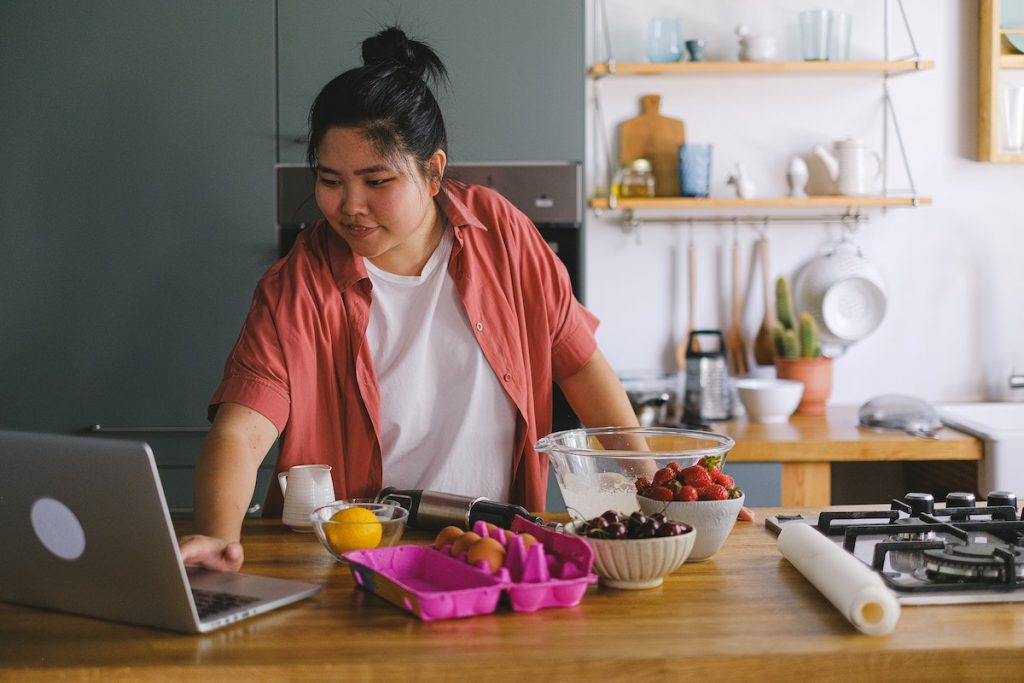 Food bloggers are a unique breed of writers. They combine their love of food with their skills in the kitchen to create delicious recipes that they share with the world. But food blogging is about more than just sharing recipes. It's also a way to connect with other food lovers and to share tips and tricks for everything from making the perfect meal to food photography. In addition, food bloggers often write about their personal experiences with food, whether it's exploring new restaurants or cooking for a special occasion. For anyone who loves food, reading a food blog is a delicious way to spend some time.
Why food and drinks brands should work with food bloggers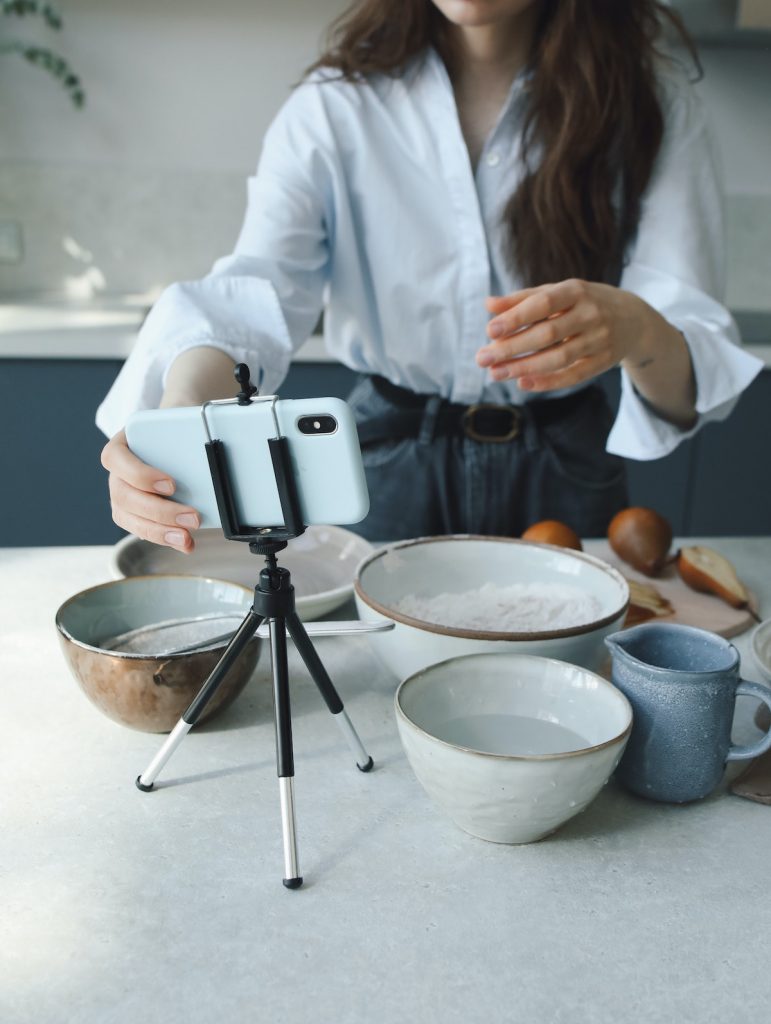 In today's food landscape, food bloggers are increasingly influential. They have a large and engaged audience of readers who trust their opinion on food-related matters. For brands, working with food bloggers can be an effective way to reach new customers and promote their products.
Food bloggers typically have a strong focus on food quality and taste, which can be beneficial for brands that produce high-quality food products. In addition, food bloggers often have a large social media following, which gives brands the opportunity to reach a wider audience. And since food blogs are typically updated regularly, brands can get ongoing exposure by working with food bloggers.
Overall, there are many reasons why brands should consider working with food bloggers. Food bloggers can help promote your products to a wider audience, while also helping to build your brand's reputation as a source of quality food products.
How to collaborate with food bloggers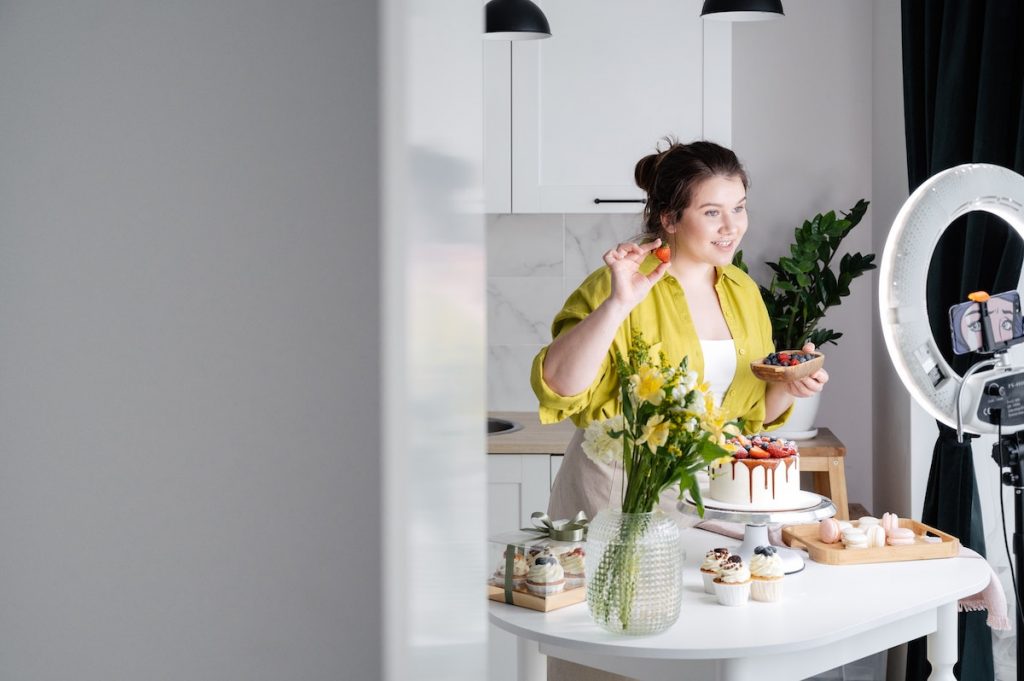 As a result, many food brands are now turning to bloggers to help promote their products. In most cases, the brand will send the blogger a box of samples and then ask them to write about their experience with the product. The blog post will then be shared with the blogger's followers, providing the brand with valuable exposure. While this type of marketing campaign can be effective, it is important to choose the right bloggers to work with. The best bloggers are those who have a large following and are passionate about food. By working with these types of bloggers, food brands can reach a wide audience and generate a lot of excitement for their products.
So, without further ado, let's introduce 50 food blogs…
50 top-rated food blogs to collaborate with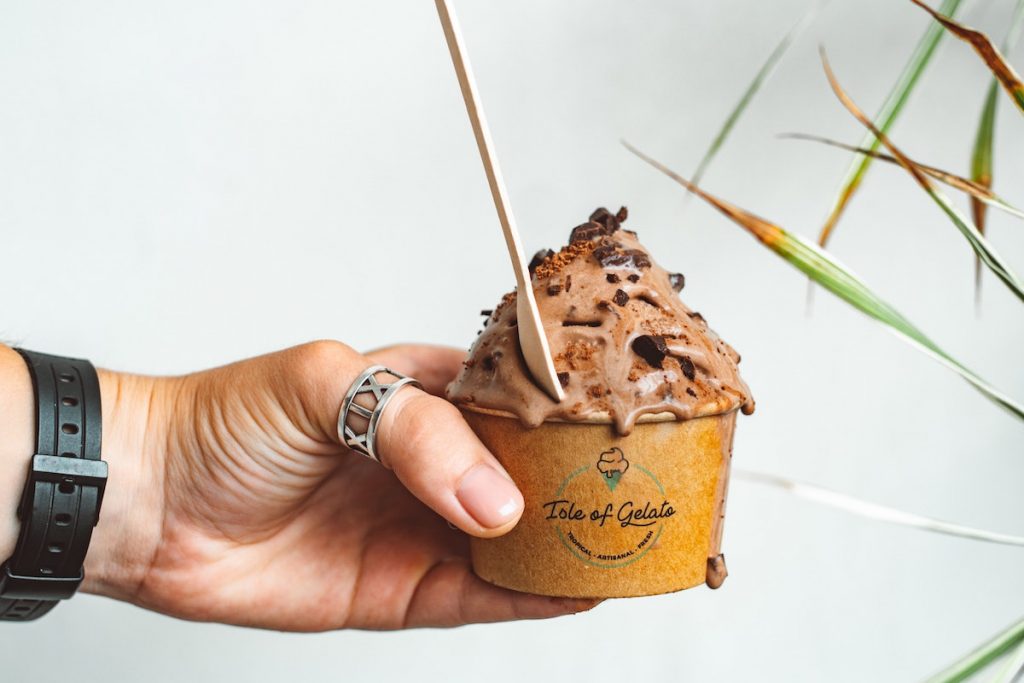 Without further ado, and in no particular order (all blogs as awesome as the next,) here is a list of 50 fantastic food blogs, all chosen due to their authenticity, creativity and brilliant content!
The Cask Connoisseur
I started this blog back in March 2020 and in fairness, it was Isobel's (My Girlfriend) idea! I remember she said to me one day, "Luke, Why don't you start up a blog about beer and whisky, or either about the different beer and whiskies that you've sampled so far". I thought to myself "Yes, what a great idea!" The Cask Connoisseur was born!
The Breakfast Page
Welcome to the Breakfast Page. My name is Jade, happily married mum to two boys aged 5 & 3. I have been blogging over at the Autism Page for a while now and the Breakfast Page is my new blog. It's a blog about breakfast, recipes and reviews.
Candace's Kitchen
My name is Candace and I am a 40-something lifestyle blogger. I have many interests including cooking & baking, crafting, reading, fashion, beauty, and travel; North Wales, Scotland and afternoon teas are particular favourites. It's only now in my 40's I think I am finding my own style and I am beginning to be confident with who I am. I blog about all things afternoon tea, food, travel and interiors.
Five for a Fiver
I'm Leyla Preston, a busy mum of two boys aged 8 and 9 years old and two girls (one angel baby and one aged 7 months). I am the Founder of Five for a Fiver, a pregnancy and parenting magazine, Motherhood Diaries and No Screen Ways. Welcome to Five for a Fiver, a website bank of 5-ingredient recipes for £5 or less – perfect for those who are time-poor and looking to budget their meals. If that's you, make yourself a cuppa and come on in!
Smitha's Bake Love
I worked in IT(Information Technology) for 10 years and visited countries like India, Switzerland, Dubai and USA for work. I took a break of 8 years and recently started my own food blog to share my passion for simple, yummy and cook-from-pantry recipes. I can also blog about keeping up your finances, budgeting, Good housekeeping and kids-related topics along with food.
We Made This Vegan
I'm a 30-something vegan mum of four, sharing our lives and loves on my blog and YouTube channel. Follow me for parenting advice, home decor, vegan recipes and much more.
Copper Confetti
Gluten-free food blogger. Life's too short to eat boring food – even with IBS!
Eat Cartwright
I am Ruth and I help women become Modern Homemakers so that they can feel happy with their work/life balance. I am a hardworking, fun-loving mum to two boys aged 4 and 8. I combine working as a freelance designer and blogger with teaching high school catering and textiles. I am a craftswoman at heart and love to design, make and have fun with my family. I am vegetarian and a coeliac.
Personal Cook Files
Easy cooking recipes, food tips and food trip restaurant reviews of a brooding personal cook documented by his high-strung wife scribe. He cooks. She eats.
Keene On Food
Wondering why this is called Keene On Food? You may have noticed that Keene On… is a bit of a theme. It all started when I began my personal finance blog and was struggling for a name. My blogging best bud Sarah came up with the idea of Keene On Saving and lo and behold, this all began. This blog will be for recipes, restaurant reviews, food product reviews and everything food and drink related. I hope you enjoy your time here!
Food Lovers Website
I have always enjoyed writing and over the years created blogs that followed my passion for food, crafts and healthy living. Other topics I love to write about include personal finances, small business tips and how to live frugally. I use an informal writing style for my blogs, but I love to research my topic and add interesting information and details to my blog posts.
Quick and Tasty Food
Easy and tasty recipes, with accessible ingredients to achieve different flavours. Tried and tested recipes. Something to suit all diets and preferences. Create your new regulars.
The Family Cookbook
I blog about our family life, good home-cooked food and saving money.
Hungry Harriet
Serial snacker, compulsive cocktail sipper, fanatic foodie, part-time gluten dodger and wordsmith interested in all things edible and drinkable.
The Pudding
Before I became a working mum, my "me time" was cooking. I adore cooking and however tough my day was, coming home and experimenting with a new recipe, and having those wonderful smells fill up the kitchen, never failed to make me feel better. Sadly, this changed a lot when I started a family. Keeping two children fed, whilst breastfeeding my third baby and pumping, turned into a hideous chore. And trying to eat healthily? Forget about it! But now that my kids are a little older, I've rediscovered my love of cooking – plus opened a whole new world of both food shopping and preparation. Opting for organic and going local has not only reinvigorated my recipes, but it's actually no less convenient than a supermarket, if not more so, and can even save a fair amount on your weekly shop!
The Coffee Chef
Coffee fans writing about coffee? Makes sense! In our house, coffee has always been both important and pretty simple. Mum is a 2-3 coffees before a coherent person but coffee always came from a jar, usually Nescafe. So while I grew up with coffee, I never realised how interesting it could be! As a blogger, I decided to start a blog as I learned and combine my love for creating content with an interest in the world of coffee. The result is the Coffee Chef!
The Cocktail Bird
The best way to find a favourite cocktail is to try different ones so here are the latest cocktail recipes with everything from gin to wine, classics to modern creations.
Crumpets & Cocktails
I'm Fiona and I'm passionate about all things food – especially the produce that comes from my beautiful home county of Somerset. I have spent most of my adult life working as a chef and I hope to share tips, tricks and recipes that will help readers produce restaurant-style food at home.
A year of food
Everything you might need about food, all in one place. With new products, recipes and tips there is something new to read every day for a year of tasty new foods!
More Than Greens
Award-winning vegan food and lifestyle blogger based in London. Passionate about food, cruelty-free beauty, travel, well-being and eco-living.
Spice It UPP
I like to call myself a lazy cook with an easy style of turning bland food into bold flavours! I am an Indian Cooking coach and spice blogger taking cooking classes in Switzerland for 4 years. I hope to inspire home cooks to overcome the worry of monotonous cooking and effortlessly bring new flavours to everyday meals by simplifying the use of spices and making cooking fun again.
Fat.ie
A mixture of my meandering thoughts and experiences as I struggle to get in shape, lose a load of weight and improve myself. I write about products, services, food, travel and a variety of other topics that have something to do with improving lifestyle and health. So it could be about a new brand of coffee that I really like or it could be a review of a fitness app.
Oat So Delicious
Oat So Delicious is a gluten-free healthy eating blog, focussing on delicious breakfast and baking recipes. Having been diagnosed with Coeliac Disease 4 years ago, I am on a mission to inspire others on a 'restricted' diet and prove that gluten-free food isn't boring or tasteless!
The Food Hog
In case you're not familiar with the term, "food hog" is a person who hogs and constantly eats food which is a rather vivid description of me- Sareen, the blogger behind The Food Hog. Unlike what you might think from the above, I'm not here to hog all of your food, but (surprisingly) rather share some of mine with you.
Rocket & Relish
Rocket and Relish is not just any food blog. Rocket and Relish regularly share what it takes to become a successful food blogger, influencer or content creator. Also sharing interesting insights into the food design and manufacturing industries, Rocket and Relish aim to bring you more than just recipes. Edited by a professional blogger and self-proclaimed foodie, you'll find fun food facts, food views, news and insights, and a whole lot of tasty content. The Rocket and Relish blog attracts those seeking food and drinks industry professionals as well as foodies looking for something other than recipes to read.
Romina's Little Corner
I'm Romina, a London-based first-time mum and recipe creator. I love cooking and coming up with new recipes and variations, using only the best ingredients. I love making quick meals and using hacks and tricks to make cooking more enjoyable and less time-consuming. This is so that I can enjoy time with my family.
Cheap Dinner Ideas
Welcome to Cheap Dinner Ideas. The reason I decided to start the Cheap Dinner Ideas site is that I have always had a passion for food. Oh, and when I was younger I had busy working parents and dinner usually consisted of something soggy and overcooked out of a pressure cooker. I did state that on air at BBC Radio Sheffield. There were so many foods later in life that I liked once they were cooked properly. Luckily my mother hasn't listened to the catch-up yet and hopefully, it expires before she does.
Babaduck
Babaduck started life in 2010 to show one friend (Mrs T) what to make for dinner, step by step and it's grown ever since. I love writing about all aspects of food and drink, including creating simple easy-to-follow recipes with lots of photos, restaurant and product reviews, lots of food news and as much travel as I can cram in. I'm a self-confessed Francophile and love almost everything about la belle France, especially the wine. The Hubs is my beloved other half who taste tests all the recipes on your behalf and keeps me on an even keel. So where did the name come from? The Hubs inspired the name – he calls me Baba & his friends call him The Duck. Simples.
Kitchen recipe book
A selection of recipes perfect to dive into for your kitchen and everything else you want to read about when you are not cooking!
Pesto & Margaritas
From something tasty for breakfast to a healthy lunch option or something unusual for the main course, we have it all. Finish with a dessert or make a delicious drink instead!
Fabulous Family Food from Donna Dundas
I live in Sheffield with my husband and two kids, working as a freelance content writer, and family food blogger. I love trying new recipes and eating out with my family.
Emma Victoria Stokes
I am a food, lifestyle, parenting, hotel and travel blogger and writer from Birmingham, UK. I love to work with brands to collaborate on my blog. Not only do I want to showcase brands I truly like, but to demonstrate to my audience that the content I write is my honest opinion. Brands I have previously worked with include Harrods, Cadburys, Deliveroo, Uber Eats, Thorntons and many more!
All Ways Delicious
Robin Donovan is a food blogger, recipe developer, and bestselling cookbook author. She blogs about easy recipes at All Ways Delicious.
Keeper of the Kitchen
Homeschooling parent, self-employed, and cooks for a keto, vegetarian and fussy family. Interests in outdoor and hands-on education, inspiring women in history, and most things family or active living related.
Give Me Some Spice
I am a vegetarian and vegan food blogger. I am looking for opportunities to work with food brands as well as kitchen equipment.
Eat Simply
Welcome to Eat Simply where I share my love of simple, delicious vegetarian and vegan food.
Sugar Pink Food
Slimming Friendly, Healthy Recipes & Fakeaway Recipes by Latoyah. Food & Lifestyle blog.
Cocoa & Heart
I have always enjoyed writing and over the years created blogs that followed my passion for food, crafts and healthy living. Other topics I love to write about include personal finances, small business tips and how to live frugally. I use an informal writing style for my blogs, but I love to research my topic and add interesting information and details to my blog posts.
Planet Veggie
Cathy has a 1st Class Honours Degree in Creative & Professional Writing and has been blogging about food and fitness since 2006. She's originally from London, emigrated to the Kent countryside in 2009 and now lives by the sea.
Certified Foodies
I'm a certified foodie, but I'm also passionate about gaming, gadgets and anything related to marketing. I love to travel, and hopefully, I can cross off more places on my bucket list. I enjoy writing and taking photos, and I always aim to excel in whatever I do.
Notes From a Kitchen
Hi! I'm Lou, a blogger and freelance writer from Nottingham. I have been blogging on my lifestyle and family blog for over ten years now and recently decided to start Notes From a Kitchen to share my love for food and wine!
Emily Enchanted
Welcome to Emily Enchanted – a blog about life in the Land of Enchantment. Come explore New Mexico with me, enjoy a cocktail, or find a new delicious recipe!
Reduced Grub
Hi and welcome to Reduced Grub. I love food, and I love getting a bargain! Combine the two and here you have it – Reduced Grub. From recipes to kitchen hacks, I share it all!
The Rare Welsh Bit
Food and travel blogger based in Cardiff, Wales featuring travel destinations, accommodation, transport, attractions, recipes, restaurants, events and more.
Becky Excell
Welcome to gluten-free heaven! Inspired by years of missing out on all of my favourite foods, I decided to share recipes for all the things I couldn't eat on a gluten-free diet.
Bristol Bites
Welcome to the new Bristol Bites website! I'm Emily – originally from Essex, followed by five years in London, and I've now been living in Bristol since August 2009. As you've probably guessed, I have a keen interest in food: its sources and origins, cooking, eating out and – most importantly – finding new ways of expanding my knowledge and experience in this area. Bristol Bites originally started as a blog in January 2010. When I began, I hadn't been in Bristol for a huge amount of time and was keen to spend more time exploring the area in which I live, so that it felt more and more like home.
Earthly Taste
Hello! I'm a UK blogger based in Basingstoke with a passion for being kind to the earth and those on it. Earthly Taste is a blog all about earth-friendly news, views, eats and finds. Enjoying a plant-based diet and trying to live as sustainably as I can, I am passionate about the natural world and everything that grows and lives on it! You will find all sorts of eco, local, British, sustainability, vegan, vegetarian, natural, organic, and plant-based content on Earthly Taste and I pride myself on bringing my readers an authentic taste of my life and everything that circles it.
La Cucina Italiana
Authentic Italian Cooking since the 1920s.
Which food bloggers will you collaborate with?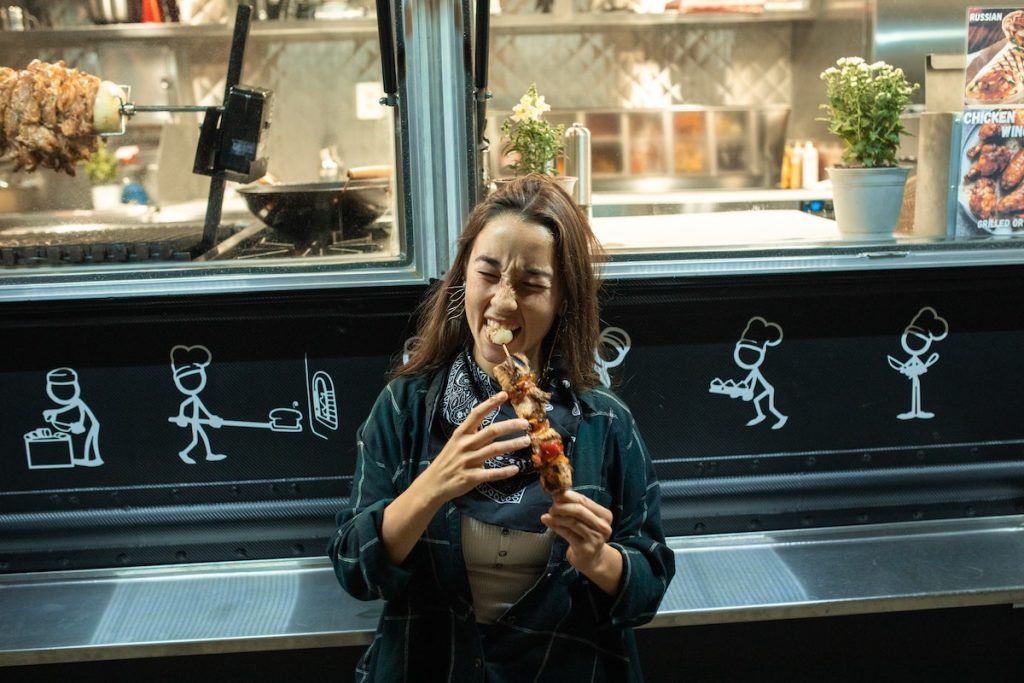 We've given you a great starting point for finding food bloggers to collaborate with on your next big marketing campaign. With Get Blogged, discovering the perfect blogger for your project is easy and fun. So what are you waiting for? Head over to our platform today and start collaborating with our amazing selection of talented food bloggers!