When brands want to work with bloggers, there are a number of factors that they consider to ensure they're choosing the right creators for their outreach project.
These can include the kind of content you share, the amount of traffic you receive, how consistently you publish content, your social media engagement, and also your Domain Authority (DA).
In this guide, we're going to walk you through everything you need to know about DA, including insider tips for increasing yours and securing the best brand collaborations.
What is a domain authority, anyway?
Domain Authority or 'DA' for short is a ranking tool that has been developed to statistically predict where a website will feature in search engine results.
It's used as a tool to evaluate how successful a website is in terms of where it ranks in searches.
The Domain Authority tool was developed by a company called Moz.
It's a mechanism to predict the ranking of a website on search engine result pages, or SERPS.
It's particularly relevant to brands and SEO practitioners who are trying to assess their rankings, and to those who are trying to improve DA in order to drive more site traffic.
How is it scored?
Domain authority scores range between 1 to 100 – the higher the score, the better the ranking.
The calculation is undertaken by analysis of factors such as evaluation of linking root domains and number of total links.
These are then combined to give a single DA score. Therefore, this can be used to assess your website's ranking ability or as a comparison with similar websites.
Using the results
It's important to remember if using the DA method that the results are merely a prediction.
It's best used for comparison purposes and should not be taken as a definitive score.
It's also possible to dig down even deeper into a website's ranking strength by targeting individual pages and how they compare.
Ultimately, if all other factors are equal (such as quality of content and adherence to general SEO best practices), a page that has more links pointing to it from around the web will outrank a competing page on another site that has less links. DA considers the amount of links that a site has in total, therefore providing a useful indicator of a site's performance in search results.
How to access and determine your current domain authority
You can find out your site's DA via Moz.
Download the free toolbar, and you'll be able to quickly check for any updates at any time you like.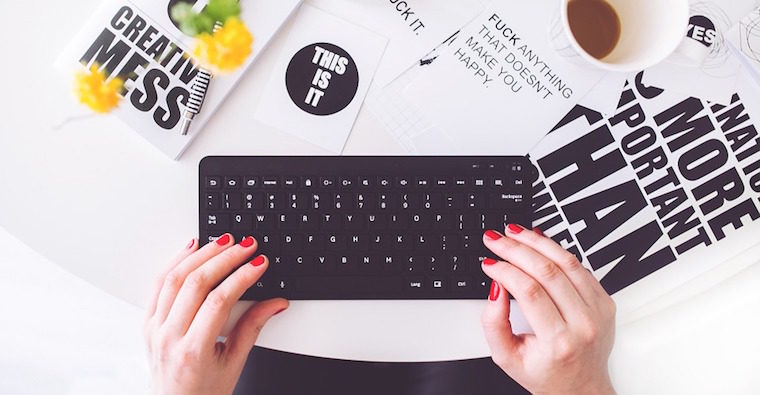 How To Increase Your Blog's Domain Authority: Bloggers' Secret Tips Revealed
We asked our Super VIP bloggers in the exclusive Get Blogged Facebook Group for the tried and tested steps they've taken to increase their own blogs' DA.
Following these 10 steps will help you get on your way to achieving a strong domain authority.
To this end, enhancing your domain authority will not only attract more brands for collaborations but will help your website rank higher in search engines.
1. Increase backlinks to your blog
Gaining backlinks is a particularly effective method in increasing a DA score.
This is when you get links to your pages from other websites.
It's important to note that quality is essential here. You should be seeking to get links from relevant, reputable sites that create great content.
Guest post for other bloggers in your niche, or get involved in crowd sourcing requests on Facebook groups. Other bloggers will often be creating round-up posts such as 'the best Halloween cookie recipes', and if you have a relevant post, you can be included in the round-up and receive a link back to your site. Ellen Finlay – E.L. Feelgood's Vintage
Leaving comments on high DA sites which allow you to leave your link works well. Emma Iannarilli – Fashion Mommy's Blog
2. Go self-hosted
Having a self-hosted blog, not only for domain authority reasons, is important for bloggers who want to widen their options and prospects for brand collaborations.
Mine seemed to jump about three 'points' just from going self-hosted. Kelly Jackon – It's More Fun In Your 30s
3. Ban bad links, and remove broken links

Inevitably some links to your site will not be the ones you had hoped for. Monitor this and remove any less than desirable links to keep the quality of your site up.
Within your own blog, make sure your SEO shows the green light, backlink to your older posts and don't forget to check for broken links! Google HATES them. Nicole Arsiwala – Tales From Mamaville
4. Diversify your backlinks
It's better to spread the net wider and get good links from the right kind of sites. Not just many from a limited number of the same sites.
I have submitted guest posts to quality sites as a safer and quicker way to earn quality backlinks over solely commenting on blogs. Christy D. Birmingham – When Women Inspire
5. Give your blog a homepage
Rather than having the usual long list of posts and many widgets filled with ads, having a homepage on your blog is a factor in improving your domain authority. In addition, check out this brilliant guide on how to swap to a static front page.
I read something saying internal links and information on a home page is held in high regard as it should explain what your website is about. So I rewrote my homepage and included lots of juicy internal links to all of my websites main topics. Victoria Sully – Lylia Rose
6. Ensure you are writing quality content

The word 'quality' is used a lot in the world of blogging. It's imperative that all aspects of your site demonstrate this. Not least the writing, sources and articles you use which will enhance your reputation significantly.
My experience by now – with both self-hosted and hosted blogs – is that the more you write and share your posts, the higher your DA. Comments and shares are also relevant, but consistency is key. Ilana D. Weissz – Ilana Travels
7. Monitor your blog's load time
Slow load times can deter many potential visitors to your site. Therefore, use online tools like Pingdom to check website load time. Load time is now also a ranking factor in domain authority.
8. Optimise your images
This also falls under the umbrella of SEO, but it's a point worth noting all on its own as it's pretty important. By including keywords in the alt-text of your images, you're essentially telling the likes of Google exactly what the image is. For example, if your blog post is all about New York then your keyword in the alt-text box will simply be 'New York'. It describes to Google exactly what the image is which means your SEO will be improved. Chloe Dickinson – I'm Just A Girl
9. Practise good SEO
I am a big fan of the Yoast plugin. Once I started using this to optimise posts for SEO, I saw a jump in DA. Emma Hill – His and Hers Magazine
10. Use page authority to your advantage
As well as domain authority, each page has it's own page authority. It can be a surprise how some pages you consider 2nd tier, actually have a really good page authority. Therefore, you can then take that page and use it to pass page equity to the pages you really care about. Ben Hitchens – Co-Founder of Get Blogged
It's also really important to note that patience and a long-term approach to DA is key. Commit to working on your DA a little each week, and you're sure to see positive results over time.
Learn more about domain authority
Check out these most noteworthy guides for beginners. More comprehensive explanations about how Domain Authority works and how to increase rankings:
Everything you need to know about domain authority
How to improve your domain authority
Furthermore, with just a little research, a low-ranking website can quickly start to gain momentum. Working on your DA means you can begin to feature higher up on search engines. This will lead to greater visibility and increased traffic.
What are your tried and tested tips for increasing your blog's domain authority?
Pin this for later…